About Tsukiyomi Shrine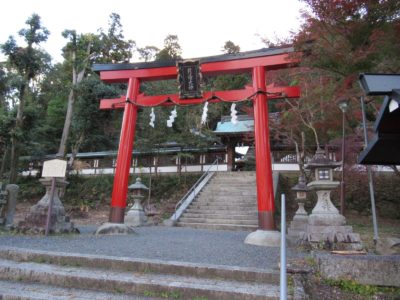 Tsukiyomi Shrine is located in the Nishikyo-ku Kyoto-shi, 400 meters south of Matsunoo Taisha. Enshrined deity is Tsukiyomi-no-mikoto. Tsukuyomi is known as the Amaterasu's fraternal deity in the myth of "Kojiki" and "Nihon-shoki."
Tsukiyomi Shrine, the Sessha of the Matsuno Taisha shrine, has been involved with the Jingu empress in the precincts, and since it has enshrined the "Tsukinobe stone" which is the stone of the origin of easy delivery faith, untill today it has been widely revered as "Shrine of easy delivery patron". From ancient times, the mother who is harboring a new life, pray to the shrine to the "Day of the Dog" in hopes of a cheap and restful birth, it is practice to do the prayer.
adsense2
Tsukiyomi Shrine photos
▼Press any thumbnail, and you can see the photo gallery.
▼Tap any thumbnail, and you can see the photo gallery.
Photographer: Taisuke Yamada
Details
Location
〒615-8296 15, Matsumuro-yamazoe-cho, Nishikyo-ku, Kyoto-shi, Kyoto

Telephone
TEL 075-871-5016
Entrance fee
Free
Access

City bus
Take routes 28 or 29, get off at the Matsuo-taisha-mae stop, and walk about 1 km south of the Matsuo-taisha torii gate.

Hankyu
Get off at "Matsuo Taisha" station and walk about 1 km southward from the Matsuo Taisha torii gate.

Parking lot
10 buses free of charge
100 units for your own car No material
*Parking at Matsuo-taisha Shrine
サイトURL
http://www.matsunoo.or.jp/tukiyomi/index/
Recommended places to visit in conjunction with

Matsuno-Taisha is the oldest shrine in Kyoto, and it is said that the inhabitants who lived in this region of the ancient times were enshrined in the Holy Spirit of the Mt.Matsuo and made it the guardian deity of their life.

From my house, I took the Kyoto municipal subway to Uzumasa Tenjingawa station, then I changed trains to Arashiyama railroad(common name:Randen) and arrived at Arashiyama station. It took long time. Arashiyama is very famous among foreigner tourist, and many of them are European people and Chinese people.

Daikaku Temple is Honzan of Shingonshu Daikakuji faction whose founder is Kobotaishi Kukai in Saga, Ukyo-Ku, Kyoto-City. Formally referred to as Kyusagagosho Daikakujimonzeki, it is also called the Saga Imperial Palace.