About Gion Ishibekoji alley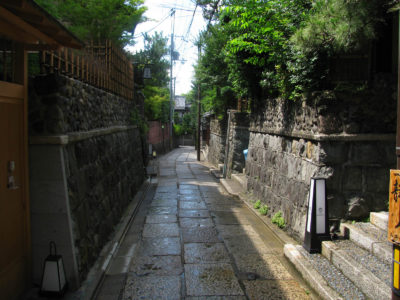 Ishibekoji Alley, it is where you went a little south of the Gionyasaka shrine. The entrance is so small that it is not noticeable. It is in a place that is really hard to find.
When you go into the alley, there are a few upscale restaurants, inns, cafes and more. It might be a way of enjoying a chic Kyoto to have the dish etc. while enjoying the taste of gion in the stone and the stone pavement. In addition, there is a Kodai temple in the place where you passed the Ishibekoji Alley, and I think that it is good to stroll along.
Ishibekoji Alley was also a place to shoot TV commercials for beer a little while ago. However, when visiting here, it is not good when it becomes a nuisance of people living, let's go through quietly as written on the nameplate.
adsense2
Gion Ishibekoji alley photos
▼Press any thumbnail, and you can see the photo gallery.
▼Tap any thumbnail, and you can see the photo gallery.
Photographer: Taisuke Yamada
Details
Recommended places to visit in conjunction with

Kodai Temple is a temple of the Rinzai Kenninji sect in Higashiyama-ku, Kyoto, and Hideyoshi Toyotomi's wife Kitanomandokoro (Nene) erected this temple to pray for the souls of Hideyoshi.

Yasaka Shrine is a shrine in Gion-machi, Higashiyama-ku, Kyoto, and is said to have been erected in 656, and is also known as the Yamabokojunko endpoint of Gion festival.

If you go to the back of Gion Yasaka Shrine, there is Maruyama park. The Maruyama park is adjacent to the Yasaka Shrine, Kodai Temple and Chion Temple, and it would be fun to look around together.