About Shisendo Jozanji temple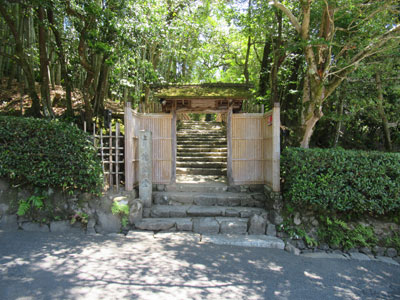 Shisendo which is located in Kyoto City Sakyo district Ichijoji is a ruin of a mountain cottage where Jozan Ishikawa who was the cultural person in Edo era spent his last days. Today, it is known as a branch temple of Eiheiji Temple, the head temple of the Soto sect of Buddhism.
Shisendo has very respectable large garden which looks like a part of a botanical garden and we can enjoy Japanese atmosphere of the four seasons such as camellia, autumn leaves, ponds and shishi-odoshi.
When we enter the temple, we first enter the room where we can overlook the garden and we can walk in the garden by borrowing footwear at the corner of the room. I recommend you view the garden in every hole and corner as there is even a wisteria bower in the backward of the large garden.
I think worshippers should come by bikes or motorbikes as there is no parking space for cars in Shiseido but is free bicycle-parking spaces.
adsense2
Shisendo Jozanji temple photos
▼Press any thumbnail, and you can see the photo gallery.
▼Tap any thumbnail, and you can see the photo gallery.
Photographer: Taisuke Yamada
Details
Location
〒606-8154
27 Ichijyoji-monguchi-cho, Sakyo-ku, Kyoto-shi, Kyoto

Telephone
TEL:075-781-2954
Entrance fee
Adults 500 yen
High school students 400 yen
Elementary and junior high school students 200 yen
Access
Approximately 7 minutes walk from Ichijoji Kudarimatsu-cho bus stop by city bus.
15 minutes walk from Ichijyoji Station on the Eizan Line.
Parking lot
Pay parking nearby
※Free bicycle parking available
Site URL
https://kyoto-shisendo.net/
Recommended places to visit in conjunction with

Hachidai Shrine is a shrine that is located in Kyoto City Sakyo district Ichijoji Matsubara town and its former shrine ranking is village shrine. Its Saijins are Susanoono Mikoto, Inadahimeno Mikoto, Hachiojino Mikoto.

Enkoji temple is a temple of Rinzai sect Nanzenji school. Its mountain title is Zuigan-mountain. Its principal image is Senju Kannon.

Sagimori Shrine is a shrine located in Kyoto city Sakyo district Shugakuin Miyanowaki-cho. Its God is Suda Emperor.