About Sagimori Shrine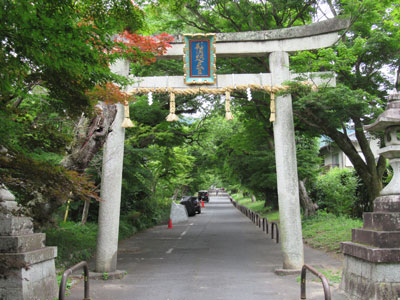 Sagimori Shrine is a shrine located in Kyoto city Sakyo district Shugakuin Miyanowaki-cho. Its God is Suda Emperor.
The annual festival called "Shinkosai" (Sanyore festival) is taken place on May 4 and May 5 every year.
There is a stone called "Yaegaki" named after waka that is said that Susanoono Mikoto read "Yakumotatu izumoyaegaki tumagomini yaegakitukuru sonoyaegakio" and it is said that people can receive marital harmony and family safety not to mention to be able to separate the bad ties and gain good match with the person you wish.
It is known for the famous spot for forest therapy and autumn leaves nowadays.
adsense2
Sagimori Shrine photos
▼Press any thumbnail, and you can see the photo gallery.
▼Tap any thumbnail, and you can see the photo gallery.
Photographer: Taisuke Yamada
adsense2
Details
Location
〒606-8061
16, Shugakuin Miyanowaki-cho, Sakyo-ku, Kyoto-shi, Kyoto

Telephone
TEL 075-781-6391
Entrance fee
Free
Access
10 minutes on foot from Shugakuin Station on the Eizan Railway.
Take city bus "Shugakuin-michi" and walk about 10 minutes.
Parking lot
Parking for visitors is available at the end of the approach to the temple.
Recommended places to visit in conjunction with

Hachidai Shrine is a shrine that is located in Kyoto City Sakyo district Ichijoji Matsubara town and its former shrine ranking is village shrine. Its Saijins are Susanoono Mikoto, Inadahimeno Mikoto, Hachiojino Mikoto.

Shisendo which is located in Kyoto City Sakyo district Ichijoji is a ruin of a mountain cottage where Jozan Ishikawa who was the cultural person in Edo era spent his last days.

Enkoji temple is a temple of Rinzai sect Nanzenji school. Its mountain title is Zuigan-mountain. Its principal image is Senju Kannon.