About Nashinoki Shrine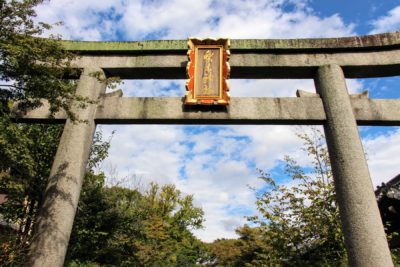 Nashinoki Shrine is a shrine in Kamigyo-ku, Kyoto. The beginning of it's history was built in 1885 in the ruins of the house of the Sanjo family.
The Nashinoki shrine is adjacent to the Kyoto Imperial Palace and is located along Teramachi Street. The grounds of the shrine are slender and straight, and the worshippers reach the main hall by walking from side to side.
In recent years, the discussion about the construction of the condominium on the site of Nashinoki Shrine became a topic, and the condominium was built as planned to date. The Nashinoki Shrine was formerly popular among neighboring residents as a shrine for Nashinoki waters (groundwater), but in recent years, water seems to be charged, and when I visited there was no water customer.
adsense2
Nashinoki Shrine photos
▼Press any thumbnail, and you can see the photo gallery.
▼Tap any thumbnail, and you can see the photo gallery.
Photographer: Taisuke Yamada
Details
Location
〒602-0844
680 Somedono-cho, Teramachi-dori Hirokoji-noboru, Kamigyo-ku, Kyoto-shi, Kyoto

Telephone
TEL 075-211-0885
FAX 075-257-2624
E-mail
mail@nashinoki.jp
Entrance fee
Free
Usual viewing season
Hagi (500 trees)
Late September – early October
Access

City bus
Take routes 4, 17, or 205, get off at "Furitsu-Medical University Hospital Mae" bus stop, and walk about 3 minutes.

Subway Karasuma Line
Approx. 20 minutes walk from Marutamachi Station
Approx. 20 minutes walk from Imadegawa Station

Keihan
Approx. 15 minutes walk from Jingu-marutamachi Station
Approx. 15 minutes walk from Demachiyanagi Station

Parking lot
Several cars for worshipers
Site URL
http://nashinoki.jp/
Recommended places to visit in conjunction with

The Kyoto Imperial Palace is called "Gosho" by the neighboring residents and is popular. From the 14th century to the early Meiji period, this is the place where successive emperors lived, priest rituals and public service.

Shimogoryo shrine was erected together with Kamigoryo shrine during the Heian period. It is revered as a shrine to protect the imperial court and the capital by fleeing the plague disaster.

It is in the place where the municipal subway is descended at Kuramaguchi station and it enters the east a little. Although it is located in the city, it has a sense of healing like an urban oasis.