Gourmet report
I came to the Ramen Koji of Kyoto station building because I wanted to eat the Tsukemen of Tokyo which is the home of Tsukemen. The Kyoto station building is climb up to the 10th floor on the escalator, but honestly I'm scared at the height, so I climbed up in the elevator in Isetan.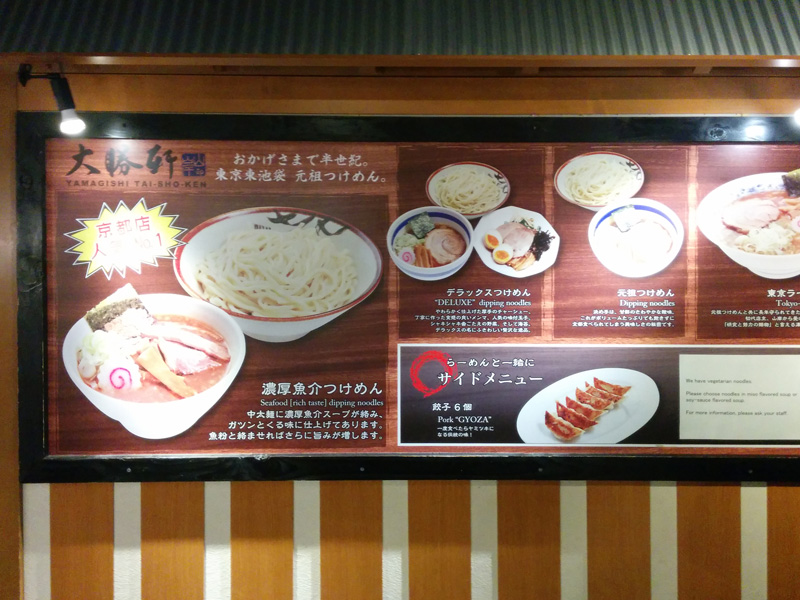 When I look at the menus, there is a concentrated seafood Tsukemen, the original Tsukemen, and the Tokyo ramen. I also felt like eating Tokyo ramen, but I selected the ordered a larger serving (1,050 yen) of the concentrated seafood Tsukemen that is the most popular in Kyoto shop.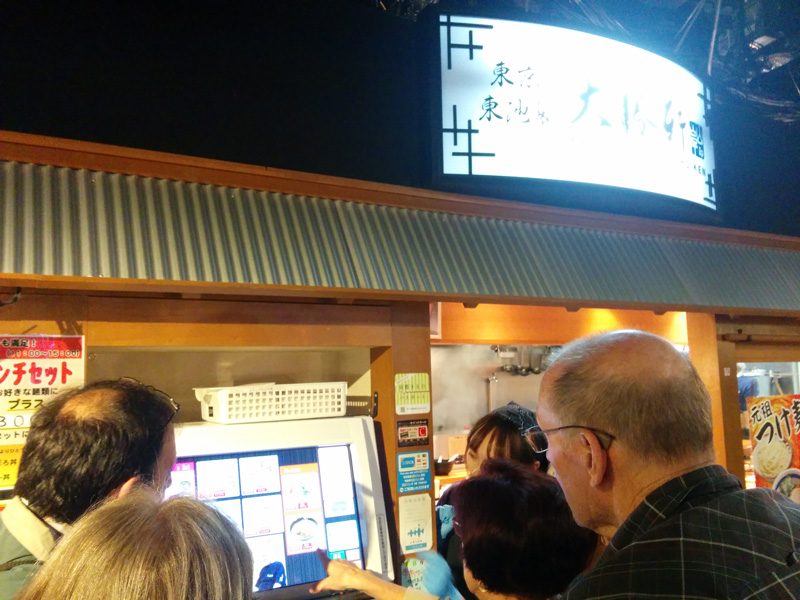 There was a group of foreign tourists in front of the shop. They received the guidance of the clerk, and bought the meal ticket of the noodle. The clerk here seems to speak a foreign language. After waiting for a turn, I bought a meal ticket of concentrated seafood Tsukemen and was guided to the store counter seat. I didn't see the table, but was it in the back?
After for a while, Tsukemen is here.
adsense2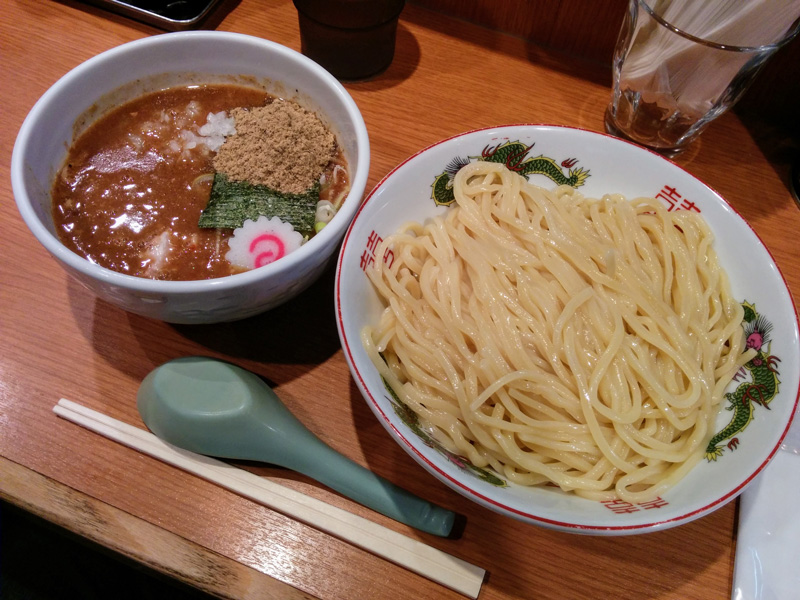 The soup is muddy though it only has to say the concentrated seafood Tsukemen indeed. It is said that I had better put two spoons of the bonito powder and the onion on the Tsukemen which came out. Because it is the first experience, I did as it was written for the time being. (in Photo)
The thick noodle like the thin sanuki udon is soaked in soup. The smell of bonito and the taste of the raw onion are very delicious! I have eaten Tsukemen in other several shops, but I think this is the best as the taste. It is not a strong soy sauce soup of the sweetness that I had expected. It is a taste of the pungent of the raw onion, and it is author favorite.
The ingredients were roasted pork, Menma, naruto, roasted seaweed and green onions. I felt that the impression of Naruto and roasted seaweed is Kanto system truely. The roasted pork of the expectation was three small slices, but I felt that it was unsatisfactory as a Tsukemen of 1,050 yen.
I ordered a larger amount of noodles, but this was more than I expected. I think that there were about 400 grams in my feeling. I ate all and I was full stomach.
As a summary, although it is not a shop like that I often go by looking at the price, I thought it was a good shop to taste in Kyoto the taste of the Tsukemen of the authentic Tokyo. Anyway, I was anxious about Tokyo ramen until the end.
Author's score・・・91points!!
Details
Shop name
Higashi-Ikebukuro Taishoken Kyoto Ramen Koji Branch
Location
〒600-8216
901 Higashikoji-cho, Karasuma-dori Shiokoji-dori Kudaru, Shimogyo-ku, Kyoto-shi, Kyoto, Kyoto Ramaenkoji Store, Kyoto Station Building 10F

Access
Approx. 3 min. walk from JR Kyoto Sta.
Business Hours
11:00~22:00
※Ends when soup is gone.
Regular Holyday
None
Site URL
http://www.tai-sho-ken.com/top.html