Gourmet report
Saika Ramen called Tenri ramen, I have not eaten for about 20 years, I want to eat after a long time, I went to Saika ramen Kisshoin shop along the route 171 line.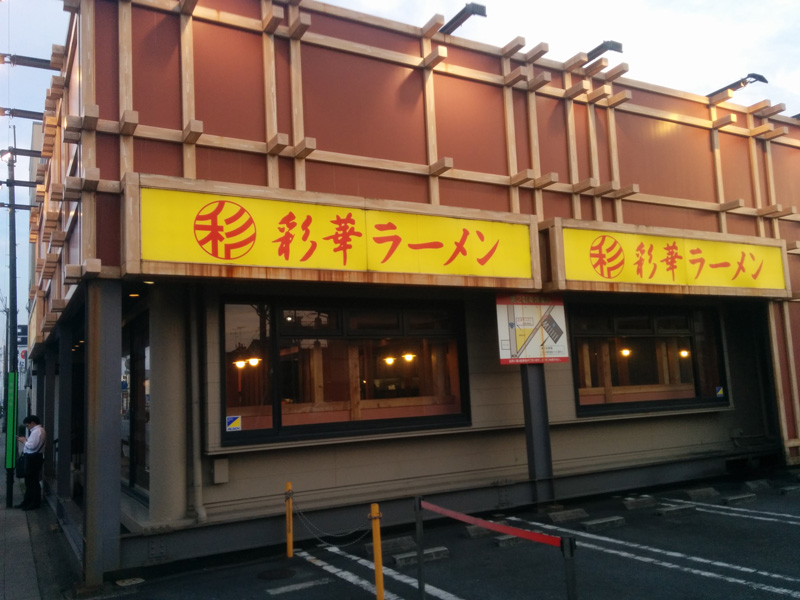 The appearance of the shop is the photograph street. I was worried about whether or not it was open, but I was usually guided to my seat when I entered the shop. The restaurant was spacious and there were many tables and counter seats. I feel some uneasiness… it is vacant in the time of supper.
In addition to the Menus Saika ramen (700 yen for 1 ball of noodles, and 956 yen for 2 balls of noodles), there were also soy source ramen and green onion salt ramen, but I came to Saika ramen with great pains, so I ordered Saika ramen large (2 balls of noodles).
After a while, ramen was brought in.
adsense2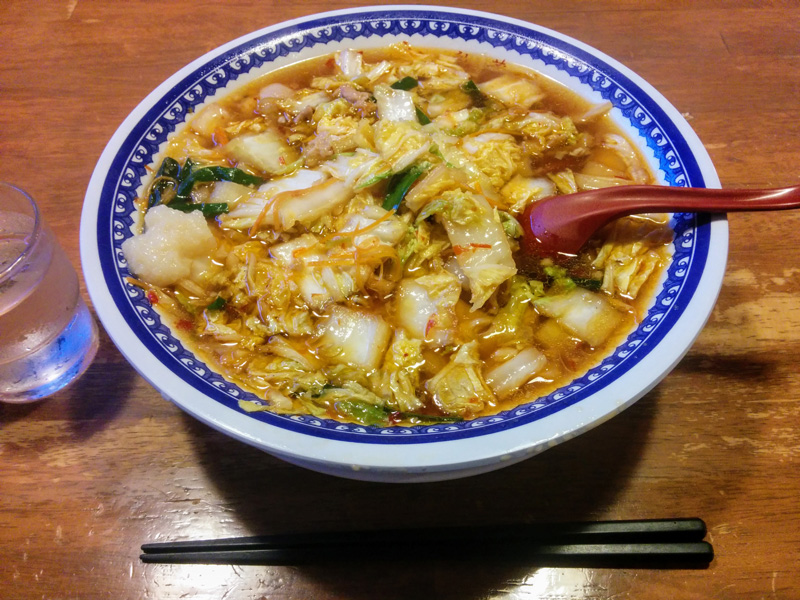 What a big ramen!
That's my first impression.
I wonder if it's like Chinese cabbage ramen? While I was thinking, I added garlic.
I tried to eat…
The thin curled two balls of noodles, which are in soy sauce soup, are very tasty with a bit oily soup. I feel that the Chinese cabbage that I ride a lot, tastes a little close to kimchi. When you eat with pork, it tastes like a light tasted pork kimchi. and moderately spicy. Soy source soup is good taste and easy to drink. It boosts my appetite.
How delicious!!
Tabelog's low evaluation is a mystery, Saika ramen is delicious. I personally don't like Chinese cabbage, but I can eat this ramen.
The garlic is working, so it may be subtle for a woman who cares about bad breath, but it became my favorite ramen shop. I got one with a mint grain of anti-breath measures on the cashier, but it was a failure that the aftertaste of the taste of ramen disappeared and became sweet in the mouth. But because ramen was delicious, I give it high evaluation.
Thank you for the delicious meal! I will come back again!
Author's score・・・93points!!
Details
Shop name
Saika Ramen Kisshoin shop(CLOSED)
Location
〒601-8381
45-1 Nishino-chaya-cho, Kisshoin, Minami-ku, Kyoto-shi, Kyoto

Access
・Get off at JR Nishioji Station and walk 10 minutes southwest along Route 171 from Nishioji-Kujo.
・Short walk from Kisshoin Nishi-no-chaya-cho bus stop on city bus routes 13, Toku-13, Rin-13, 78, and 84.
・Parking lot Yes
Business Hours
11:00~24:00
Regular Holyday
None
Official Site
http://www.saikaramen.com/shop/kisshoin/