Gourmet report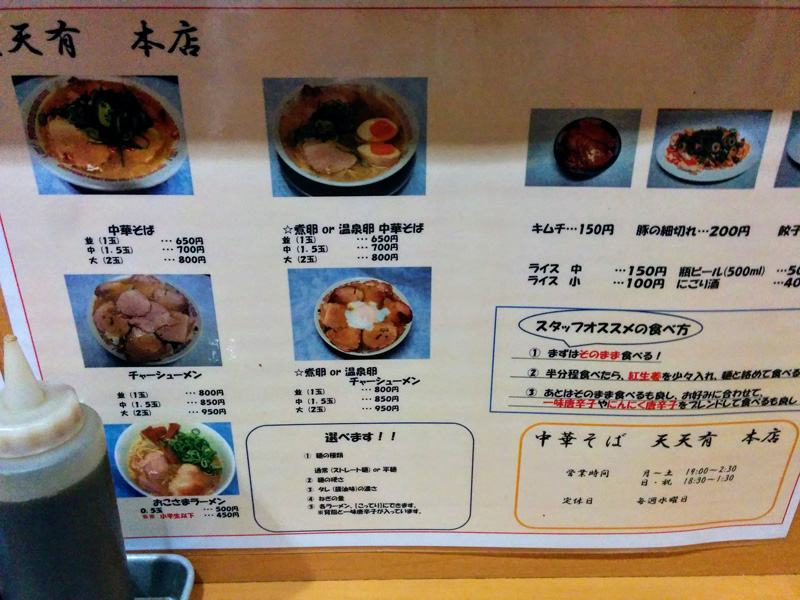 I went to Tentenyu main shop in Ichijoji. It is the famous ramen shop in Kyoto for a long time. I hated to line up, so I arrived at the shop just opening at six o'clock in the evening. Please note that the shops do not have parking spaces or bicycle parking spaces. I entered the shop, and ordered the boiled egg ramen (regular) and rice (regular) from the menu of the photograph immediately.
adsense2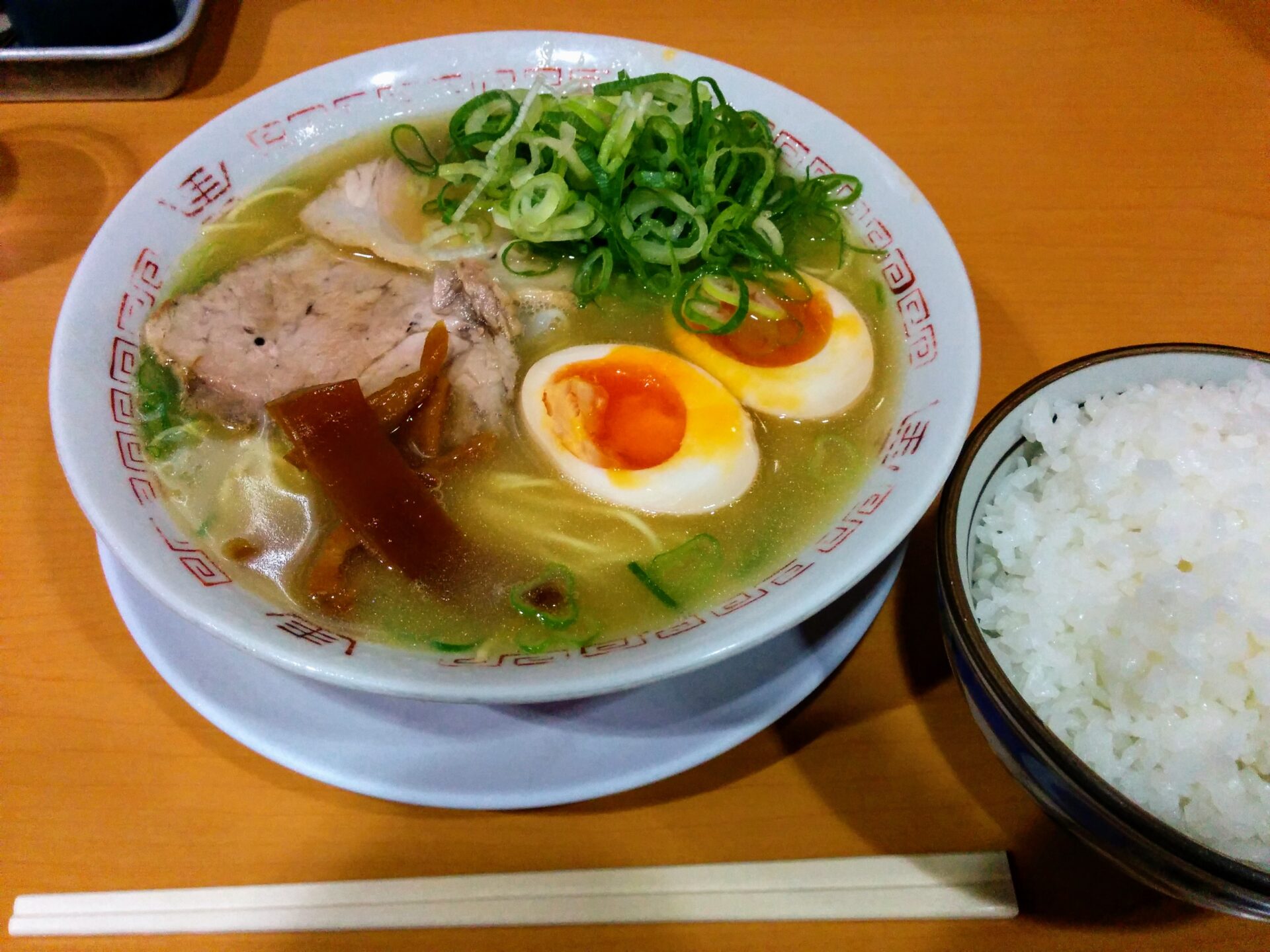 The shop is narrow to be honest. This shop may not be suitable for together with many people.
Ramen has been carried. I was told that the ramen in this store was unique, but as you can see, the ramen soup is a little greener. The soup was like normal salty soup and the Chicken Gala in the feeling of drinking though, I wonder if there is something vegetable? The noodles were a bit stiff with fine straight noodles. There was a decent amount of rice, and I was very satisfied with it.
The ingredients are two thick roasted pork and one boiled egg, as you can see, it is quite lively for normal ramen. The roast pork was soft and boiled eggs were delicious with good boil. It was just right as a side dish of rice.
Because this ramen (regular size) is ¥650 and rice (regular size) is ¥150, and it became to satisfy my appetite with 800 yen, I feel like the shop which is a considerably cheap business. It is the ramen shop in the Ichijoji indeed.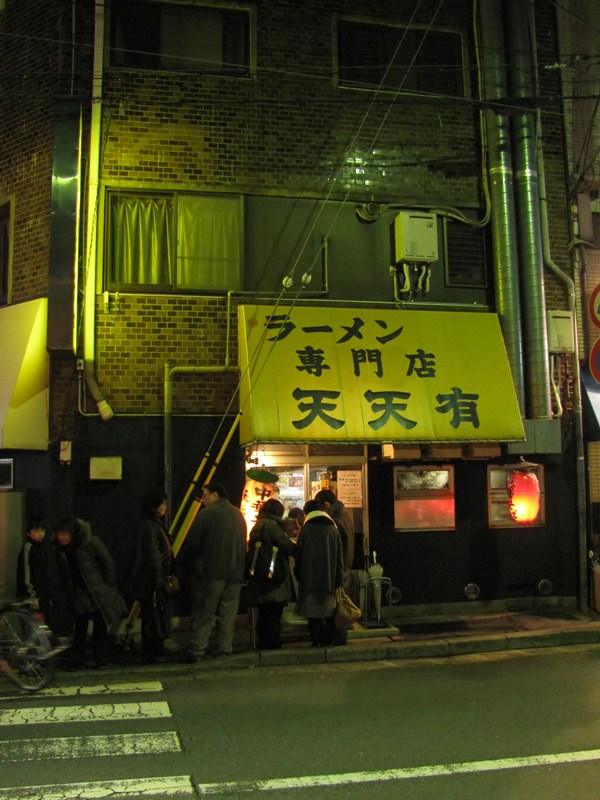 Author's score・・・89points!!
Details
Shop name
Tentenyu Ichijoji main shop
Location
〒606-8112
49 Nishisuginomiya-cho, Ichijyoji, Sakyo-ku, Kyoto-shi, Kyoto

Access
・7 minutes on foot to the northwest from Ichijoji Station on the Eizan Electric Railway Line
・Get off at Ichijyoji-Kita-Daimaru-cho stop of Kyoto City Bus.
・No parking; coin-operated parking available nearby
Business Hours
Monday~Saturday 18:00~2:30
Sunday & Holyday 12:00~22:00
(Close as soon as sold out)
Regular Holyday
Wednesday
Twitter
https://twitter.com/tentenyuuhonten