Gourmet report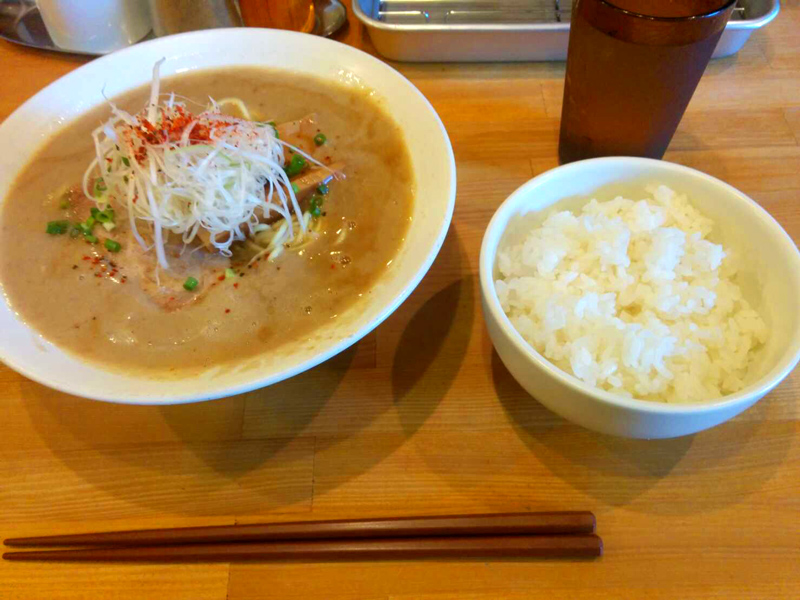 adsense2
I walked about 1km north of the Takano intersection and went to the famous noodle shop Gokkei recently. Because it was just a lunchtime, the ramen town area of Ichijoji was excited like the ramen theme park.
Gokkei was waiting 60 people, waiting for the order was hard, but I got over with the guts and ate. I ordered the ramen of chicken. By the way, there were a lot of young people and many female customers.
The essence of ramen was the soup was really muddy, and it was a feeling of ramen which boiled and melted chicken. Although it is a ramen with a lot of addicted people, the favor might divide. It was similar to the Tenkaippin, but this is recommended for the person who cares about the bad breath and the body odor after it eats because there is little ingredient of the system in the garlic or so.
The rice(regular size) on the right of the photo is all you can eat, so it's good to eat with the leftover soup after eating ramen.
The menu includes "full of Chicken", "full of Red", "full of Black" and "full of Fish".
It is Gokkei that I visited by word of mouth from a colleague of the company, but it was the shop which the person who likes heavy ramen had better go to eat once.
Author's score・・・86points!!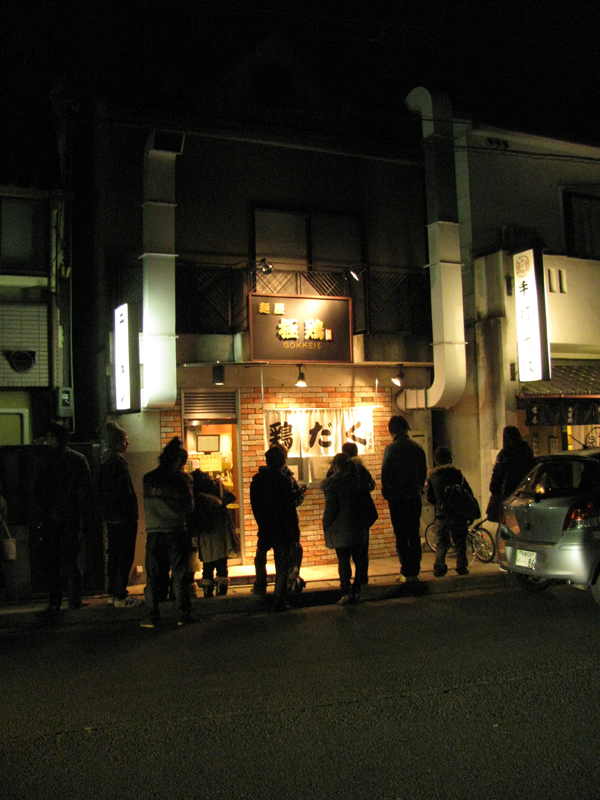 Details
Shop name
Men-ya Gokkei
Location
〒606-8123
29-7, Ichijyoji-Nishitojikawara-cho, Sakyo-ku, Kyoto-shi, Kyoto
Access
・Get off at the Ichijoji Kita-Daimaru-cho stop of the city bus and turn north to the left.
・Get off at "Takano" stop of city bus and walk north for 12 minutes.
・No parking, coin-operated parking available within 20 seconds walking distance.
Business Hours
11:30~22:00
(Ends when soup is gone.)
Regular Holyday
Monday
Twitter
https://twitter.com/gokkei