Gourmet report
I went to the Seabura-no-kami of the reputation in the street. The shop is far from my house, and it took one hour by bus. Because the name of the shop is the god of the back fat, I imagined the greasy ramen of the back oil finish system of course.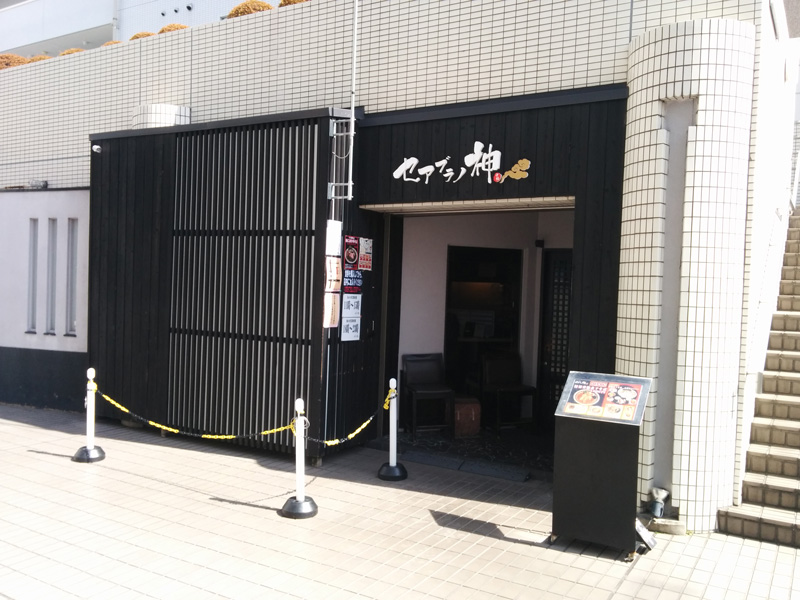 I arrived at the shop. The appearance of the shop was like this. This is like a new shop. I bought a meal ticket at a ticket machine that was in the shop. For the time being, I bought a ticket for the back fat dried anchovy ramen with boiled egg on which looks like the specialty of this shop. (¥850) I did not see well because there was a person waiting for a turn sideways when I bought a ticket, but the menu is abundant because there is the set kind of and the rice to call it a night, too.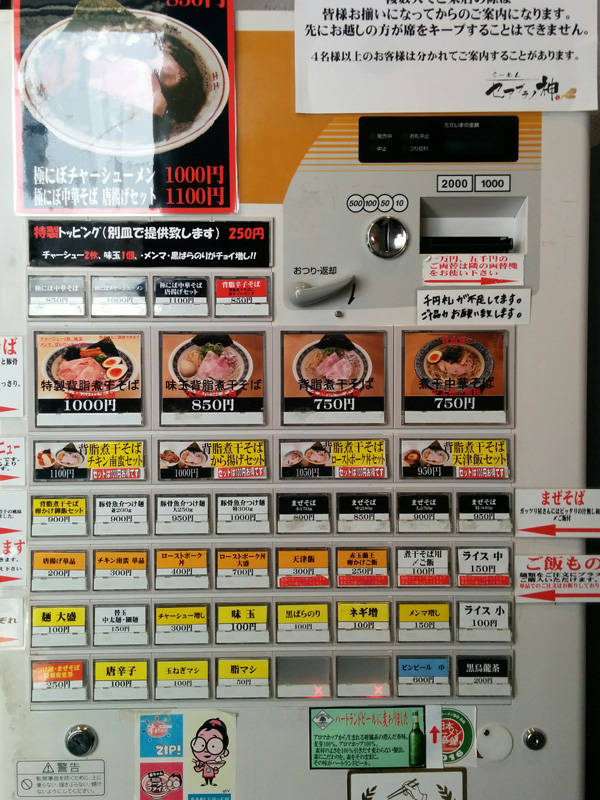 I entered the store before twelve o'clock, but I was able to sit down unexpectedly quickly. The seats are eight counters and one table. You can choose noodles from thick noodles and fine noodles. This time I ordered the fine noodles. This ramen was carried after a while. This ramen is quite appetizing to look at!
adsense2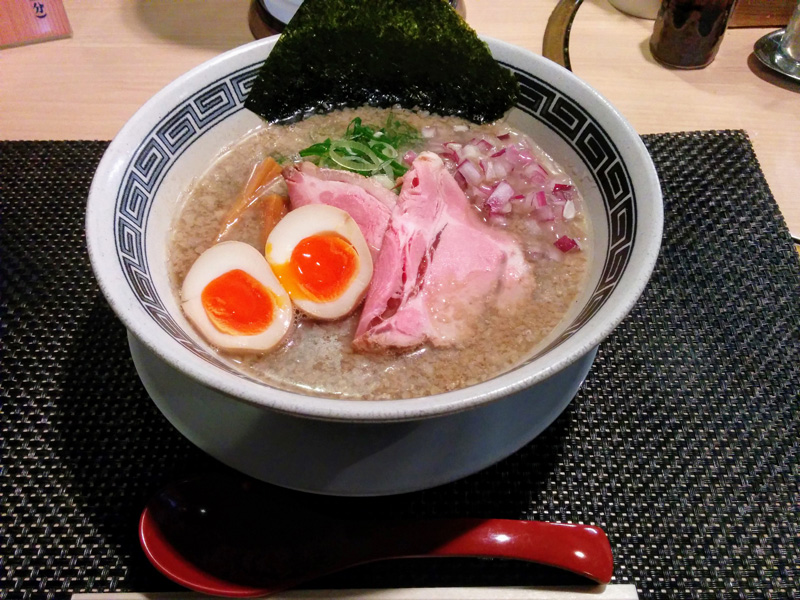 First, I drank a mouthful of soup. The smell of dried anchovy is strong…. But if you mix with black shichimi and powdered yuzu and the raw red onions you are riding on top of the ramen, dried anchovies smell fade away! Rather, the combination of dried anchovy and pork back fat and soy source soup is exquisite. I make up a peculiar taste that I cannot say anything.
Two pieces of rare roast pork, and a boiled egg with taste are also delicious, and it is good as a side dish of the rice. The noodles are usually delicious with fine noodles, but for this soup the thick noodles might be good.
I drank the soup down to the last drop. It was a ramen shop memorable as a taste that can only be eaten here. Because the shop is good taste and atmosphere, I feel more popular from now on. It is the shop which I want to come to eat again.
Author's score・・・94points!!
Details