Today our new staff went reporting foods.
She went to "Ramen Ten" which is near the national road 1 in Yamashina district in Kyoto city by car.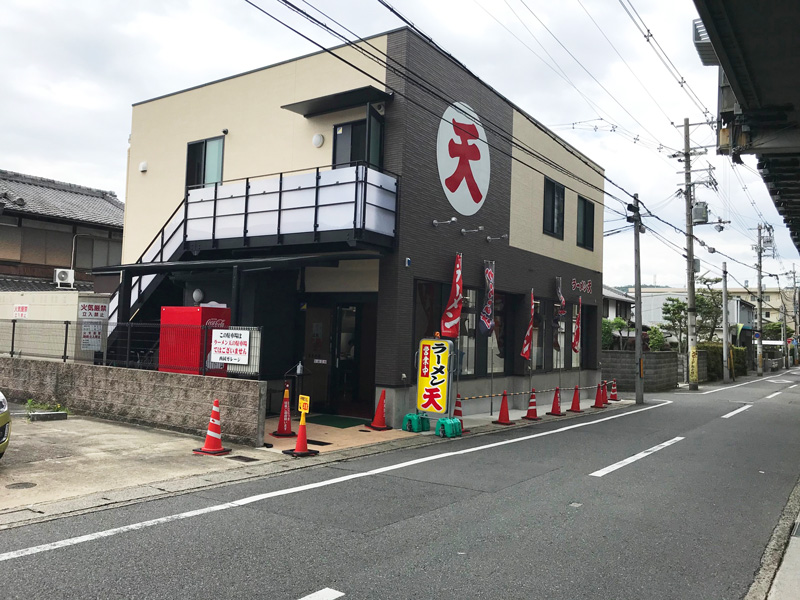 I have heard that my supervisor went to the shop, too, so it enhanced my expectation.
The shop had ten table seats in addition to some counter seats inside the shop. The shop was very spacious as it is located along the national road 1.
When I looked at the menu board, Ramen was 750 yen for itself. There are soy sauce taste and miso taste as Ramen, however, only soy sauce taste Ramen could be served as
set menu. There were set A, B, C, and these were fried chicken set, gyouza set, fried chicken and gyouza set.
Since I was very hungry that day, I ordered fried chicken set. ( 950 yen )
Incidentally, we can designate the amount of blue leeks and soybean sprouts and the hardness of noodles in this shop. I ordered hard noodles with more blue leeks.
adsense2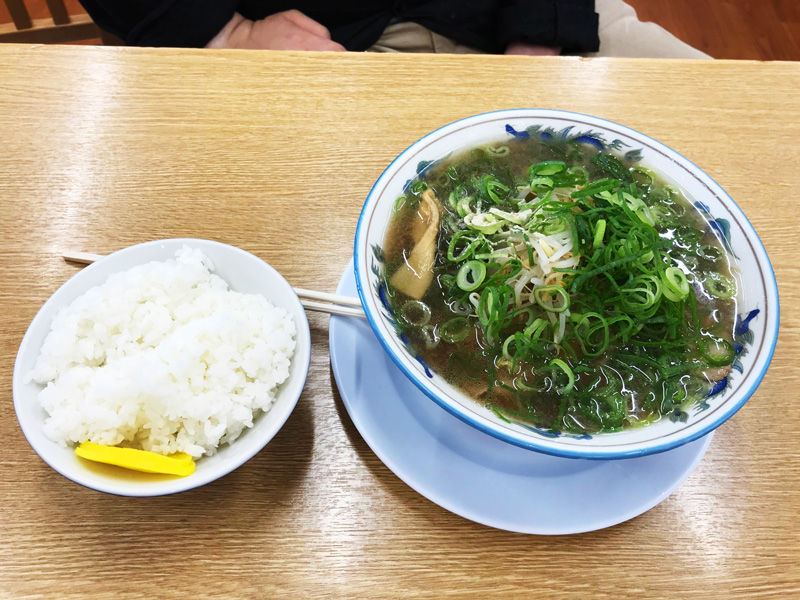 The Ramen was carried to me.
The amount of blue leeks was substantial as described in the picture.
The amount of noodles was normal.
When I ate it immediately I found the soup very light. It was like the traditional Ramen taste, wasn't it? The taste was my favorite one. The noodles were middle-thick straight noodles, which were matched with soy sauce soup very well, It was really delicious!
I had tasted the fried chickens adjusted by adding salt and pepper.
This was also delicious!
I was also glad as we could eat kimuchi of Chinese cabbage freely.
I left the shop with great satisfaction.
Author's Score・・・90points!!
Details
Shop name
Ramen Ten
Location
〒607-8347
6-1 Nishino Sagicho-cho, Yamashina-ku, Kyoto, Japan

Access
Get off at Higashino Station on the municipal subway Tozai Line and walk west for about 10 minutes.
Business Hours
11:00~26:00
Regular holiday
None
Site URL
http://www.ramen-ten.kyoto/