I wish you all the best in the heat of summer!
Yesterday I thought I wanted to eat Ramen on the way back from shopping at Ion mall
Kyoto Gojo, and I went to this Ramen shop searching the neighborhood Ramen shops
using smart phone. This was a Ramen shop called "ramen soubou pako." I heard that this unique shop name was derived from the phone number of the shop. (075-313-8585)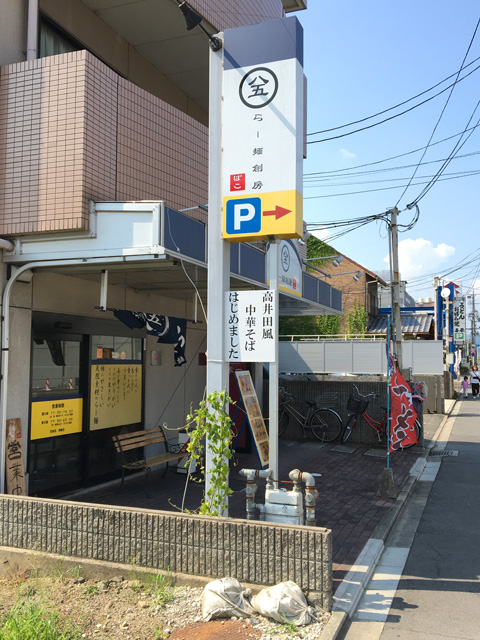 There was a contracted parking lot for three cars, on the opposite side of the road across from the shop. As I drove here, I entered this shop after I parked my car on the parking lot.
The time I entered the shop was 13:30 on Saturday. Because it was a holiday, the shop was doing good business with half of the shop seats were occupied with customers. Inside the shop was spacious as it went to the back, there are approximately 15 counter seats and a table seat for four people in the back. It seemed that the shop was operated by the owner and his wife.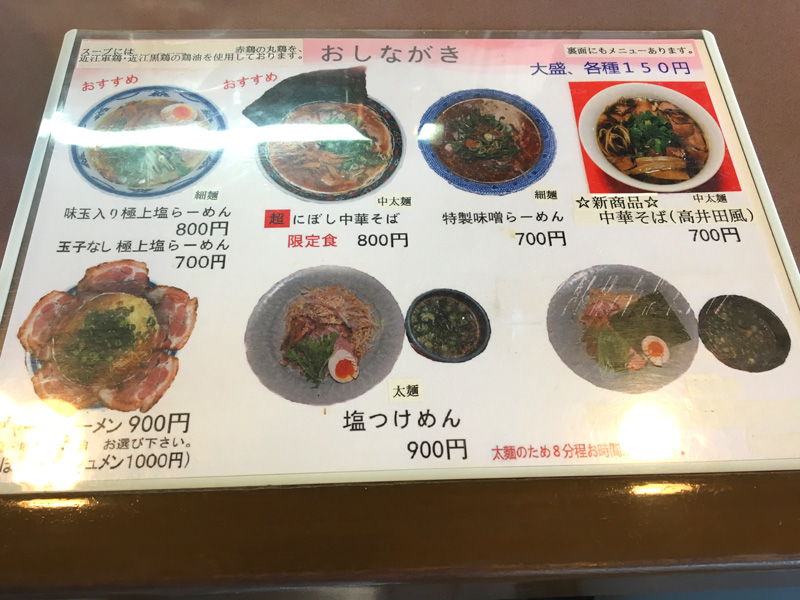 I saw the menus.
There are many kinds of Ramen and among those are miso Ramen and salt Tuke men and Roast Pork Ramen but the owner's recommendation was dried small sardine Ramen and salt Ramen. Since I like dried small sardine Ramen very much, I ordered large-sized super dried small sardine Ramen(950 yen) with the noodles a little hard without hesitation.(Since I also wanted to eat dried small sardine soy sauce Tuke men I'd like to eat it next time I visit this shop.)
adsense2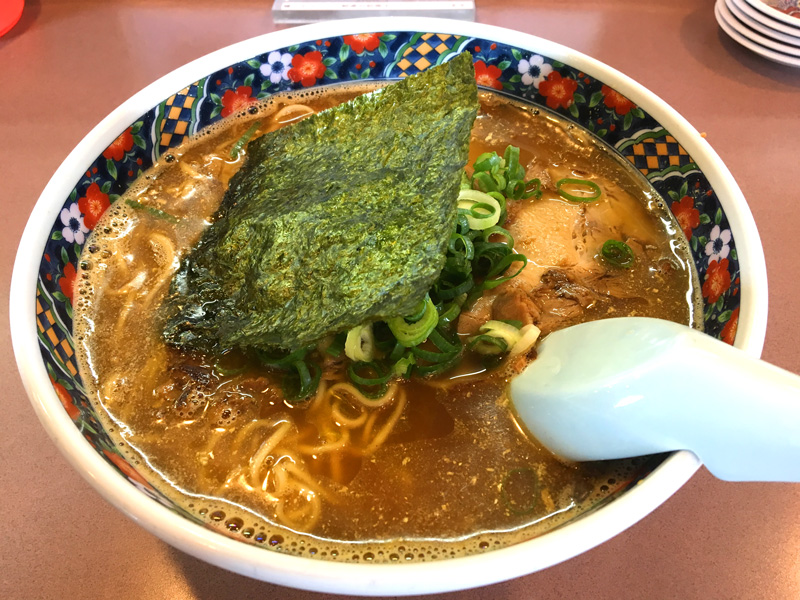 I tried the served Ramen immediately.
The soup soy sauce based on bird and dried small sardine taste. The flavor of dried small sardine was great as its name came with "super". I was going eating many other dried small sardine Ramen, however, the flavor of dried small sardine of this soup was striking.
The noodles are straight middle wide noodles and four or five thinly slices of roast pork, and Menma, blue leeks and Nori are on the Ramen.
I ate the Ramen … It was very delicious for the dried small sardine soup being matched with the noodles!
I order the Ramen by large-size not ordering rice, the large-size Ramen of this shop was highly volume, which made me full.
And, I thought the Chinese fried rice looks delicious when I was seeing the customer next to me eating one. There are fried chicken except for Chinese fried rice, so I think I'd like to try them when I revisit this shop.
This "Ramen sobo pako" is a shop where we can eat many other rare dried small sardine Ramen. It was a shop that serves a Ramen to me who is real "nibo ra-".
Author's score・・・91points!!
Details
Shop name
Ramen Sobo Pako
Location
〒615-0047
31-6 Rokutanda-cho, Saiin, Ukyo-ku, Kyoto City

Access
Get off at Hankyu "Nishikyogoku" station and walk east-northeast for 10-15 minutes.
Take city bus No. 32, 73, or 80, get off at Nakanobashi Gojo bus stop, and walk west for 2 minutes.
Business Hours
Weekday:
11:30~14:00
17:30~23:00
 
Saturday:
11:30~15:00
17:30~23:00
 
Sundays & Holidays:
11:30~15:00
17:30~22:00
Regular Holyday
Monday(Open on national holidays)
Site URL
https://www.facebook.com/ramen.8585/