Gourmet report
Ramen Jiro, a Kanto style ramen restaurant. It hit Ichijyoji in Kyoto. It has been talked about here, so I decided to try it once.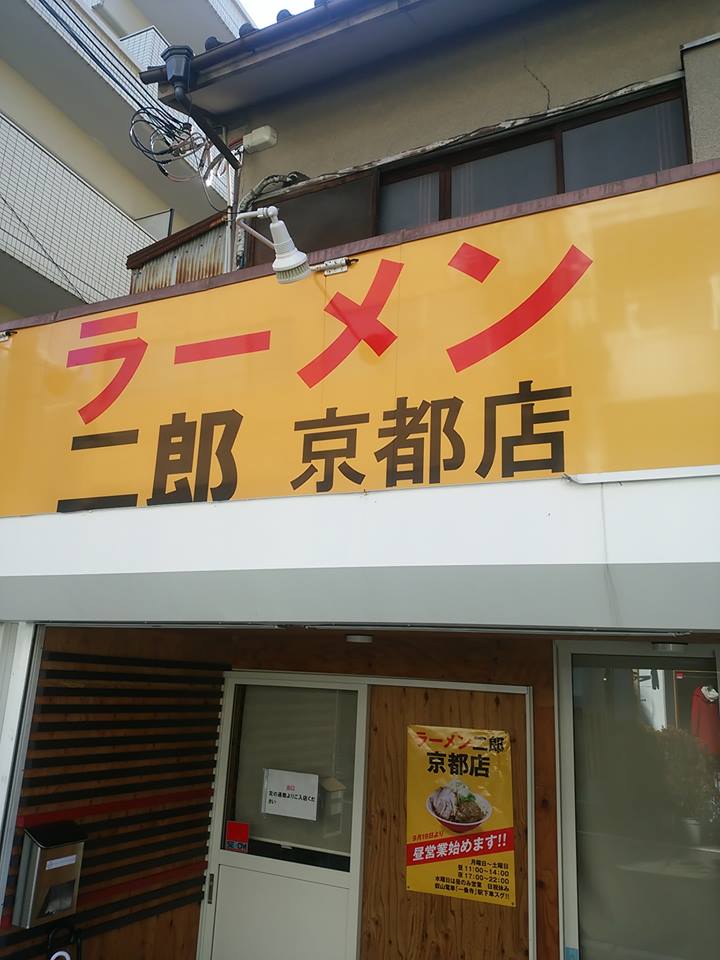 I got there a little before noon. There is parking for 5 bicycles, but there is no parking for a car. You can't see from the main entrance, but there was a line at the side street which leads to the back door of the restaurant. I waited about 35 minutes. Most of customers are young guys, only two females were there.
I ordered the regular ramen (¥730). Do you see the picture!? It's the regular amount!!
adsense2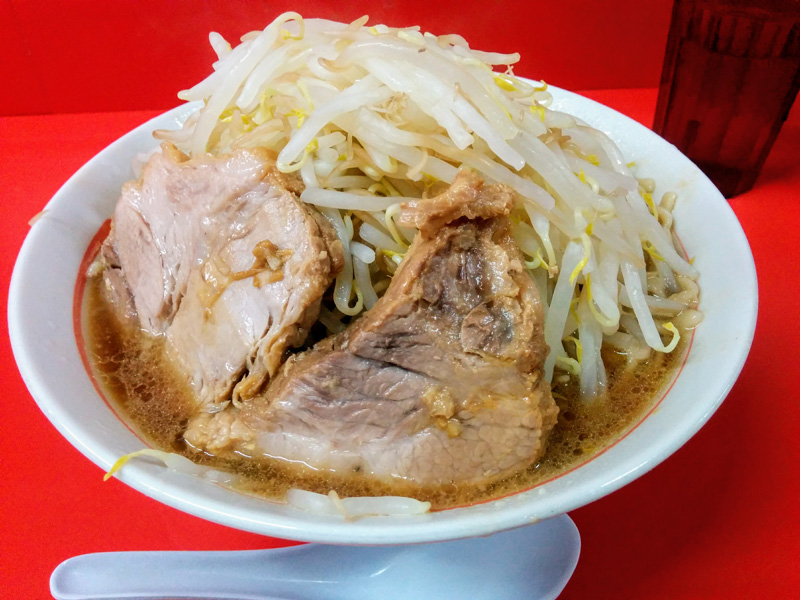 There was a large amount of thick bean sprouts which prevented me from reaching the noodles for a long time. The curly noodle was very good with the dark soy sauce base soup. There were two thick roasted pork fillets. It was very delicious too!!
I usually eat the ramen with rice, but I couldn't even finish the regular ramen at Jiro.
Later, I thought that I might be able to eat everything if I ordered less vegetable.
The restaurant is great for the young men or students who eat a lot.
Also please don't forget to wipe the tables before you go. That's the rule of the restaurant after eating.
Author's score・・・77points!!
Details
Shop name
Ramen Jiro Kyoto shop
Location
〒606-8117
4 Ichijyoji-satonomae-cho, Sakyo-ku, Kyoto-shi, Kyoto

Access
Short walk from Ichijyoji Station on the Eizan Electric Railway
No parking, about 4 bicycle parking spaces
Business Hours
Sunday~Saturday Lunch 11:00~14:00, Dinner 17:00~22:00
Regular Holyday
Sundays and holidays (irregular holidays)
Twitter
https://twitter.com/jiro_kyoto?lang=ja