Gourmet report
I went to the shop "Menya Yukou" of the light soy sauce ramen which had been introduced on TV the other day. Speaking of Kyoto style ramen, I remember "Akasatana" in Hankyu Department shop on Shijo Kawaramachi.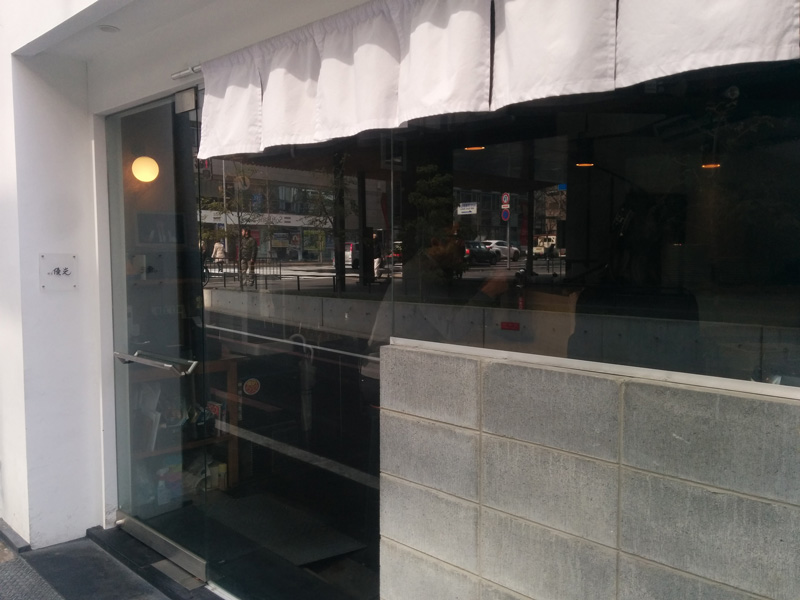 I'm not sure that this shop is a ramen shop because there are no signs in this shop where I went slightly west of the Anekoji in the south of Karasuma Oike. I thought maybe this shop would be a ramen shop and entered into the shop. The woman who was a beautiful clerk took me to the seat.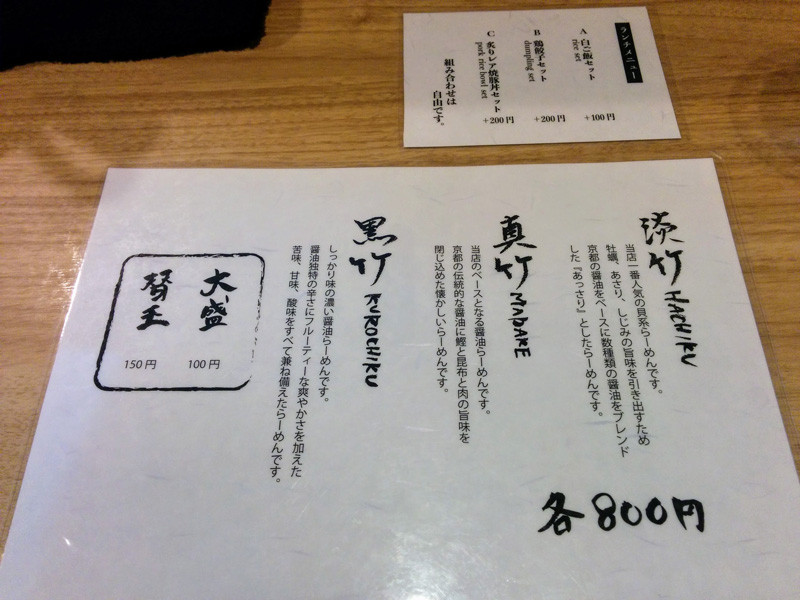 There are three kinds of ramen such as Hachiku, Madake, and Kurochiku. Because I was a beginner, I ordered the Hachiku (¥800) which had been introduced on the television at this time with large size(+¥100). I thought that maybe light soy sauce soup wouldn't fit with rice.
adsense2
Here is the ramen which has been carried.
Three roasted pork on top of a clear shellfish soup. And Hachiku is characteristic. The noodles are thick noodles, but something like a walnut is kneaded in the inside? It seems to be a noodle using wheat called whole grain flour. I tried to eat immediately. It was written shellfish soup ramen in the menu, so if I had thought that it tasted like clam clear soup, there was few shellfish smell. A little sweet, light soy sauce soup, or rather a taste like white soy source.
Hachiku is a taste of the same as expected, but it fits well with this ramen soup. But my personal favorite is the roast pork. This is more satisfying than I thought, and it is soft and delicious. I am glad that there are three pieces.
There are three kinds of ramen soup, so I'd like to go through it several times and compare it with other soup.
If you order the deepest kurochiku, you may eat more rice.
Author's score・・・82points!!
Details