Gourmet Report
I've been eating a lot of ramen, but I haven't ate any salt ramen yet, so I went to the shop "Shiogensui" of the salt ramen on this day. This shop is a recommendation of a colleague in the office.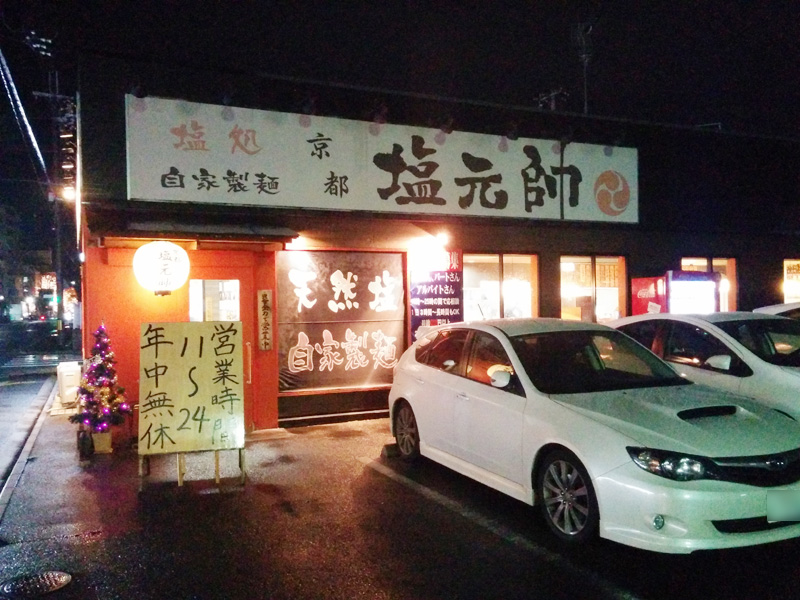 The photo is a bit bad because it is a smartphone photography at night, in fact it is relatively clean shop.
The restaurant is spacious and has five counter seats and eight tables. The staff seems to be well trained and everyone provides pleasant customer service. On this day, I went with my colleague, so we were taken to a table seat.
Because I was hungry, I ordered the Natural salt ramen (700 yen) and a larger portion of noodle (+ 100 yen) of from the menus. My colleague was asking for the fried chicken set.
I waited for a while and the ramen was carried.
How about the taste of authentic salt ramen!
adsense2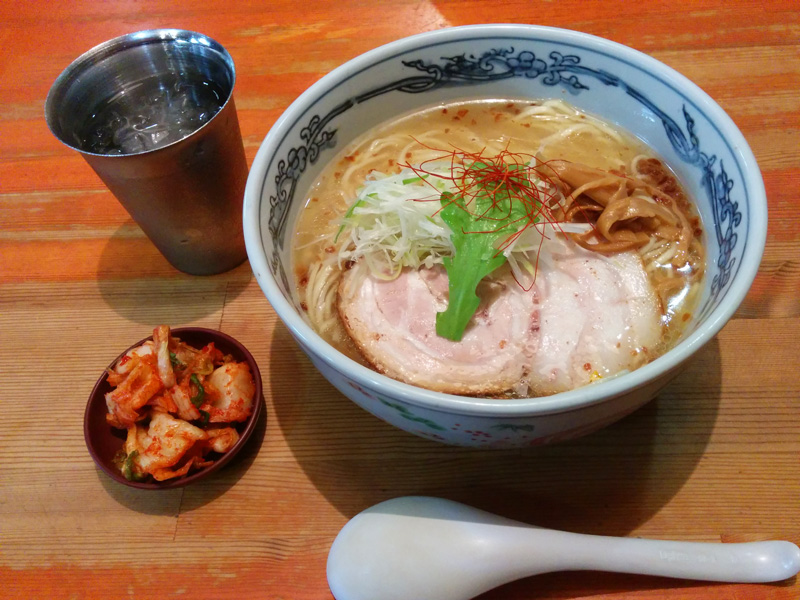 It was ramen like this.
It seems to be delicious even if it is a picture. Is it menma, shredded leeks and fried onion? It arouses appetite.
By the way, kimchi and grated garlic are as much as you can take. Kimchi seems to fit with rice (150 yen).
I started to eat immediately.
First roast pork. There is one thick large pork meat roast pork. This is soft and delicious. It is the best to eat it with a thick straight noodle. The soup is salty, but it seems that the taste of pork bone and chicken Gala and seafood is put. It is a mixture of various flavors and tastes deep.
I maked sure the larger portion of noodles are well coated with soup, and ate it until the end.
It is not limited to this shop, but the ramen shop recently has a lot of good food and ingredients. I feel like eating at a little expensive shop.
Author's score・・・95points!!
Details
Shop name
Kyoto Shiogensui
Location
〒600-8887
34-2 Nishi Shichijo Nakura-cho, Shimogyo-ku, Kyoto-shi, Kyoto

Access
Hankyu Kyoto Line "Nishikyogoku" station, about 17 minutes on foot.
Approx. 17 minutes walk from Nishioji Station on JR Tokaido Honsen Line.
Take a city bus to Nishioji Hanayacho and walk 4 minutes to the southwest.
Take city bus "Nishioji Shichijo" and walk northwest for 5 minutes.
Business Hours
11:00~24:00
Regular Holyday
None
Site URL
https://shiogensui.com/shokai-shio-kyoto.html