Gourmet report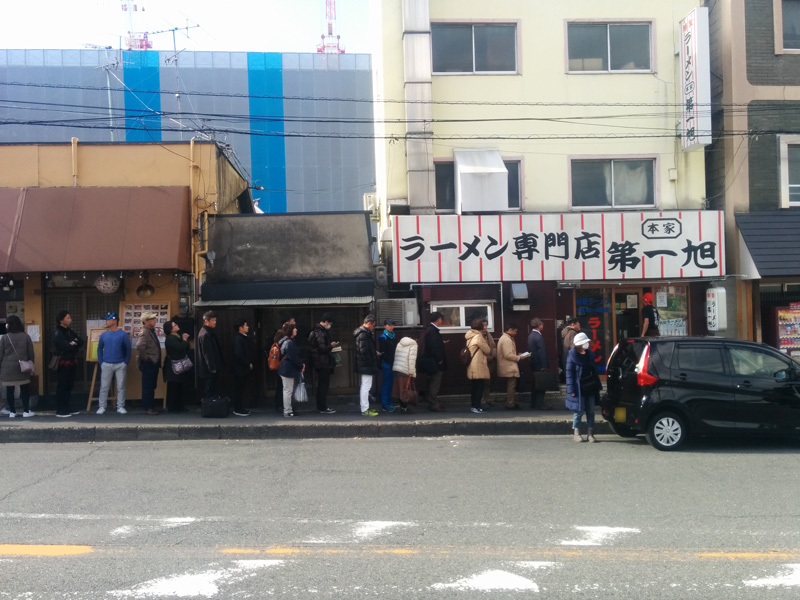 Today I went to the Daiichi Asahi by the Takabashi known as the Ramen Battle Ground. There were a lot of people in front of both the Daiichi Asahi and Shinpukusaikan. The queue for the Daiichi Asahi was longer. I arrived there around 11:40am, and I got a seat 30 minutes later. Although there are about 10 tables, you usually need to share the table with somebody else. You need to get used to it.
I ordered the regular ramen with extra green onion (¥700). The green onion was free.
adsense2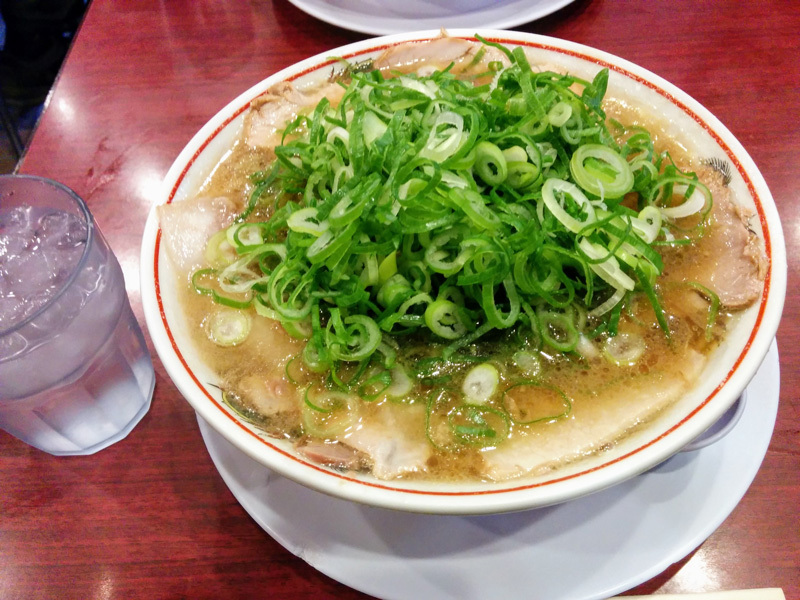 The ramen that came out was this one in the photo. The ramen looks like the ramen from Takabashi Ramen at the Bivi-Nijo. The soup taste same and it's good. Well, of course, this restaurant is the original so they should be a like. But one things I got disappointed in is the roasted pork fillet. The roasted pork fillet from this shop was too dry. i love the soft fillet better. (The Bivi-Nijo banch one was soft and good).
Even though the shop didn't impress me, there was a lot of customers coming to this restaurant. Each person has their preference…
Author's score・・・75points!!
Details
Shop name
Daiichi Asahi Takabashi main shop
Location
〒600-8213 845 Higashishiokoji Mukaihata-cho, Shimogyo-ku, Kyoto-shi, Kyoto

Access
5 min. walk from JR Kyoto Station
Two parking spaces available. Coin-operated parking available nearby.
Business Hours
AM6:00~AM1:00
Regular Holyday
Thursday
Official Site
http://www.honke-daiichiasahi.com/