About Shinsenen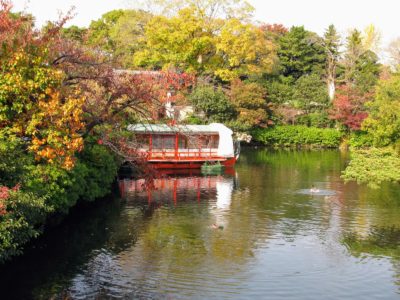 Shinsenen is a temple of Toji Shingon in Nakagyo-ku, Kyoto. It is located on the south side of Nijo Street from Nijo Castle. The original was a garden for the emperor who was built adjacent to Heian-Kyo Daidairi.
It is thought that the ikezawa of the remnants of the old Kyoto Lake(old Yamashiro Lake) which was originally here were maintained in the garden.
There is a bridge called "Houjoubashi" in the precincts, and it is said that the wish will come true when crossing while making a wish, and it gathers beliefs from the worshipers.
adsense2
Shinsenen photos
▼Press any thumbnail, and you can see the photo gallery.
▼Tap any thumbnail, and you can see the photo gallery.
Photographer: Hiroki Iwata
Details
Location
〒604-8306
166 Monzen-cho, Oike-dori Shinsenen-cho Higashi-iru, Nakagyo-ku, Kyoto-shi, Kyoto

Telephone
TEL 075-821-1466
FAX 075-821-1461
E-mail
shinsenen1200@mbox.kyoto-inet.or.jp
Entrance fee
Free
Usual viewing season

Cherry
Late March – Early April
※Night light-up available

Red leaves
Around late November
※Night light-up available

Access

City bus
Short walk from "Shinsen-en-mae" on Line 15
5 min. walk from Horikawa-Oike Station on Line 9 or 50

Hankyu
10 minutes walk from "Shijo-Omiya" station

JR
10 minutes walk from "Nijo" station
Kyoto" station → Subway → Tozai line "Nijojo Eki-mae" stop, 2 min. walk

Parking lot
Use Nijo Castle Parking Lot
Site URL
http://www.shinsenen.org/
Recommended places to visit in conjunction with

Nijo Castle is a castle that was built in the Edo period, and the one that remains now is the one erected by Mr. Tokugawa. It is the beginning and end of the Edo period, with the celebratory ceremony of Ieyasu Tokugawa's Shogun Senge, and the Yoshinobu Tokugawa of restoration rule of the Tokugawa Imperial.

Mibudera Temple is a disciplinary Daihonzan Buddhist temple in Nakagyo-ku, Kyoto. Mibudera Temple is known as a temple which conveys "Dainenbutsu Kyogen" that "Enkaku Jonin" of "Yuzu Nenbutsu" started, and it is also known as a temple with a history of Shinsengumi.