About Kyoto City Zoo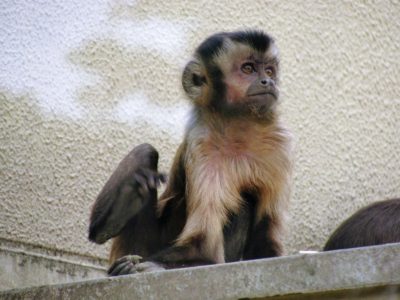 Kyoto City Zoo is the second oldest zoo in Japan opened in Meiji 36 (1903). The location is Okazaki, Sakyo-ku, Kyoto. Kyoto City Zoo has undergone a full renewal in 2015, and is a popular spot to enjoy in the new facility today. There is also a buffet restaurant in the new park, and it has changed to a spot where adults also can enjoy it.
Since all the photos are taken before the renewal, I would like to go again.
The main animals of the zoo include lions, tigers, giant salamanders, giraffes, hippos, lesser pandas, elephants and penguins. It was remade into a cage where the animal was seen from the vicinity now than before, children who love animals will be pleased. (Children under junior high school students are free of admission fee.)
In addition, there are facilities such as Kyoto City Museum of Art, Heian Jingu Shrine, and Kyoto Kaikan in the vicinity of the Kyoto City Zoological Garden, and it is good to stroll together.
adsense2
Kyoto City Zoo photos
▼Press any thumbnail, and you can see the photo gallery.
▼Tap any thumbnail, and you can see the photo gallery.
Photographer: Taisuke Yamada
Details
Location
〒606-8333 Inside Okazaki Park, Okazaki Hoshoji-cho, Sakyo-ku, Kyoto City, Kyoto

Telephone
TEL 075-771-0210
FAX 075-752-1974
Entrance fee
Adults 600 yen, Free for junior high school students and under
Usual viewing season
Cherry blossoms in the park begin to bloom around late March or early April.
Access

Bus on a circular route
Short walk from Kyoto Okazaki Loop "Zoo Main Gate Mae" stop.

City bus
Take routes 5, 32, 100, or 110, get off at Okazaki Koen Zoo-mae bus stop, and walk about 2 minutes.
Take routes 31, 32, 201, 202, 203, 206 to Higashiyama Nijo/Okazaki Koen-guchi bus stop. 10-minute walk from the bus stop.
Take routes 5, 46, 100, or 110 to Okazaki Park Museum/Heian Jingu-mae bus stop. 5-minute walk from the bus stop.

Subway
5 minutes on foot from Keage Station on the Tozai Line
10-minute walk from Higashiyama Station on the Tozai Line

Parking lot
None. Please use Okazaki Park Parking Lot/Bus Corner and Miyako Messe Underground Parking Lot.
Site URL
https://www5.city.kyoto.jp/zoo/lang/en/
Recommended places to visit in conjunction with

The Kyoto Aquarium is a new topic in Hichijoumekoji Park, and it is very crowded with children and students every day. Because there is no sea in Kyoto City, this facility which can touch the living thing of the sea is valuable.

The Umekoji Locomotive Museum, which was in the corner of Umekoji Park until August 2015, consisted of "steam locomotive exhibition Hall" utilizing the fan type and turntable of the former Umekoji engine depot, and "Materials exhibition hall" reconstructed and restored the old Nijo station building.

Heian Shrine is located in Okazaki, Sakyo-ku, Kyoto. It was planned as part of the Greater Palace restoration project at Heian Capital at the National Industrial Exposition held in Kyoto commemorating 1100 years after the capital moved to Heian-Kyo on April 1 in 1895, it was erected in the land of Okazaki, Sakyo-ku.