About Kaikonoyashiro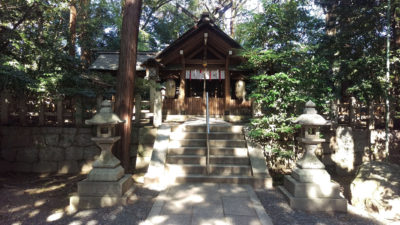 The official name of silkworm-raising shrine is "Konoshimanimasuamaterumitama shrine". Another name is Konoshima Shrine. It is a shrine that was religiously believed as a god of praying rain since ancient times and is known for its rare three pillar torii in the precincts.
Although the foundation is unknown, it is said that one opinion was praying for the coming of a deity by Emperor Suiko in 604 in connection with the establishment of Koryuji temple.
This shrine is called "silkworm-raising shrine" because it is deeply related to Mr. Hata who is excellent in technique of sericulture, weavers and dyeing. Even now, it seems that a lot of silk manufacturers and dyeing companies' worshipers come to visit in order to want to share Mr. Hata's technology.
adsense2
Kaikonoyashiro photos
▼Press any thumbnail, and you can see the photo gallery.
▼Tap any thumbnail, and you can see the photo gallery.
Photographer: Hiroki Iwata
Details
Location
〒616-8102 50, Uzumasa morigahigashi-cho, Ukyo-ku, Kyoto-shi, Kyoto

Telephone
TEL 075-861-2074
Entrance fee
Free
Access

City bus
Short walk from "Kaikonoyashiro" stop on routes 11 and 70

Kyoto bus
Lines 77, 74, 72, 73, 75, 76, 85, 86, and 81, alighting at "Uzumasa Tenjingawa Eki-mae (Kaikonoyashiro)".

Subway
5 min. walk from Tozai Line Uzumasatenjingawa Sta.

Keifuku Electric Railway (Randen)
Approx. 3 min. walk from "Kaikonoyashiro" station on the Randen Main line

JR
10 minutes walk from Hanazono Station on the Sagano Line

Parking lot
Two cars available
Recommended places to visit in conjunction with

Koryu Temple is a Shingon sect temple located in Uzumasa, Ukyo-ku, Kyoto-city. There are aliases such as Hachioka Temple, Hatanokimi Temple, Uzumasa Temple, etc., and also called Uzumasakoryu Temple.

Daiei-dori shopping street is a shopping district in the vicinity of Horinouchi-cho Uzumasa Ukyo-ku Kyoto-shi. From east to Arashiyama Electric Railway Uzumasa station west to the vicinity of Arashiyama Electric Railway Katabiranotsuji.

From my house, I took the Kyoto municipal subway to Uzumasa Tenjingawa station, then I changed trains to Arashiyama railroad(common name:Randen) and arrived at Arashiyama station. It took long time. Arashiyama is very famous among foreigner tourist, and many of them are European people and Chinese people.