Gourmet report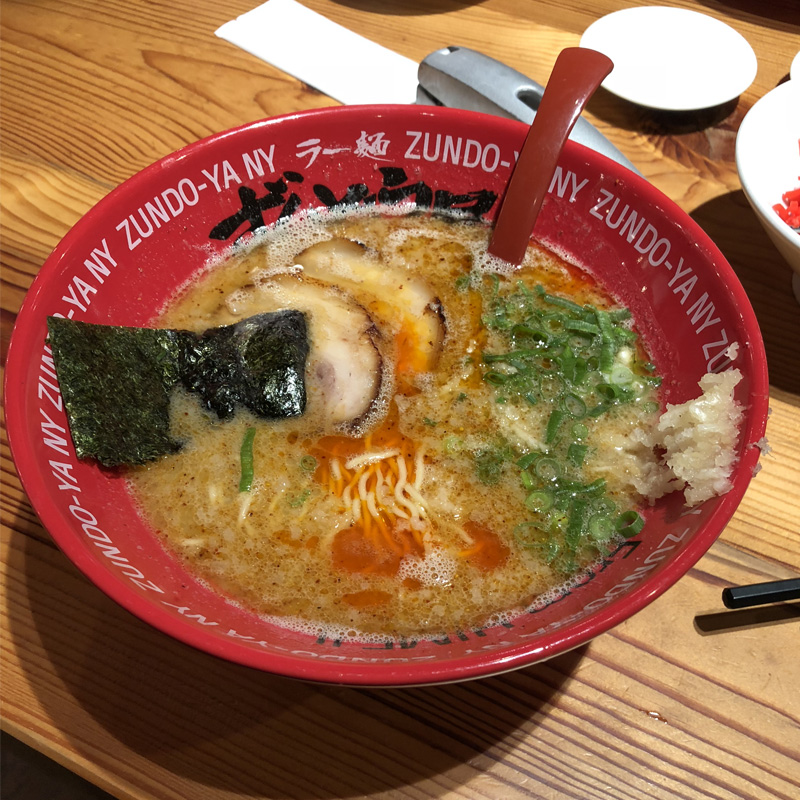 adsense2
Our staff went to the Zundo-ya in Yawata City, Kyoto Prefecture on this day. This is a shop of the pig bone ramen. The basic ramen menu is ¥700. You can choose noodles with fine noodles and curled noodles. (Both are pretty thin noodles.) Also, you can order extra ball of noodles.(¥100) There are not many noodles, so even women often order extra ball of noodles. You can also choose from "many" and "less" backfat oil.
Garlic is a style to crush raw garlic by oneself. It was pretty intense, but it was delicious! The soup was rich pork bone soup. In this shop, Takana pickled like Kyushu ramen comes out. When I put this takana pickle when I ordered an extra ball of noodles, it was more delicious because there was a change in the taste.
Author's score・・・83points!!
Details
Shop name
Ramen Zundo-ya Yawata City shop
Location
〒614-8053
13-1 Yawata Suihaku, Yawata City, Kyoto

Access
Along Route 1, parking lot available (approx. 50 cars)
Business Hours
AM11:00~AM1:00
Regular Holyday
None
Official Site
http://www.zundouya.com/