Gourmet Report
I went to "Yuhi-no-kirameki" in Ichijoji to try to experience the Taiwan Mazesoba that was recommended to acquaintances living in Nagoya on SNS. This shop was always lined up in front of the store and I was anxious.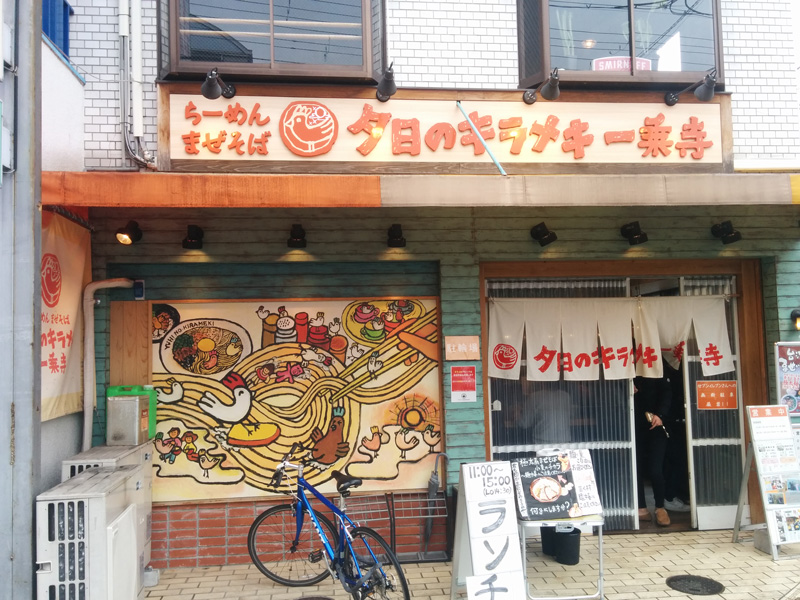 Because I hated to line up, I entered the shop about 11:20. I was able to sit down immediately. There are 10 counter seats in the restaurant and two tables.
The menu is basic chicken white soup ramen ¥700 and Yuhi-no-mazesoba "Naotaro" ¥750 (with rice). I ordered Mazesoba here without hesitation. The price of noodles were same among small, medium and large, so I ordered a large. The man of the clerk is cooking ramen with a practiced hand.
adsense2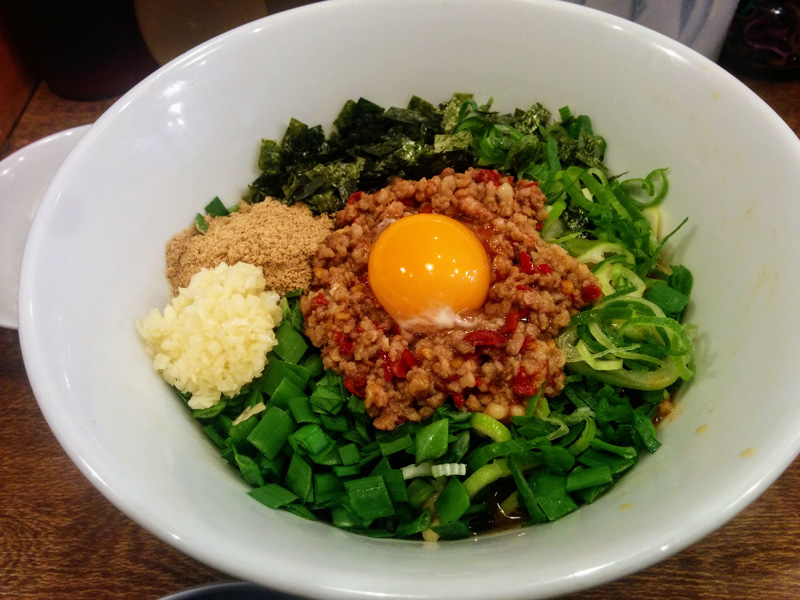 This is what came out. The colorful and vivid Taiwan Mazesoba. Topped with leek, leek, seaweed, garlic, fish meal, minced meat, egg yolk. The noodles are thick straight noodles, and the soup seems to have pork bone soup in the bottom of the bowl. I heard that Mazesoba is the one to stir these with chopsticks and the noodle spoon well and to eat.
The impression that I tried to eat. It might be similar to the taste of seafood-based Tsukemen. It is very spicy because there are a lot of flavor vegetables. It was a texture that I had never eaten before. Personally, I thought that the mazesoba of this place was more delicious than seafood-based Tsukemen.
I tried to put a lemon pepper and curry powder because it was written that I would put the spice and change the taste when I ate 2/3. It is certainly interesting to change the taste.
After I ate the noodles, I poured rice into the bowl of ramen. I ate delicious. In the photograph, it is thought that the amount is modest at first glance, but it is actually a shop of the type which eats a lot. It was a great satisfying ramen!
Author's score・・・97points!!
Details
Shop name
Yuhi-no-kirameki Ichijoji
Location
33, Takano Tamaoka-cho, Sakyo-ku, Kyoto-shi, Kyoto

Access
・Eiden "Ichijyoji" station, approx. 4 min. walk
・Approx. 3 minutes walk from Ichijyoji-Kita-Daimaru-cho or Ichijyoji-Takatsuki-cho stop on City Bus No. 31.
・Approximately a 4-minute walk from Takano Tamaoka-cho on Kyoto Bus No. 10
・No parking lot
Business Hours
11:00~15:00 (Last Order 14:30)
18:00~23:00 (Last Order 22:30)
Regular Holyday
non-scheduled holiday
Official Site
http://kiramekinotori.main.jp/