Gourmet report
Visited November 17, 2017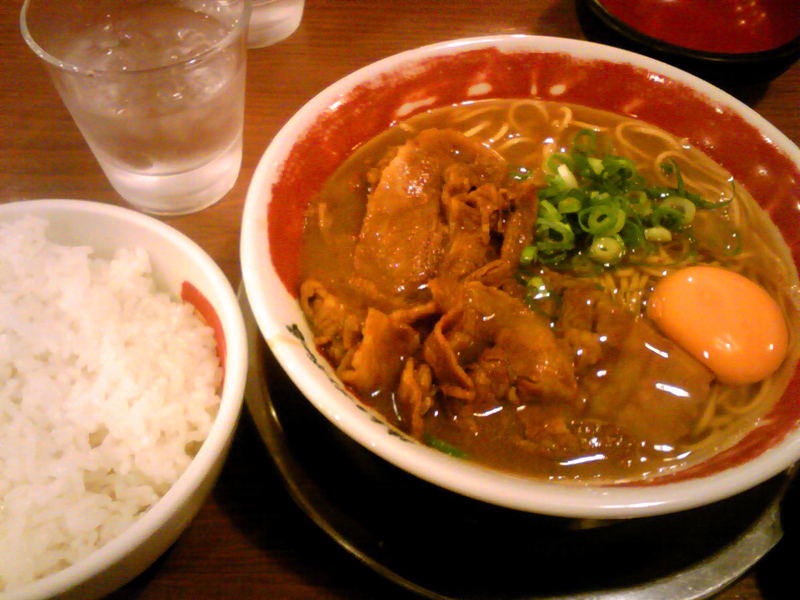 adsense2
I went the Ramen Koji in the JR Kyoto Station building with my friend today.
There were a lot of different ramen shops that came from different prefectures in Japan. I was feeling like eating Miso base ramen, so I decided to go to the Tokushima Ramen Todai. Ramen with rich soup and raw eggs might give us great energy later.
I put two of the free raw eggs in my ramen, and it was so yummy. It was a little bit pricey compared to other places. I enjoyed eating at the Ramen Koji and would like to return to try other places.
Author's score・・・79points!!
June 28, 2020 Another member visits
I went to Kyoto Isetan for the first time in four months. The last few times I had been to Ramen Koji before, it was during the daytime on a weekday and I was able to get into the store right away. Today was Sunday, and Kyoto Station and Isetan were crowded with many people.
The floor where Ramen Koji is located was also crowded and there was a bit of a line. Today we went to Ramen Todai, which we had wanted to visit for some time, having never been there before.
I looked at the menu first and bought a meal ticket. There were many items on the menu, and it was hard to decide what to buy, but I decided to get the Todai Set (ramen with extra meat and fried rice) (1,250 yen), which I liked the most at first.
When our turn came, we handed in our meal ticket and entered the restaurant, where we were led to our table in a curious interior with writing on the wall. The restaurant had 15 seats at the counter and 4 x 3 tables.
The waitress asked if we would like a free raw egg, and my acquaintance and I each asked for one. I had never had a raw egg in my ramen before, so my expectations for how it would taste only increased.
adsense2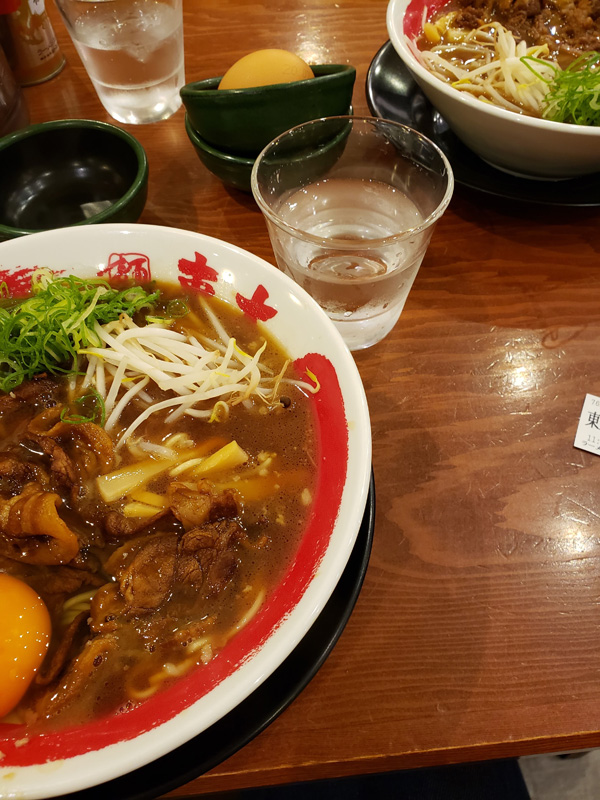 First came the ramen. At first glance, the ramen was unlike anything I had ever seen before. I cracked the raw egg and put it in the middle of the ramen and stirred.
The noodles are thin and straight, and are topped with bamboo shoots and roasted ribs, and the egg yolk I cracked earlier gives the dish a sukiyaki-like appearance.
When I tried it, I found that the egg yolk and noodles were very well chewed and tasted very luxurious. Next came the fried rice. It too had an easy-to-eat texture and a happy taste. Finally, we drank the ramen soup. The pork bone base and the broth from the pork belly were very tasty, and I drank it several times.
It was my first time at Tokushima Ramen and I liked the restaurant so much, I was so satisfied with my first "Ramen Todai" that I want to go back.
Details
| | |
| --- | --- |
| Shop name | Tokushima Ramen Todai Kyoto shop |
| Location | Inside the Kyoto Ramen Trail, 901, Higashishiokoji-cho, Karasuma-dori Shiokoji-gori Kudaru, Shimogyo-ku, Kyoto-shi, Kyoto (Kyoto Station Bldg. 10F) |
| Access | "Kyoto Ramen Koji" on the 10th floor of JR Kyoto Station Bldg. |
| Business Hours | 11:00~22:00 (Last Order 21:30) |
| Regular Holyday | None |
| Official Site | http://ramen-todai.com/ |