Gourmet report
I decided to try to go to the Tenkaippin Takeda shop that had been mentioned in the Google Now article of the smartphone. Because the shop was a little strange and the usual Tenkaippin ramen was provided with a restaurant bar and a salad bar, I came looking forward to it.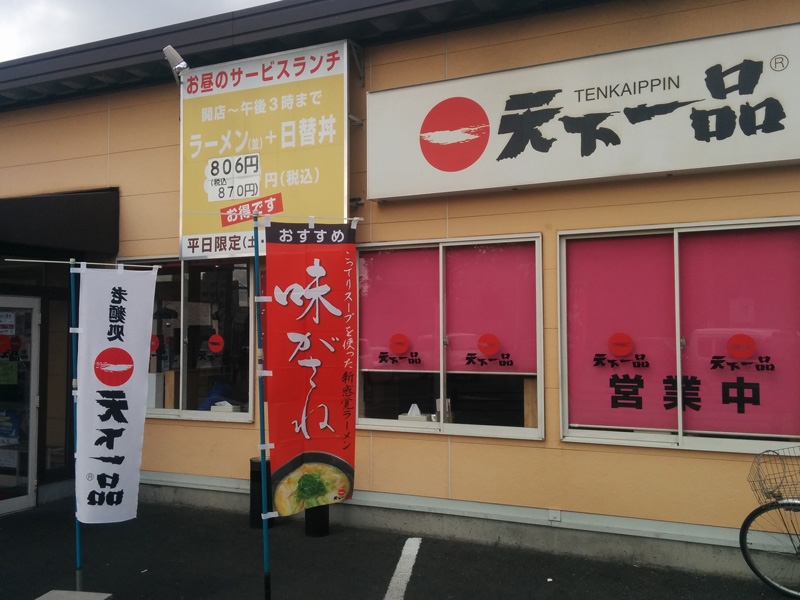 The shop is located at Kuinabashi subway station, about 5 minutes walk to the east. There were about 15 counter seats and eight tables in the shop. I entered the store was about 11:50, but there were many guests in there. The restaurant is relatively spacious as a ramen shop.
adsense2
Salad bar

Rich ramen topped with side dishes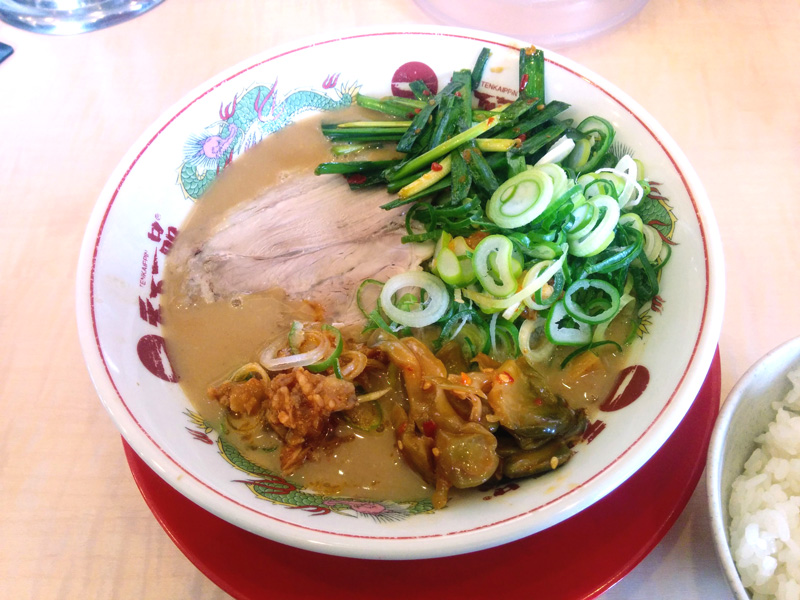 On this day, I ordered rich ramen (regular size) with garlic and rice (regular size). After a while, ramen was carried, so I went to a fun side dish bar immediately. The side dish bar includes corn, roast pork, leek, zha, green onions, sprouts, ginger, pickles, and even raw cabbage and agar fruit. I'm not sure which one to take, but In order not to break the taste of Tenkaippin's ramen greedily, this time we selected green onions, leek, zha and pork and topped them.
The taste of ramen is a tenkaippin of stability. Is there a small difference in the taste of Tenkaippin in the chain store? The taste of the addicted soup which can be eaten only in Tenkaippin is still delicious. The roast pork is one of the usual size, and the noodles are usually straight noodles. Ramen rice is definitely a good choice because the rich soup is very well matched with rice.
The price, 745 yen for ramen and 162 yen for rice (including tax) for a total of 907 yen (including tax), may seem a bit high, but since I also received a generous portion of side dishes, I thought it was acceptable.
Author's score・・・94points!!
Details
Shop name
Tenkaippin Takeda shop
Location
〒612-8411
20-4 Takedakubo-cho, Fushimi-ku, Kyoto-shi, Kyoto

Access
・5 min. walk to the east from Exit 1 of Subway Kuinabashi Station.
・Parking available (18 spaces)
Business Hours
11:00~26:00 (Friday, Saturday, and days before holidays until 27:00)
Regular Holyday
Every Tuesday
Site URL
http://www.tenkaippin.co.jp/