Gourmet report
Visited November 20, 2017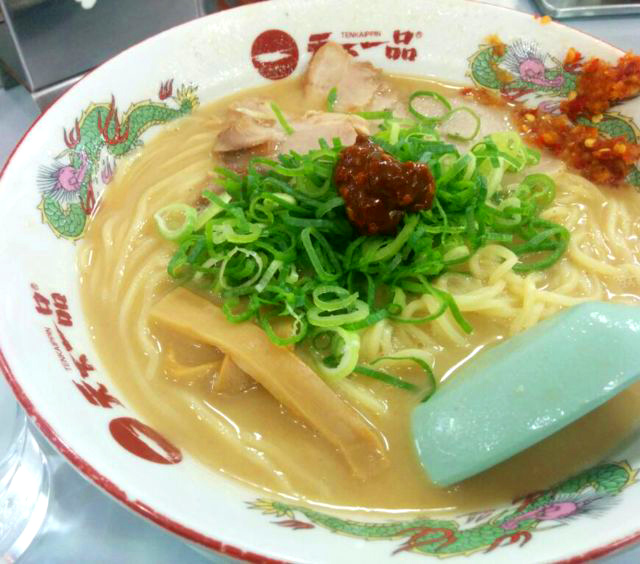 adsense2
I met my friend here for lunch. I ordered the Kotteri ramen with extra garlic and green onions, and rice. (As usual, lol)
They said the best Tenkaippin is the original restaurant. however, the Nijo station branch is great too. The noodle are firm, soup is thick and they put a lot in the bowl. I really liked their noodle, so I went back there again later. They have a parking lot so it's easy to come here also.
 
Revisited May 3, 2018
I went back to my favorite restaurant, Tenka Ippin Nijo.
As you can see, there are both parking and bicycle parking spaces.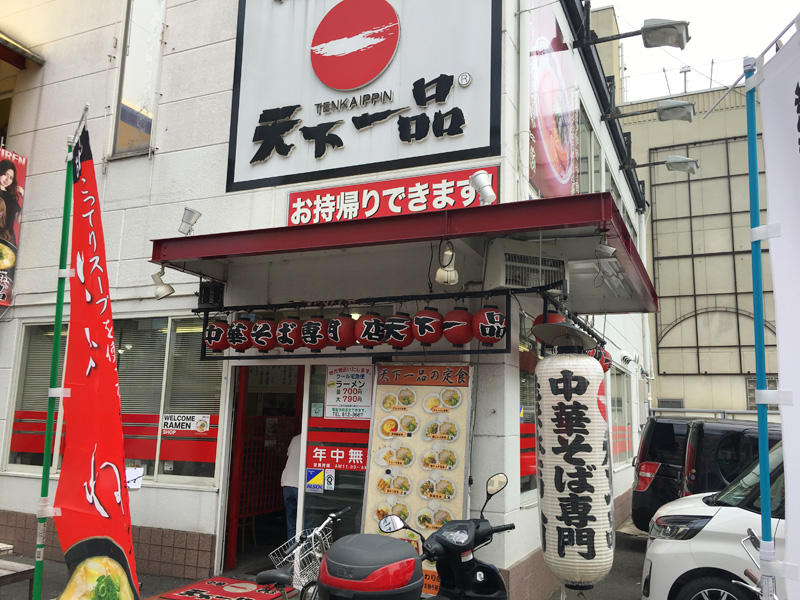 It was the middle of the GW season, but the restaurant was not so crowded. On this day, I was a bit excited and ordered the fried rice set meal (880 yen). By the way, if you order ramen noodles (700 yen) and rice (160 yen), the price becomes 860 yen. This is only 20 yen less than the fried rice set meal, so I decided to have the fried rice set meal this time.
Then I remembered that I had forgotten to ask for more green onions for my ramen, so I hurriedly asked the waitress for more green onions.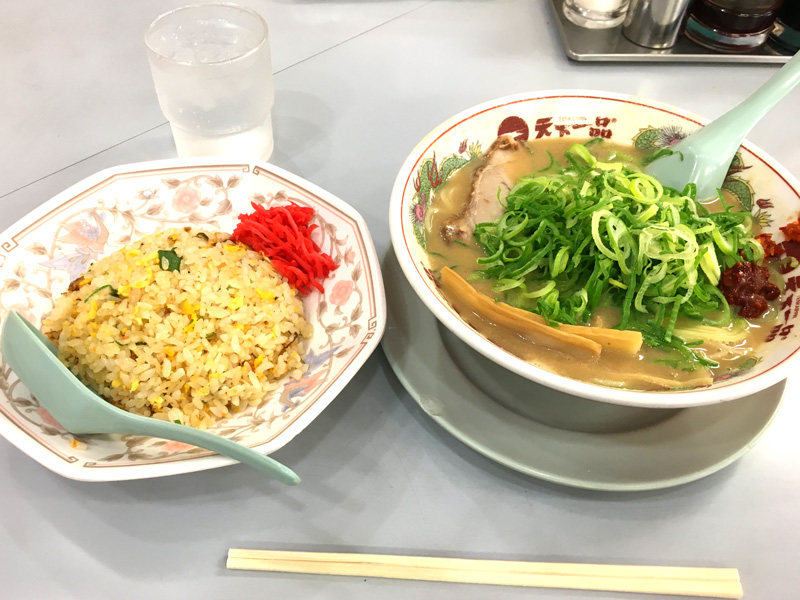 It's brought to you!
Fried rice set meal, more green onion in ramen.
Tenichi ramen as usual.
The fried rice was parched. The taste was delicious.
The quantity seemed small. Was this a small fried rice?
Maybe the rice side dish has a larger amount of rice. It was a little insufficient.
The ramen soup is as thick and sludgy as expected.
There are more and more restaurants offering similar ramen, but I feel most comfortable eating it at Tenka Ippin. Of course, I drank it all up!
In fact, there is a Tenka Ippin Sohonten not too far from my house, but I prefer the taste of their ramen. The fact that you can sit comfortably is also a high point!
Author's score・・・95points
Details
Shop name
Tenkaippin Nijo station shop
Location
〒604-8383
2-3, Nishinokyo Koboricho, Nakagyo-ku, Kyoto

Access
・Exit JR Nijo Station and walk north on Senbon Street for 4 minutes.
・Get off at Nijo Station on the Kyoto Municipal Subway Tozai Line and walk north on Senbon Street for 2 minutes.
・Parking and bicycle parking available (15 spaces).
Business Hours
AM11:00~AM3:00(Order stop 15 minutes before closing)
(Sunday ~AM3:00まで)(Order stop 30 minutes before closing)
Regular Holyday
12/31, 1/1
Official Site
http://www.tenkaippin.co.jp/