Gourmet Report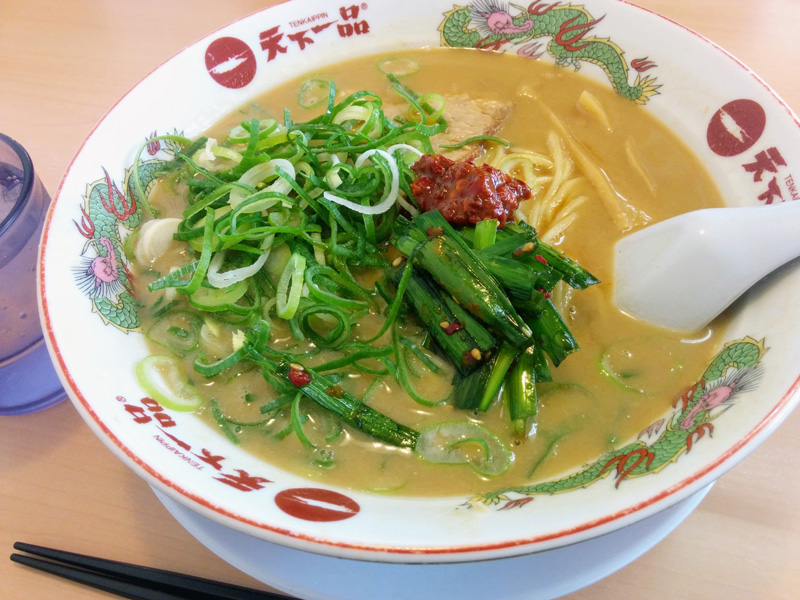 adsense2
I went the Tenkaippin at the Nishioji-Kujo with my friend. They have parking and the building is two-stories, so there is a lot of space. I ordered a large Kotteri ramen with garlic, extra green onions, chives and spicy miso paste. ( the spicy miso paste was bad idea, the ramen got so salty.).
At the Tenkaippin, the extra green onion is free, so I usually order Kotteri ramen with garlic and extra green onion.
There are many Tenkaippin branches every where, but this Noshioji-Kujo is one of my favorite place because they follow the taste of the original shop faithfully. ( looking at the picture, I want to go back already.).
Author's score・・・94points!!
Details
Shop name
Tenkaippin Kujo shop
Location
〒601-8328
48, Kisshoin Kujo-cho, Minami-ku, Kyoto-shi, Kyoto

Access
・5 min. walk south from JR Nishioji Station
・3 minutes walk from Nishioji-Kujo stop of Kyoto City Bus
・Parking available (6 spaces)
Business Hours
AM11:00~AM3:00
Regular Holyday
non-scheduled holiday
Official Site
http://www.tenkaippin.co.jp/