Gourmet report
I went Sugakiya to look for my childhood taste. The restaurant is located at the food court at the Qanat Rakuhoku Shop.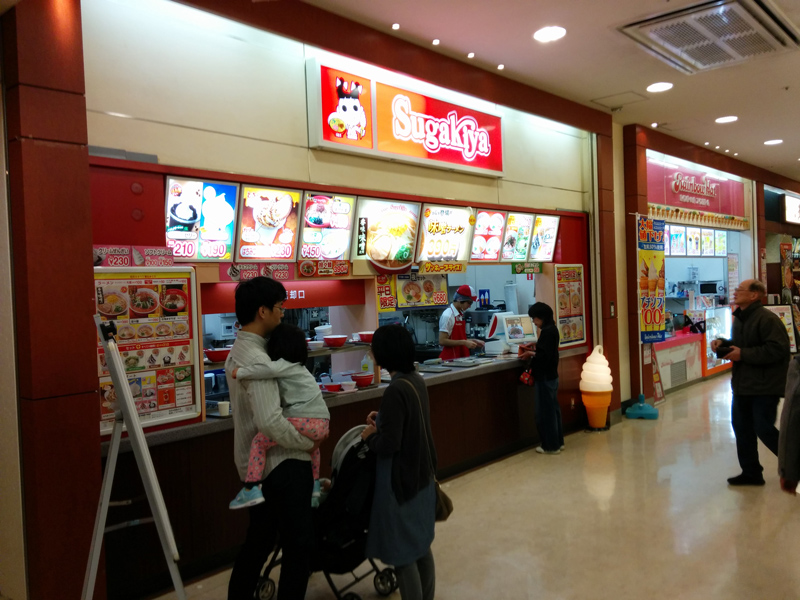 There was more different types of ramen than I expected.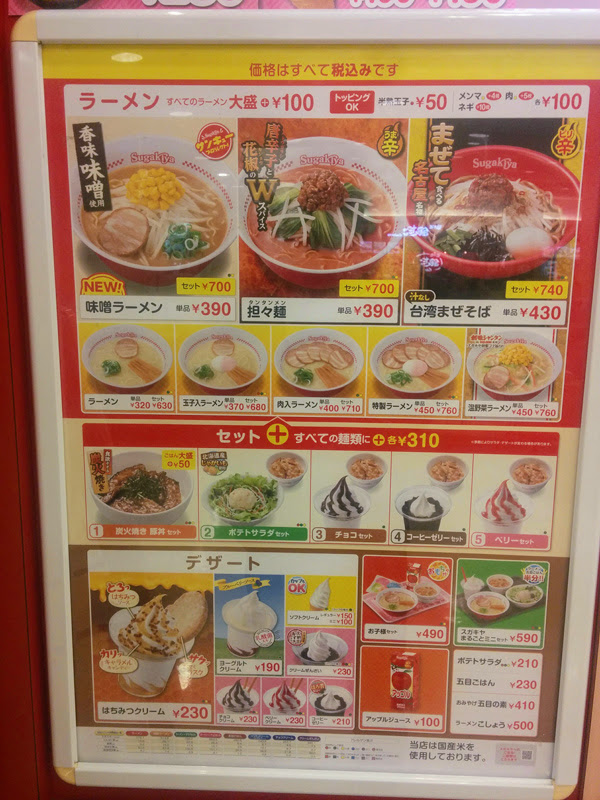 Ramen Jiro has got me, but I'm a big eater by nature, so I chose the special ramen large portion (550 yen).
adsense2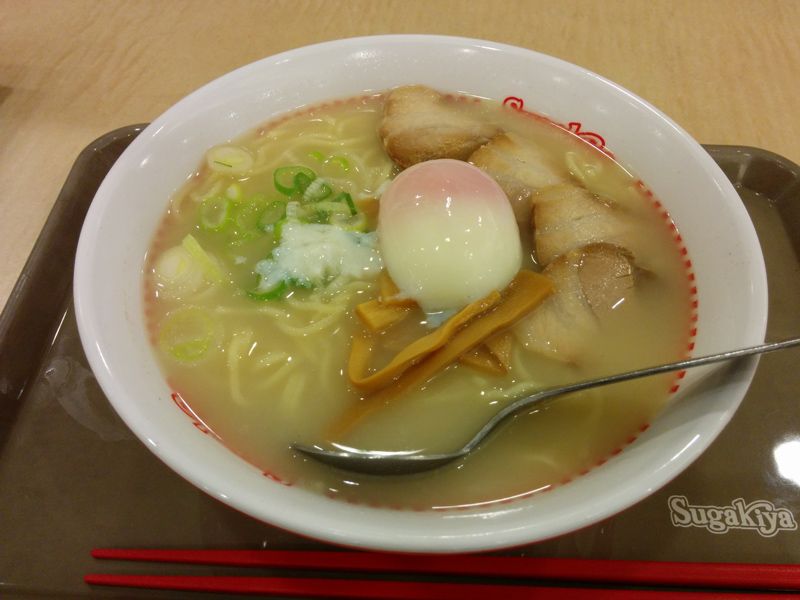 The standard soup of Sugakiya is Japanese style Tonkotsu (pork) soup. It has the taste of dried bonito shavings. It might be good with pepper. I ordered the large size ramen, but the roasted pork fillets were small. It used to be more fatty but there was more red meat part in the rasted pork today.
The restaurant is really cheap and it's great for the family with small kids. Kids usually love the noodles. I used to go shopping with my mom, and eat at Sugakiya after.
It's very unique that Sugakiya has the spork (a utensil that is a cross between a spoon and a fork). Sugakiya is originated from Nagoya, so the people from Nagoya might feel nostalgic when they come here.
Author's score・・・80points!!
Details
Shop name
Sugakiya Rakuhoku Qanat shop
Location
B1F Izumiya Qanat Rakuhoku, 36 Takano Nishi-Hiraki-cho, Sakyo-ku, Kyoto-shi, Kyoto

Access
・City Bus/Kyoto Bus "Takanobashi Higashizume" stop, 5 min. walk to the southwest
・Free parking for up to 2 hours upon presentation of receipt
Business Hours
10:00~21:00 (Last Order 20:30)
Official Site
http://www.sugakico.co.jp/