Gourmet report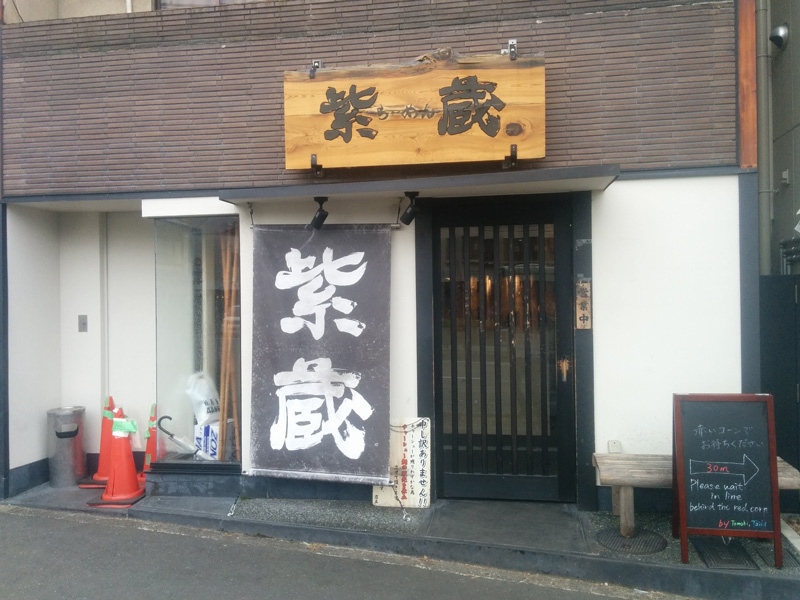 I went to the ramen shop Shikura where it could have a procession of guests. The shop is located on Nishioji Street, 30 metres north of the Hirano shrine. When I arrived at the shop, it was just about twelve o'clock, so I waited for a long time. (It is not reflected in the photograph, but guests are waiting in order by the Hirano Shrine.) It took me 45 minutes to sit down on my seat. This shop is a popular shop, and I need to be prepared for it.
There are only ten counter seats in the store. The clientele was a lot of college students and high school students.
We ordered regular ramen (¥700) and regular rice (¥100). Rice is 100 yen for all size. It is a conscientious price setting.
adsense2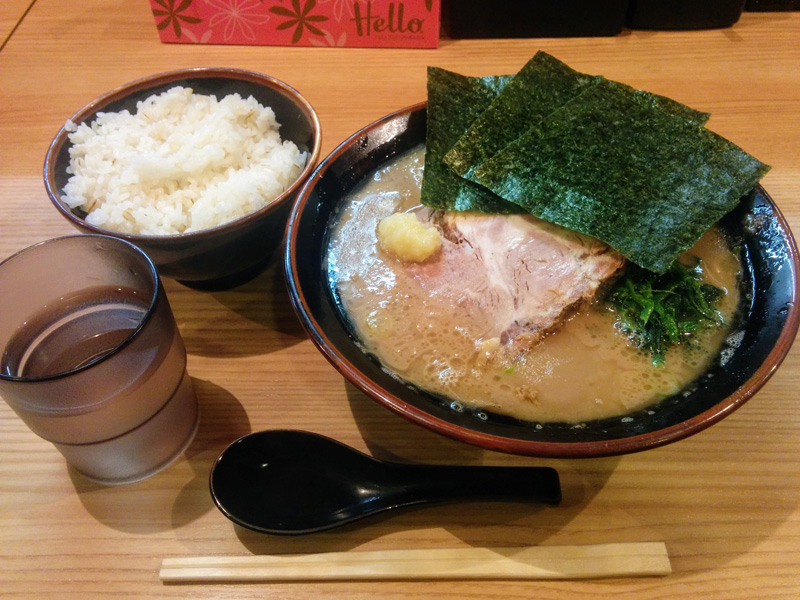 It is this ramen which has been waited for a while and carried. I heard that this kind of ramen with spinach is called the Iekei ramen. First, the soup is pork bone soy source. It is a popular taste in Kyoto. The noodles are thick, flat and curled. The rich soup is delicious at stake in Noodles well! The roast pork is thick and the ramen is for young people so I can eat it full. I was satisfied with three sheets of seaweed. By the way, rice is mixed with wheat. This is also interesting. Also, a female guest ordered a mini ramen.
It is good taste, and good price setting, and the shop where the procession is able to be convinced.
Author's score・・・93points!!
Details
Shop name
Shikura
Location
〒603-8352
14 Hiranomiyakita-cho, Kita-ku, Kyoto-shi, Kyoto

Access
・City bus "Wara Tenjin-mae" stop, 150m south
・Get off at "Kitano Hakubai-cho" station on Keifuku Kitano line, 650m north
・No parking lot
Business Hours
11:00~15:00
18:00~22:00
Regular Holyday
Wednesday
Twitter
https://twitter.com/shikuraxkyoto