Gourmet report
I came to Ramen Suguru in the Sakyo-ku Shugakuin. This is a shop that has a relationship with Touhichi. My expectations increase.
I went to the shop by scooter. There is a place where you can parking about five bicycles in front of the shop. This is a blessing. (There is no parking lot, so in case of car is coin parking.)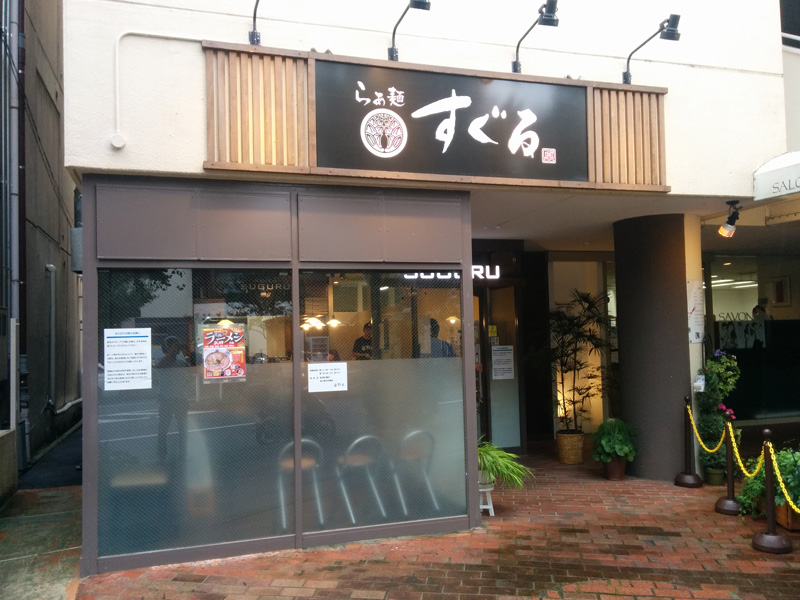 When I looked at inside the shop, the counter seat is about eight seats and one table seat, and it is a ramen shop of a standard size. I bought a meal ticket at a ticket machine. I purchased a soy source ramen(800 yen) with larger serving noodle(+ 100 yen). I bought a larger serving noodle because I wanted to enjoy homemade noodles more. I was interested in 50 yen higher salt noodles too.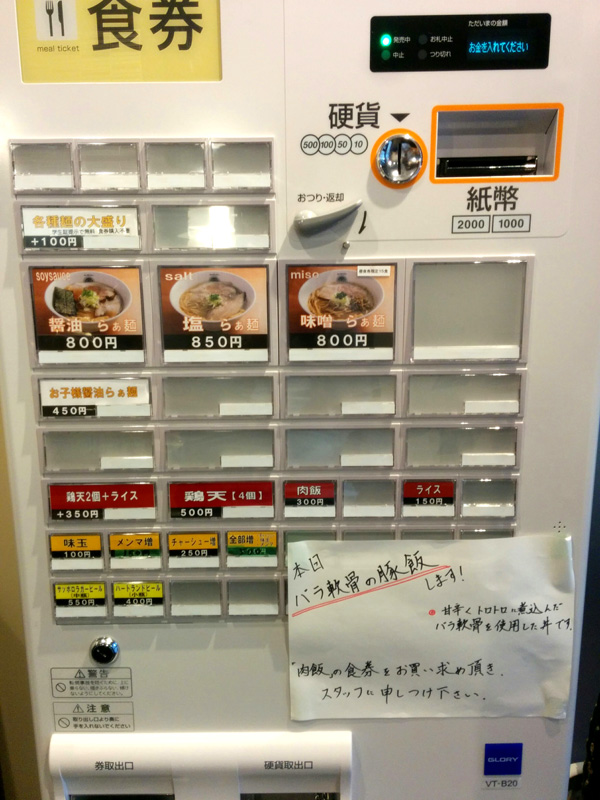 adsense2
I waited for a while in the counter seat. And it came out. Really beautiful…It shines on Instagram.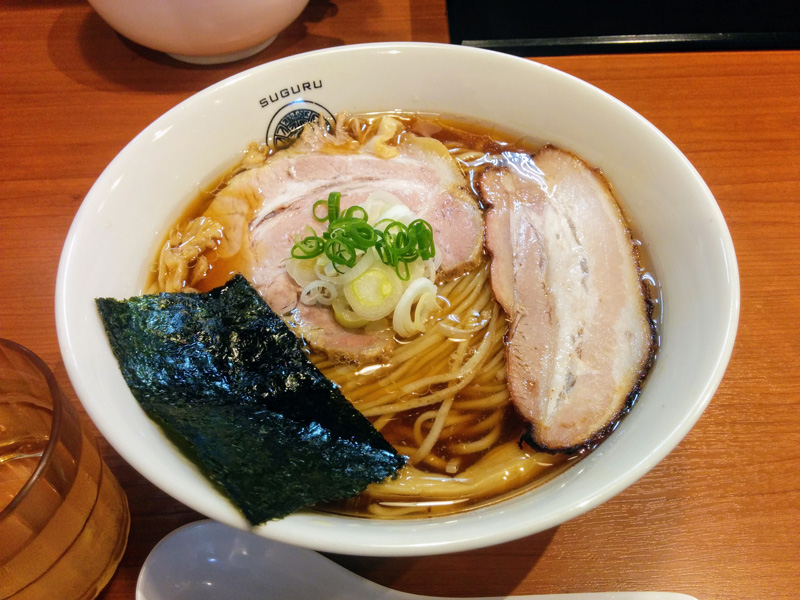 I was said, "It is hot" by the clerk, but it was certainly hot when eating. Oil is floating on top of the clear soy soup, and I did not know what it is something fragrant. I was sipping the noodles. Homemade noodles mixed with whole grains are different from ordinary ramen noodles. The soy sauce soup also tasted the taste of the soy sauce and oil.
A slice of the pork rose pork and a slice of pork loin is taken on top of the ramen noodles. Both are soft and tasty as expected. Menma is Pike Menma. Is it a recent vogue? It is softer and easier to eat than ordinary Menma.
I eat it deliciously with a combination of the roast pork and noodles. Even if "Suguru" and "Touhichi", because of the modest amount of noodles or homemade noodles, this was the right choice to ordered larger amount of noodles.
Actually the result by eating, I found out that this ramen shop is a shop that is very particular about everything. It was a soy sauce ramen that convinced a little high price.
Thank you for the delicious meal!
I want to come to eat again.
Author's score・・・97points!!
Details
Shop name
Ramen Suguru
Location
〒606-8007
Keifuku Shugakuin Mansion 1F, 8-6 Yamabana Ichichoda-cho, Sakyo-ku, Kyoto-shi, Kyoto

Access
・Get off at Shugakuin Station on the Eiden Line and walk 3 minutes to the east.
・5 minute walk from the Shugakuin Ekimae stop on the city bus.
Business Hours
11:00~14:30
18:00~21:30
Regular Holyday
Thursday, 1st and 3rd Wed.
Official Twitter
https://twitter.com/ramen_suguru