Gourmet report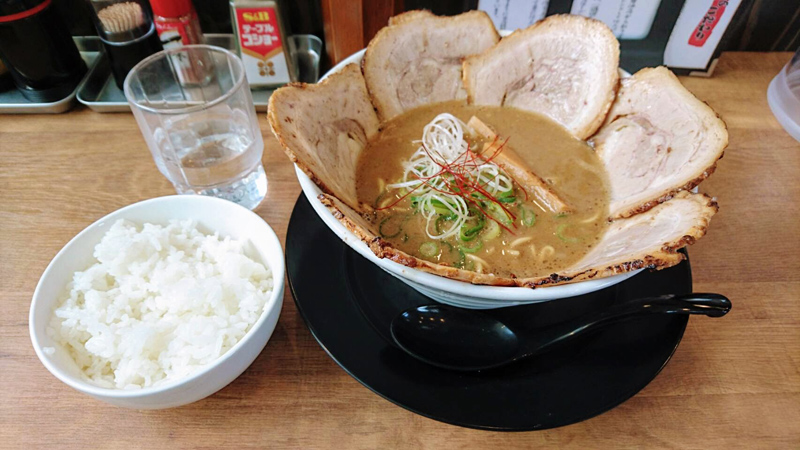 adsense2
Our staff went to this shop to eat. First of all, there is a large parking lot in the shop. I appreciate that there is a parking lot in the shop in the suburbs. (Now the location of the parking lot has moved.)
At the day, I ordered the seafood chicken white soup roast pork ramen (¥950) and rice (¥150). Ramen like the photograph came out. The gorgeous roast pork whet his appetite. The noodles are thick noodles. The soup was not as heavier as it looked in the photograph, but it was light taste soup. He added Pepper on the way and tasted delicious.
The menu features Seafood chicken white soup, shrimp salt, black soy sauce soup, Soupless Noodle, and Tantanmen, and this shop is a noodle shop with a variety of ramen. Somehow, it is like a instagenic ramen shop of nowadays. It seems that I can get likes in SNS.
Author's score・・・85points!!
Details
Shop name
Ramen Ginryu
Location
〒611-0043
3-1-42, Meigi, Iseda-cho, Uji-shi, Kyoto

Access
・Approximately 18 minutes on foot from the west exit of Iseda Station on the Kintetsu Kyoto Line
・Approximately 30 minutes on foot from Kokura Station on the Kintetsu Kyoto Line
・Parking available One street west of the store, behind the car shop
Business Hours
AM11:30~AM0:30(Last Order 0:00)
※Ends when soup is sold out
Regular Holyday
None