Gourmet Report
I was addicted to the charm of Iekei ramen, I went to "Menya Akutagawa" that is near Karasuma-Imadegawa subway station. I arrived at the store about 11:40 am, but the guests are still lining up in front of the shop.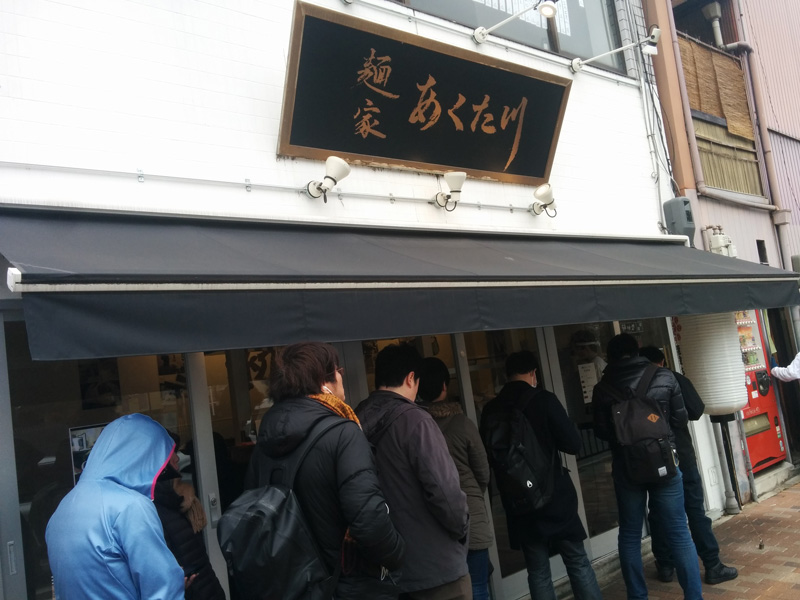 Well, what shall I say, the place is just beside the Doshisha University, I'm happy because there are a lot of gorgeous college students who go on the road…lol
This shop is the method of buying meal in front of the shop. The regular ramen is 650 yen, and the rice is ¥50 with free of refill! Ramen rice ¥700 is a reasonable price as nowadays ramen shop.
After waiting for about 30 minutes, I was called into the shop and was guided to the second floor seat. There were seven counter seats on the first floor and three tables on the second floor.
And this is the photo of ramen that has been carried!
adsense2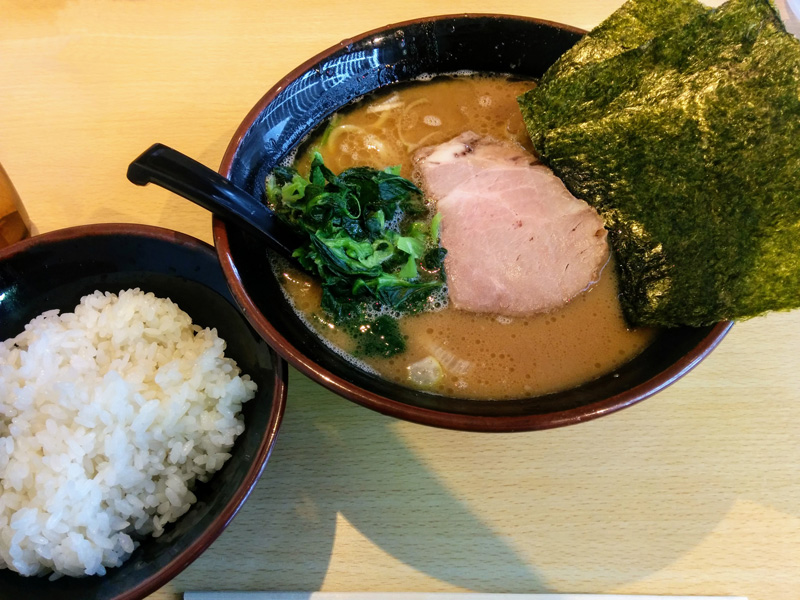 Iekei Ramen is the combination of roast pork and spinach and seaweed in a pig bone soy source soup. It is very similar to Shikura ramen that I went to eat before. Immediately, I poured a grated garlic and ate the ramen. The noodles are thick and curled, and the noodles are very tasty with thick soup. I ate the noodles with seaweed and got used to how to eat Iekei ramen. The roast pork which is a normal size is a feeling that it is near a high-level ham as a texture. I think that it is better to order the refill rice without be scared because the amount of rice is a few.
Thank you for the delicious meal!
Including answering the clerk's hospitality, the shop was a good impression on the whole.
Author's score・・・93points!!
Details