Gourmet report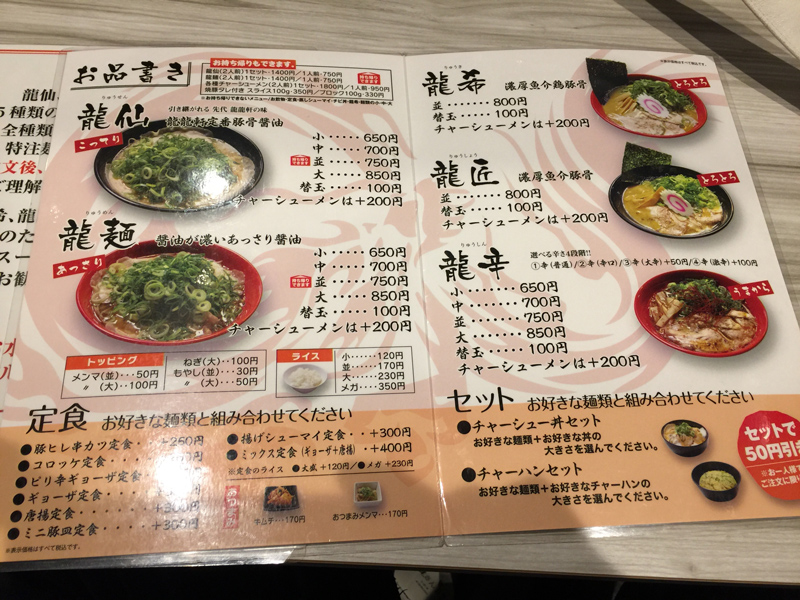 This is a report of "Ryusen", a ramen shop near Nagaoka Tenjin station in Nagaoka-kyo City. The staff who went to eat this time, from among the five different kinds of ramen, he ordered the pork bone soy source roast pork ramen of Ryusen and the pork bowl set.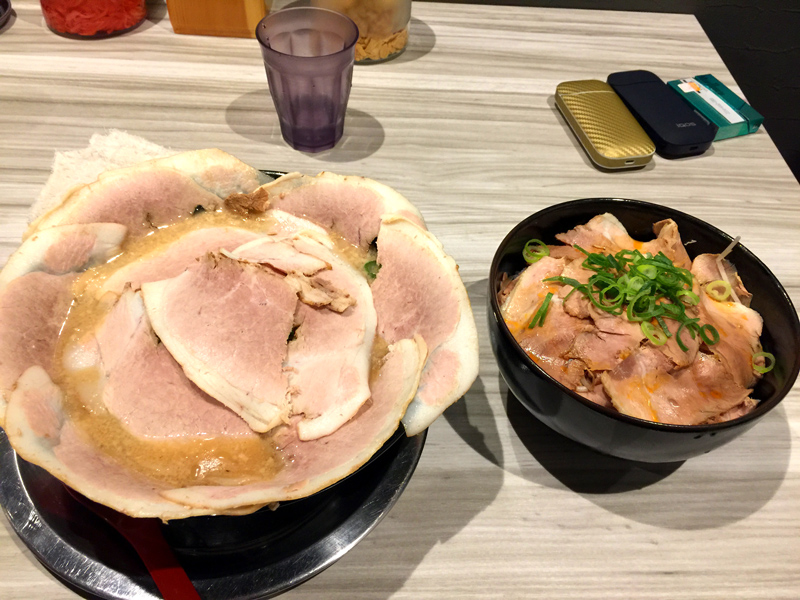 adsense2
Full of roast pork. I heard that the amount of the roast pork was a lot. The green onion is piled up under the roast pork. However, the shop seemed to have recently been renovated, and there seemed to be a roast pork platter before the renovation, and the staff was a little disappointed.
Most of the soup is thick soup that ti worked well. If you like rich soup, it's a good place to eat ramen.
Author's score・・・90points!!
Details
Shop name
Men-ya Ryusen
Location
〒617-0814
2-19-2 Imazato, Nagaokakyo-shi, Kyoto

Access
・Hankyu "Nagaoka Tenjin" station, 10 minutes walk
・5 minutes walk from Hankyu Bus "Maitsuka" bus stop.
・Parking lot available 15m north along Bunka Center Street No. 2, 3, 5, 6, 7, 8
Business Hours
Weekday 11:00~22:00
Saturday 11:00~23:00
Sunday & Holyday 11:30~21:00
Regular Holyday
Monday
※If it is a national holiday, it is open and closed on the following day.
Official Site
http://www.ryu2.co.jp/