Gourmet Report
Today, I went to "Kyoichi Honten" which I had been interested in before, near the Shijo Omiya intersection. The shop is like this. It is a ramen shop, but it is good to feel Japanese style. It seems to be a shop with the history that it was founded in 1948.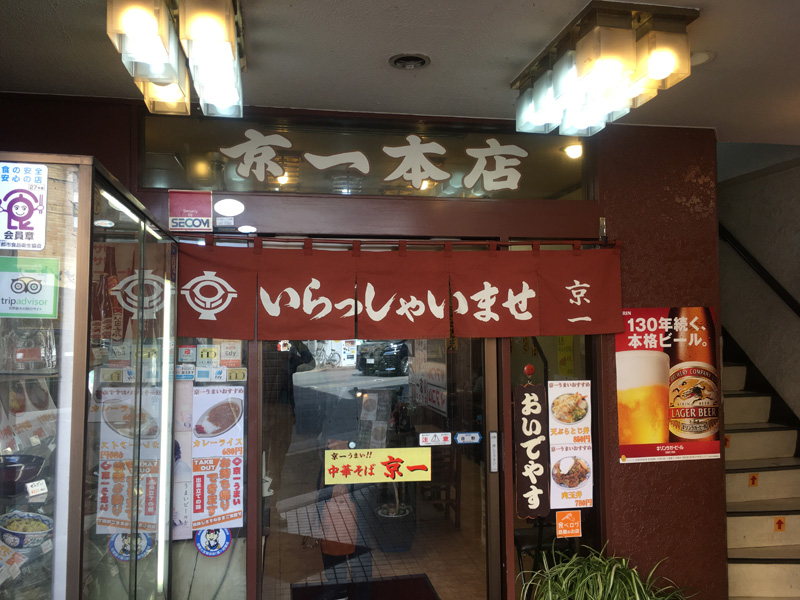 When I entered the store, it looked like a traditional set-up shop. In addition to the Chinese soba, the menu seems to be rich in noodles and rice bowls, and there are many kinds of desserts such as Anmitsu and parfait.
The inside of the shop was long and there were about 15 tables of four seats. It was a weekday lunch time, so the seats in the store were almost filled.
The clerk was very friendly and the impression was that there were many regulars.
And I was not sure what to order, but I ordered the "Curry Chinese soba" of the clerk's recommendation.
(Curry Chinese soba 680 yen, rice 170 yen) curry udon and soba are often seen, but I saw Curry Chinese soba at the first time.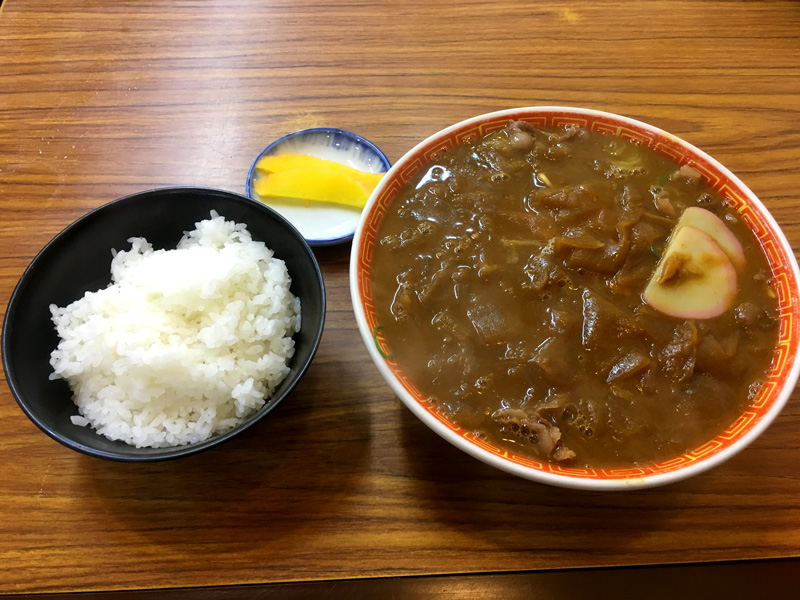 It has been carried, curry Chinese soba and rice!
It looks like curry udon at first glance. How much does it taste?
First, the topping was kamaboko, beef and onion.
The amount of ingredients and the amount of noodles is more than a normal shop.
And, noodles are straight noodles. Medium thick noodles coated with the curry soup was good!
When I ate it, it was spicy and surprisingly delicious. The taste of curry is sweet at first, but it is painful to come later. Because it is quite spicy, people who are not good at spicy food should be careful.
I left the soup and put on the rice.
I ate it as curry rice. Even so, the combination of curry and rice goes well.
It was delicious until the last minute and became full stomach.
Thanks for the feast!
I want to eat a standard Chinese noodle next time.
Author's score・・・88points!!
Details
Shop name
Kyoichi Main Shop
Location
〒604-8804
1 Mibu-Bojo-cho, Nakagyo-ku, Kyoto City

Access
Get off at Omiya Station on the Hankyu Kyoto Line and walk northwest for 1 minute.
Get off at Shijo-Omiya Station on the Keifuku Arashiyama Line and walk northwest for 1 minute.
Business Hours
11:00~21:30
Regular Holyday
Thursday
Site URL
http://www.kyouichi.co.jp/