I went to the Kirameki no tori Fushimi-yokooji shop that I had wanted to go long today.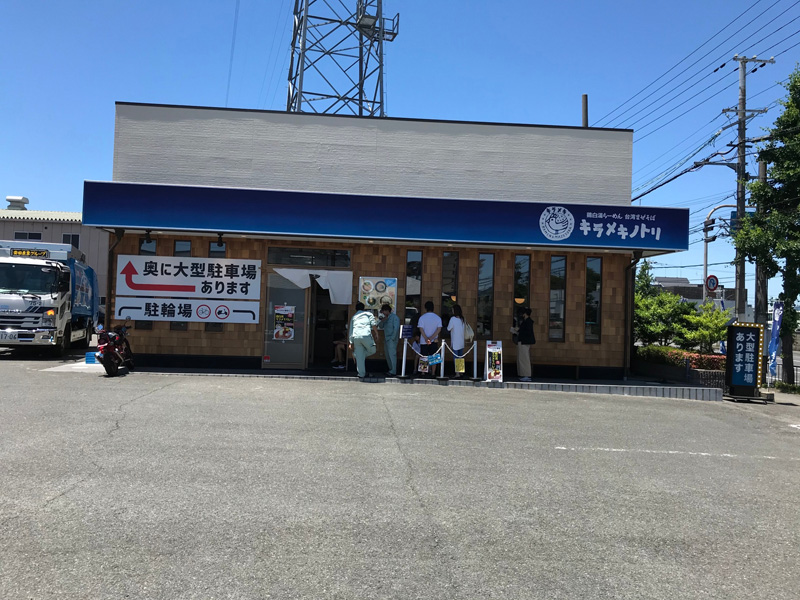 This shop opened about one month ago, and it had long standing lines of people, so I was looking forward to eating in the shop very much. Before that, I heard it was called "Benkei Ramen".
The opening time of the shop is at 11:00 A.M. and I arrived the shop a little past of
11:00 A.M. Some customers were waiting in front of the shop.
I entered the shop and bought the food ticket first. I was at a loss what to choose from many kinds of Ramen. I thought today was special, so I ordered "Taiwan Maze soba Naotarou (with rice ) (750 yen). The types of noodles could be selected, and I ordered special large-size Ramen.
There were 9 counter seats and four table seats that up to four people could take seat inside the shop.
In the shop, there was a background music, which made me relaxing. I received stamp card of this shop from the staff, and I had a stamp pushed on it.
adsense2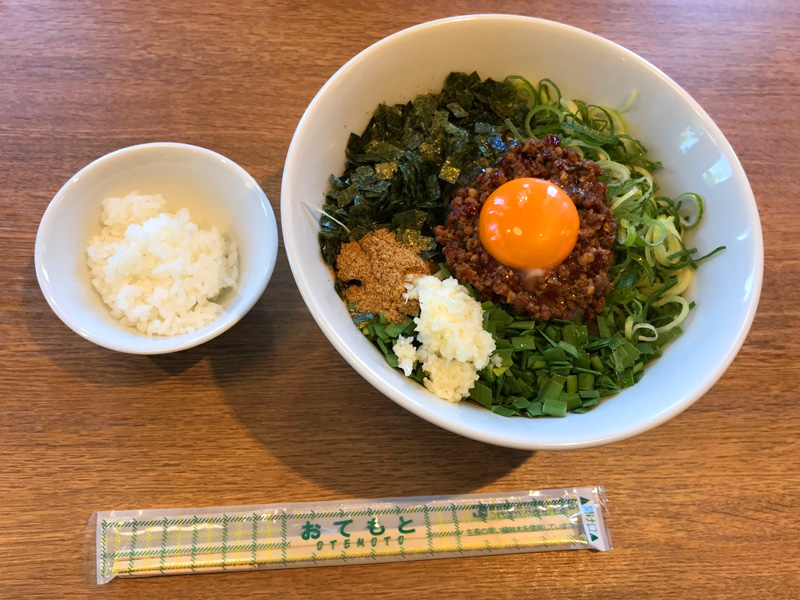 The noodles are wide straight noodles and I ate them by mixing them. Leeks, nori, garlic, fish powder, hot mincemeat and the yellow of an egg were arranged on the Ramen and I ate the Ramen after mixing them carefully. The pork-bone soup was at the bottom of the Ramen.
As for its taste, it was the taste I had ever had before due to effective spices, and the combination of vegetables and noodles was very good.
After I finished eating noodles, I combined and mixed the small-sized rice and remained soup and ate it. It was delicious as the rice and remained soup were effectively worked.
I was greatly satisfied with the taste beyond my imagination and I thought I'd like to go
again.
Author's score・・・93points!!
Details
Shop name
Kirameki no tori Fushimi-yokooji shop
Location
〒612-8245
35, Misu-Miyanogo, Yoko-oji-shimo, Fushimi-ku, Kyoto, Japan

Access
20-minute walk from Chushojima Station (Exit 2) on the Keihan Main Line and Uji Line
Take Kyoto City Bus No. 81, 105, or Minami No. 5, get off at Shimomisu stop, and walk about 4 minutes.
Business Hours
11:00~23:00(LO 22:30)
Regular holiday
Non-scheduled holiday
Site URL
https://kirameki-mirai.co.jp/shop.php?id=16