Gourmet report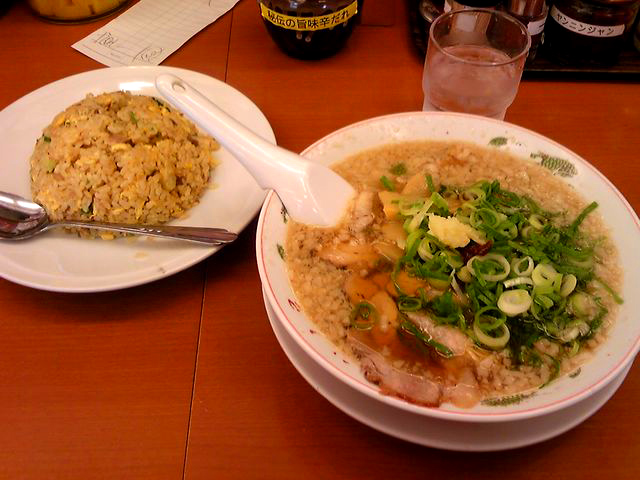 adsense2
There was a flyer of the ramen shop called Kairikiya, and because it was the one that the fried rice free ticket was attached, I wanted to go and went to eat.
Kairikiya was just south of the Kitayama Shirakawa intersection and I was able to park my moped bike. Because it was on sale, I was crowded by a guest. I ordered ramen and fried rice. It is as shown in the photograph. Ramen noodles are pork back oil in soy sauce soup. There was unexpectedly a lot of pork and it was worth eating.
And, fried rice, and its rice was feeling a little dry and crumbling. Because it was just after the opening, even the shop might not have practiced yet.
Author's score・・・82points!!
Details
Shop name
Ramen Kairiki-ya main shop
Location
〒606-8126 17 Mukaibata-cho, Ichijyoji, Sakyo-ku, Kyoto, Japan

Access
5 min. walk southeast from Shugakuin Station on the Eizan Electric Railway
3 minutes north of Ichijyoji Shimizu-cho bus stop by city bus or Kyoto bus on the east side of Shirakawa-dori
15 parking lots
Business Hours
11:00~24:00
Regular Holyday
None
Official Site
https://www.kairikiya.co.jp/