Gourmet report
There are a lot of pork bone soy source ramen shops in Kyoto, but Higo-mokkosu is also a pork bone soy source ramen shop. I came to this shop in Kitayama-Dori, a fashionable town. The exterior is also neat.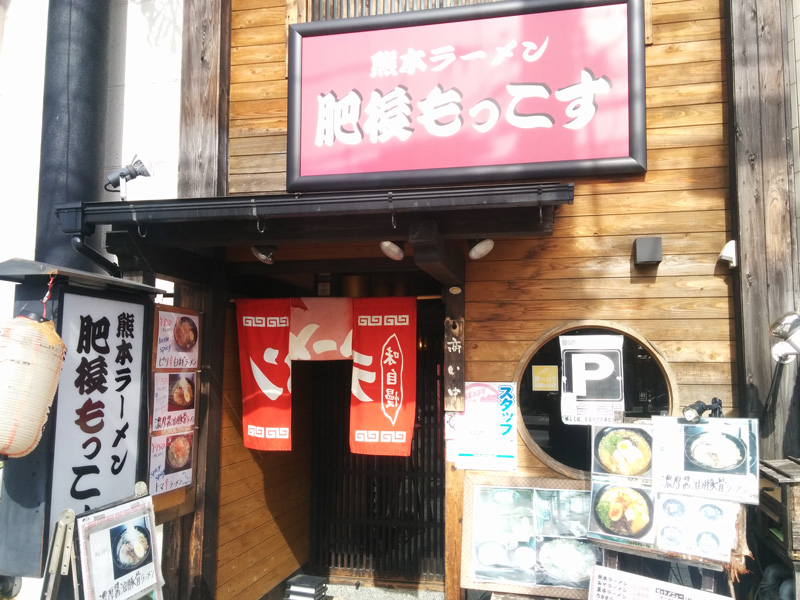 On this weekday, I entered the shop at around 11:45 a.m., but there was no visitor just after the opening. There are about six counter seats in the store, and there are some tables at the back of the shop too. I ordered ramen rice ¥730 (¥788 tax included) for the time being.
It was roasted with a gas burner to make the ramen which was neatly made and finished. After a while, ramen rice was carried.
adsense2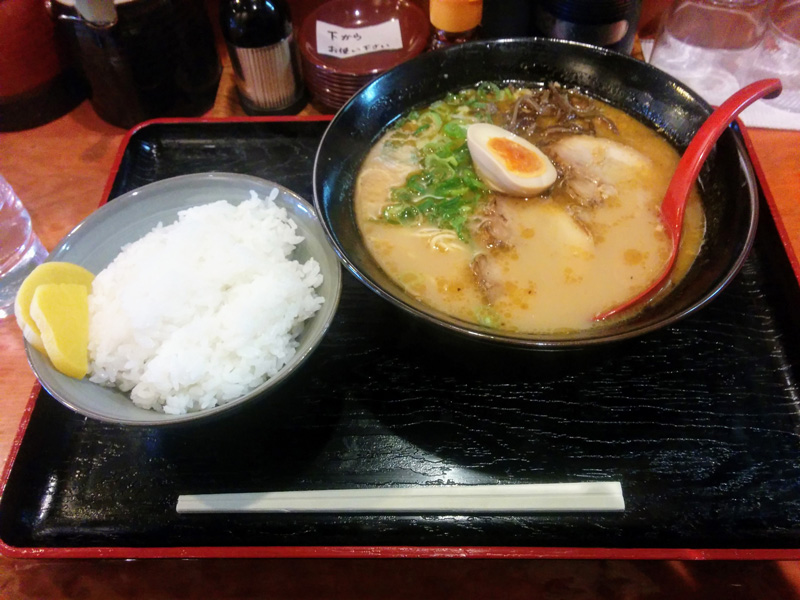 It looks like a normal pork bone ramen. It is unusual to have 1/2 tasty boiled egg and fungus on top of ramen. There are two slightly thick roasted pork. I put a garlic chip and ginger in here and eat it.
I tried to eat immediately!
The soup was not the usual pig bone soup, but pork bone soy source soup. The taste of soy sauce was strong, and it was salty impression. Noodles are are straight noodles unlike ordinary pig bone ramen. It was not the noodle of the ringer assumption which was apt to be in the shop of the pig bone ramen, but the amount of usual noodles.
The impression that I ate was that I liked ramen with a stronger taste of pork bones. I wonder if such a combination of ramen is the mainstream in Kumamoto.
Author's score・・・77points!!
Details
Shop name
Higo-mokkosu
Location
〒603-8053
98-10, Kamigamo Iwagakakiuchi-cho, Kita-ku, Kyoto-shi, Kyoto

Access
・3 min. walk from "Kitayama" subway station.
・Parking for 4 cars
Business Hours
11:30~15:00(Last Order 14:45)
18:00~23:00(Last Order 22:45)
Open on Sunday
Regular Holyday
non-scheduled holiday