Gourmet report
I wanted to eat really good Tonkotsu ramen so I came to Butanchu at Ichijo-ji. I arrived there around 11:45am. The shop was already full and people started lining up outside.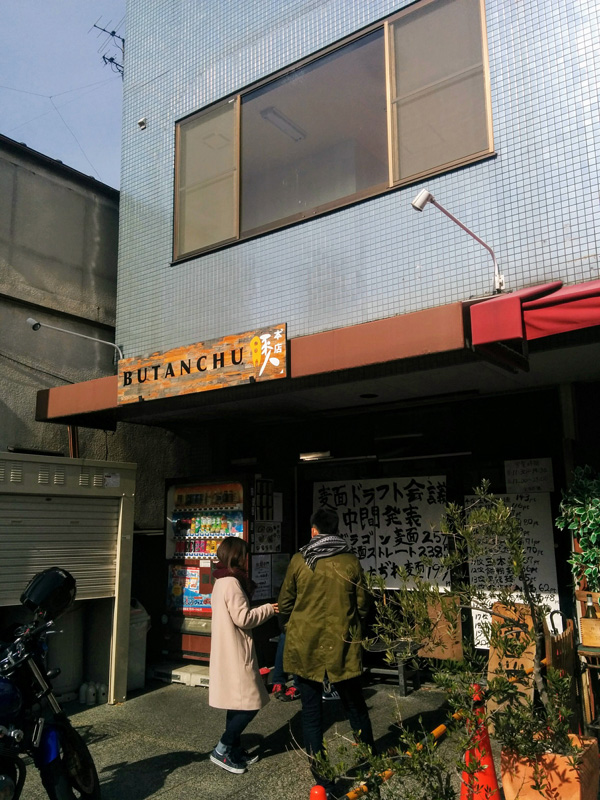 I waited about 15 minutes. I didn't research about the Butanchu a head, so I didn't know what's good. I ordered Toko Tonkotsu (¥780) with skinny straight noodles with extra green onion, bean sprout (they are free), and rice (¥150).
There were counter seats and two tables in the restaurant.
adsense2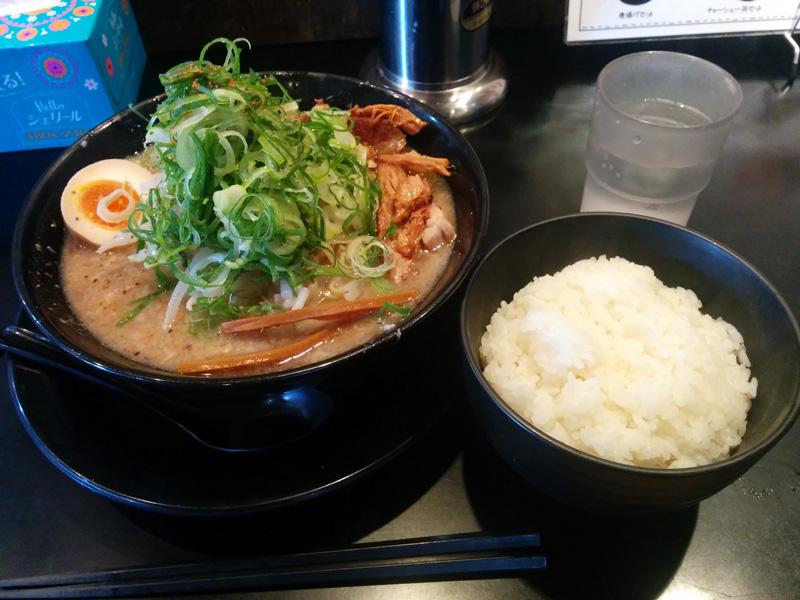 The very massive ramen came out, I didn't expect that!
After I ate it, I regretted that I ordered the extra bean sprouts. The bean sprouts doesn't go well with the rich Tonkotsu base. Also I thought that a little bit thicker noodle would be better with the rich soup than skinny noodle.
There was very delicious roasted pork. And I felt the amount of the noodle was more than he other places. It would be great for young men who want to eat a lot.
I usually drink all soup when I go to eat ramen, but I couldn't finish the soup at this restaurant because there was pork fat accumulated and rye bottom of the bowl. It was too oily to drink.
Although it differs from the Tonkotsu ramen from Hakata city in Fukuoka, it is a delicious ramen restaurant for young people who want to eat a lot.
Author's score・・・89points!!
Details
Shop name
Butanchu
Location
〒606-8113
42, Higashisuginomiya-cho, Ichijyoji, Sakyo-ku, Kyoto

Access
・Get off at Ichijyoji Station on the Eizan Electric Railway and walk 3 minutes.
・Short walk from Ichijoji Seijocho or Ichijoji Kitadaimaru-cho bus stop on City Bus No. 31.
・Bicycle parking space available, approximately 5 spaces
Business Hours
11:30~14:30
18:00~23:30(Sunday ~22:00)
Regular Holyday
None
Official Site
http://www.menyanakamaru.com/shop/itijyouji.html