Smoked sweets? by Yamashina
Posted date:2022-08-18
Author:海野さざなみ(Umino Sazanami) Transrator:ポンタ(Ponta)
Category:
Kyoto sweets
Thank you for your hard work!
This is Umino.
We are now in the Obon season, and some of you may be on vacation.
I was also thinking of going somewhere since I have a 4-day weekend from the 13th, but since Corona is now going around again, I had no choice but to stay home and relax (sorry … I lied … I really wasn't going anywhere, regardless of Corona).
Well, here's a sudden confession, but actually I, Umino like smoked food! (What? You don't care?)
I originally loved "iburigakko", smoked Sawan herring, and from there I became interested in various smoked foods.
One day, while doing some research on the Internet, I came across information about a store selling "smoked sweets" in Yamashina, Kyoto.
The name of the shop is "smoked food market."
Sounds delicious … let's go buy some!
So here I am, in Yamashina!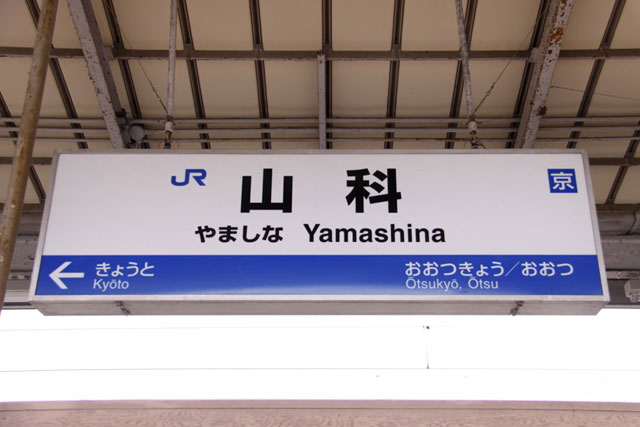 The closest subway station to the shop is Higashino Station on the Tozai Line (about a 5-minute walk from the station), but I skimped on subway fare and walked there from Yamashina Station (well, it was a lot of work!).
After a 20-minute walk from Yamashina Station (well, it wasn't easy!), I finally arrived at my target shop "smoked market".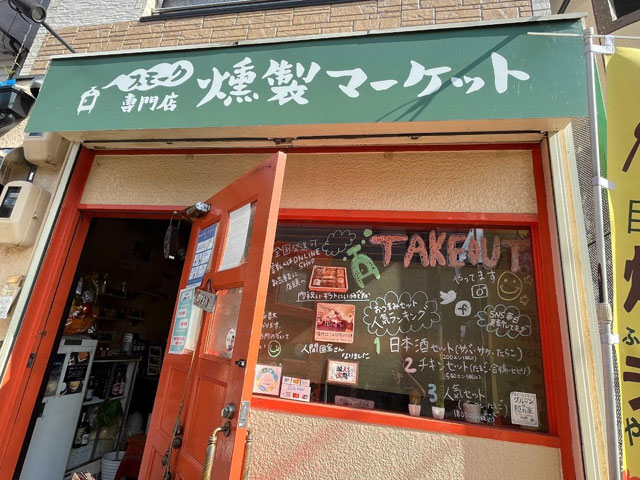 This store is usually operated as a restaurant that serves smoked dishes and sells smoked snacks and other items in a corner of the restaurant.
I bought "smoked cheese tarts" here which I was most curious about from the website (Sorry, I forgot the price).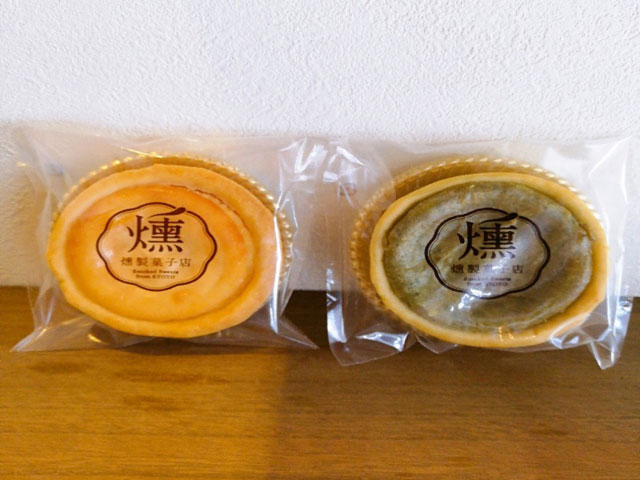 Left side. On the right: "smoked green tea cheese tart."
Then I walked back to Yamashina station again (oh no … that's enough!).
I had it as dessert after dinner that night and it was very delicious with a strong smoky aroma!
The store actually has an online store, so you don't have to go to the store to purchase the product (perfect in this day and age!).
If you are interested, why don't you buy one?
Umino is planning to go back to buy some more sometime (on a 20-minute walk from Yamashina station again!).
Thank you for reading it to the end. See you next time!
Author

海野さざなみ(Umino Sazanami)
A "Awamijin" (Shiga Prefecture resident) suddenly appeared on the "Kyoto People's Blog.
He is a man in his 30s with a shaved head and glasses. His hobbies include reading, creative writing (novels), and cooking.