These days, you can find Japanese confections in supermarkets, etc., and these too are sold in the Kanto and Kansai regions under the same name, but with completely different appearances. I will introduce some representatives a little.
Sakura mochi
Sakura mochi in Kansai region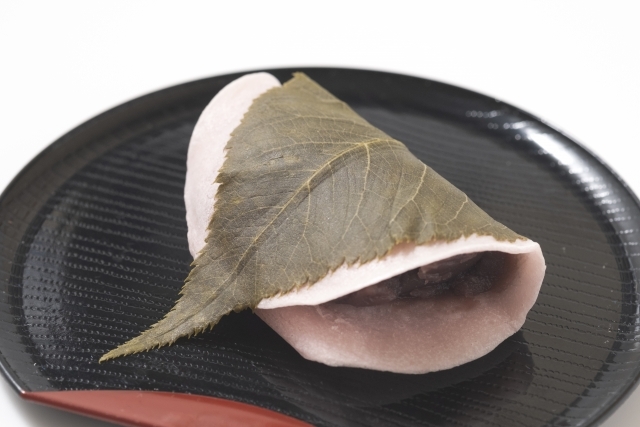 Sakura mochi in Kanto region
The Kansai region's Sakura mochi is also called "Domyoji" because it is made by wrapping sweet bean paste in a mixture of steamed and dried glutinous rice called "domyoji flour" that has been crushed.
On the other hand, Sakura mochi in the Kanto region is made with a flat, baked skin and filled with sweet red bean paste and it is sometimes called "Chomeiji" because the store originated in front of the gate of a temple called Chomeiji.
adsense2
Tukimi dango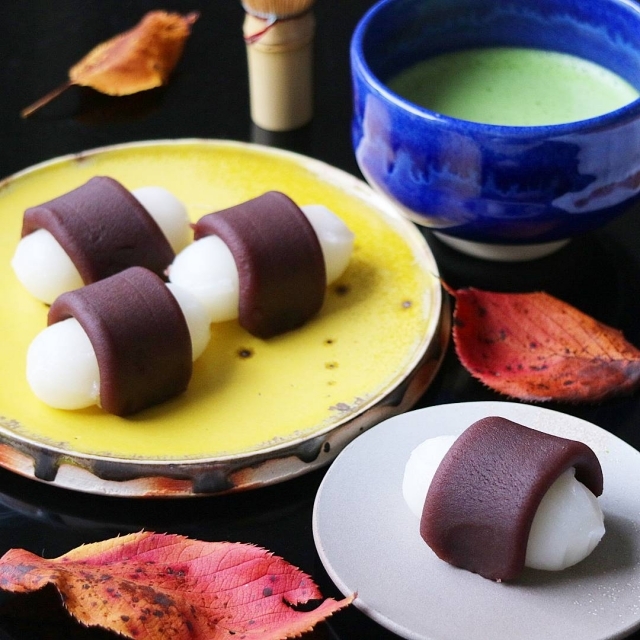 Tukimi dango in Kansai region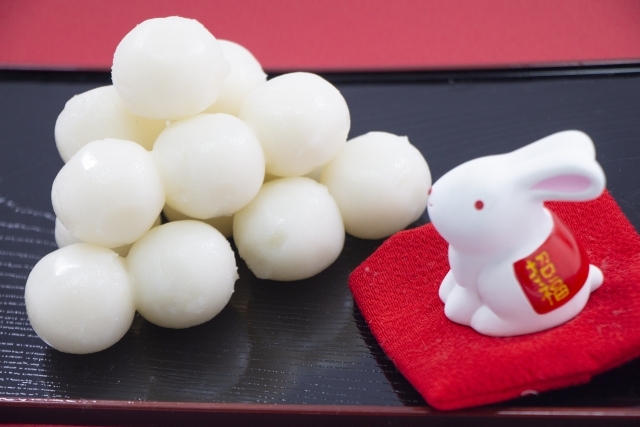 Tkimi dango in Kanto region
In fact, the round dumplings stacked in a pyramid shape often seen on TV and in cartoons are not common around Kyoto.
In the Kansai region, dumplings made long and thin are often wrapped around with koshi-an "sweet red bean paste) and steamed with the skin still on to imitate the appearance of a baby sweet potato.
Minazuki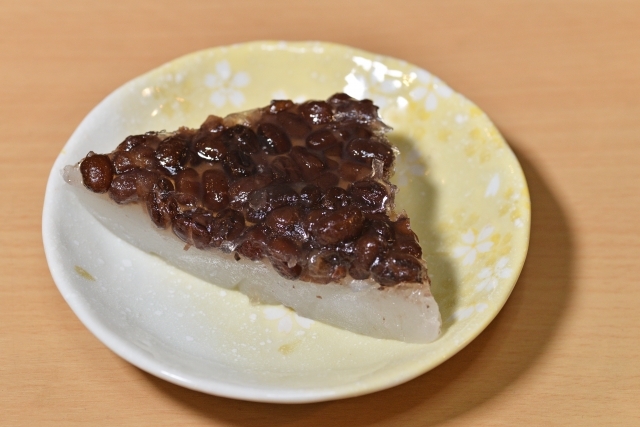 Minazuki is a Japanese confectionery that originated in Kyoto City and is closest to the current season. It is made of white Uiro (rice cake) topped with sweetened azuki beans and cut into triangles and in Kyoto, there is a custom of eating Minazuki on June 30, the day of "Natukoshi no purification" to pray for good health for the remaining half of the year.
Although recently, Minazuki is not only made with white Uiro, but also with green tea flavored Uiro, the translucent appearance gives a cool impression when seen while shopping in hot weather.
It is often said that young people are becoming less interested in Japanese confectioneries, but don't you think it is fun to enjoy eating Japanese confectioneries while paying attention to its origin and regional differences?
Author

如月(Kisaragi)
A native of Nishijin, Kyoto. Kitano Tenmangu Shrine, Seimei Shrine, and the Kyoto Imperial Palace are places I have been familiar with since childhood.
However, since none of my relatives grew up in Kyoto except my father and sister, I speak Kansai dialect but can hardly speak Kyoto dialect... (My grandparents are from Kagawa and my mother is from Kobe)