Hello! I am Momonga.
My first posting in "Kyoto people's blogs". It makes me nervous.
In such a case, returning to initial resolution, I'd like to introduce the place I, Momonga would go in my childhood. It is in front of the national museum a little walk to the east from Keihan Shichijo.
Keihan used to run on the ground when I was in a childhood…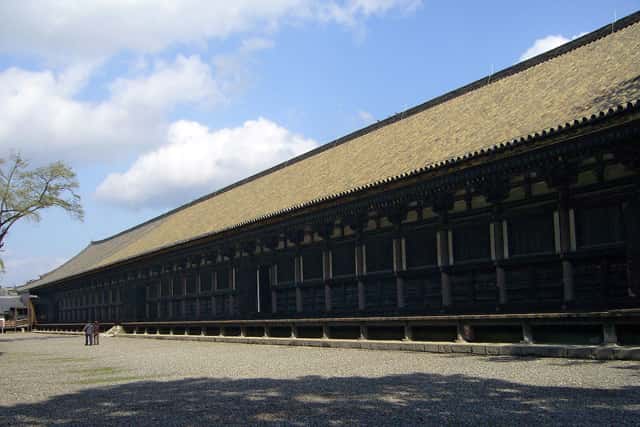 Cited from Wikipedia.
adsense2
Saying of Sanjusangendo, it is the place when "toshiya" was took place.
Telling where people shot their bows, here is a corridor.
To tell about the corridor, there are the "floor" part for walking and the "roof" for taking shelter from the rain.
The harsh rules of "toshiya" the length between this floor and roof is about 120 meters. Not hitting the roof (Because people want to earn distance, the arrow hits the roof if they shoot a little upwards) and not falling the floor (the arrow fall on the ground if they try to avoid their arrows from hitting the roof) they must shoot their bow.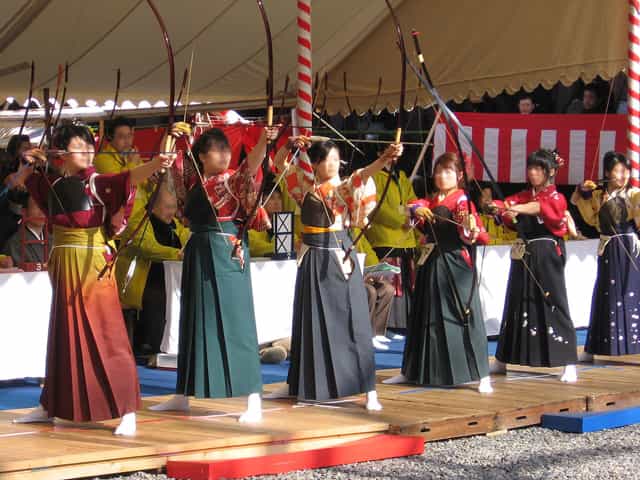 Cited from Wikipedia.
adsense2
The boy, Momonga who had fun of going to Kyoto Municipal Science Center for Youth thought "well, I must shoot a fast initial velocity arrow with superhuman strength…"
"I will write about Kyoto Municipal Science Center for Youth in other time."
And, it is said that people vied "the number of arrows that passed while shooting whole night."
It needs not only superhuman strength but also endurance…
It is the second harsh rule of it.
If you earn a distance the arrow hits the roof and if you avoid that it doesn't pass…
It is difficulty and it's the life.
When I asked my grandfather who brought me there "how could I pass the arrow…"
He told me that "it is called Anbai."
Anbai means good condition.
It is not contest of strength nor a contest of wits.
It was the place that told me such a world view.
To be continued…
Author

ももんが(Momonga)
I am an old man who likes movies (mainly foreign movies...) and music (mainly 70'Rock...) I am good at breaking (and sometimes fixing...) computers.