Welcoming Ceremony First Half: The Rite of Kokuraku-ojou – A New Departure –
Posted date:2021-02-26
Author:じゅうべい(Jubei) Transrator:ポンタ(Ponta)
Category:
Buddhist Stories
This is a story in one era, in one country and in one city.
"Well, everybody, now is the time to send the dead to Sukhavati Jodo so that the dead can mark the time of eternity under the Amida Buddha."
The pick-up ceremony was being conducted gorgeously at that temple today.
Although I know the day would come and want to be with more, if possible, the day has come. But I won't cry. I won't shed tears of sadness. Because this is the ritual to celebrate new departure between you and me. No, it's not only me. Because it is the ritual for new departure and the ritual of pleasure for all those involved with you. So, I don't want to shed tears full of sorrow. I want to send you with pleasure. And I want to welcome you with pleasure.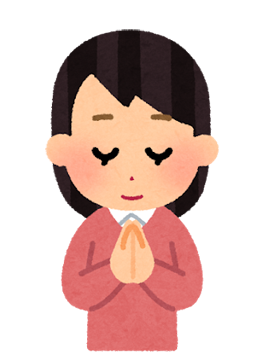 You are in front of us becoming a "Mikage" and praising a big smile in this temple illuminated by golden lights. There is a white casket right in front of us, but I can believe that you are just there. I'm sure you are both in "Mikage" and in the casket.
I wonder you are looking at us here now. Many people are gathering here for you. Many people are lending their power in order to send and welcome you.
Thank you for your hard work, we'll emancipate you from the living world first. There have been many things you feel as distress and sorrow. However, even it is you didn't give up. You have never given up until the last end. You have stood up at any time and survived your now. Don't worry, such you would be welcomed by Amida Buddha. Well, let's entrust yourself slowly to Amida Buddha now. We'll send you to.
adsense2
Mr. Amida, please lead this person to the eternal paradise Jodo. Namu Amida Butstu, we all trust you and entrust ourselves to you.
With every word and every law world that the monk honors Amida Nembutsu, people who gathered there repeats the same Nembutsu.
Like "Namu Jigokuhoukai Amidabutsu" "Namu Jigokuhoukai Amidabutsu" …
Namu Gakihoukai Amidabutsu. Namu Chikushohoukai Amidabutsu.
Namu Ashurahoukai Amidabutsu. Namu Jinhoukai Amidabutsu. Namu Tenhoukai Amida butsu. Namu Shomonhoukai Amidabutsu. Namu Enkakuhoukai Amidabutsu. Namu Bosatsuhoukai Amidabutsu.
"Namu Butpoukai Amidabutsu", "Namu Butpoukai Amidabutsu."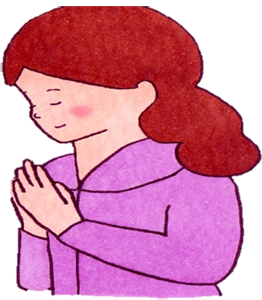 Well, can you also hear this? The voice that everyone who longs for you praise the Nembutsu in order to send you to. Can you hear those voices that echo in the hall as a magnificent healing music? This Nembutsu is the words that will certainly lead you to paradise. Don't worry if you fall to the hell. Because Amida Buddha who are already waiting there extends their hands to you and embrace you with great mercy. No matter what kind of lost world you are reborn afterlife, the Amida Buddha will be waiting there and certainly will lead you to the paradise at once. Ten Realms Amida Nembutsu has such a thankful merit.
In response to our praise of the Nembutsu prayer, Amida Buddha would come to welcome you from the paradise. Amida Buddha is the Buddha who swear to save us. So, he or she welcome you to the paradise equally without away anyone. Well, the time has come finally.
adsense2
Oh, please look at it.
Amida Buddha who leads the Bodhisattva come and welcome you from western Jodo just now.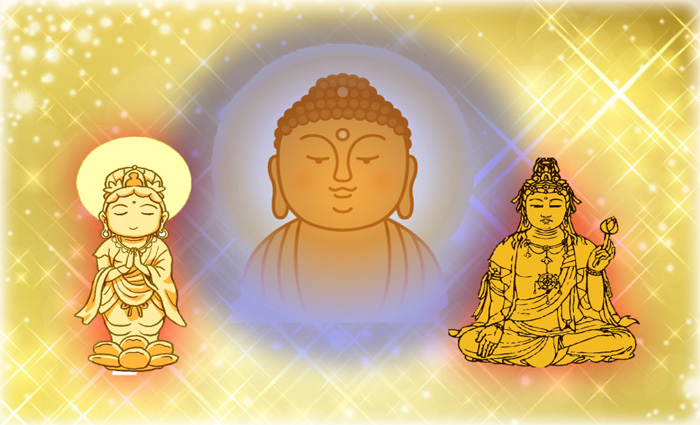 Oh, Amida Buddha, Kannon Bodhisattva, Mahasthamaprapata, after all you came. Thank you. Please give this person eternal salvation.
Oh, Amida Buddha shining in gold is in front of us just now. He is here from the western paradise with Kannnon Bodhisattva and Mahasthamaprapata next to him plus Twenty-five Bodhisattva. With a subtle orchestra played with a voice of joy in the hall, it magnificently admires Amitabha's arrival. Inside the hall is the paradise Jodo itself just now.
Oh, how appreciative it is. What a magnificent scene it is.
Oh, Namu Amida Butsu.
Amida Buddha has a swear to save everyone who gets lost. Therefore, it appears in front of us astonishingly giving off a great light with many Bodhisattvas and hundreds of thousands of holy monks. At that time, Guanyin Bodhisattva with a great mercy extends its hands of Hyakufuku solemn appears in front of the dead dedicating the treasure stand. Mahasthamaprapta with wisdom that crushes the worldly desires that are the source of suffering praises and gives hands at the same time and makes you be in contact with paradise with countless saints.
adsense2
Well, you will be reborn from now on. You spend the time of eternity in paradise with Amida Buddha changing you from the dead to a Buddha, a new living person.
Now, I am staring you. I am staring for a long time that you in the casket is led by Kannon and placed on the platform of the treasure lotus and is leaving to paradise.
And now, your life will engrave the time of eternity in paradise taken in the unlimited Amida's light Death, that is not what you should be afraid of or what means the end of life.
It is the time to depart to the world of paradise welcomed by Amida Holy People.
So, today is the day of your departure to the new life.
Congratulations, truly congratulations.
After that, please entrust slowly your life, your own power for living to Amida Buddha.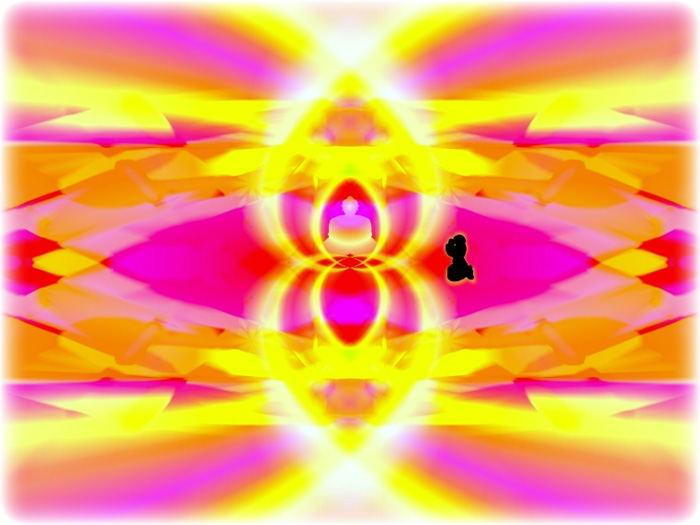 Continues to pick-up ritual second half "return symbiotic ceremony-Let's live together tomorrow after that.
Author

じゅうべい(Jubei)
Hello everyone. I am Jubei, an earthling whose energy does not stop today. What I like is playing (manga, movies, music (J-Rock, etc.) and visiting cafes). Thank you for your understanding.