About Eikando Temple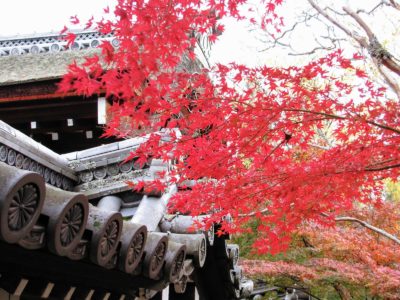 If you want to see the autumnal leaves in Kyoto, the Eikando Temple is famous for the autumnal leaves as it is said that Eikando Temple is recommended. Of course the best time to see here will be in late autumn when leaves color from mid November to late November. Lots of visitors comes in the autumnal leaves season, and the surroundings are very busy.
As a tourist route, it is recommended that you visit the Eikando Temple by way of philosophy and enjoy the foliage, walk south and stroll through the Nanzen Temple. The Eikando Temple is also my favorite spot for the autumn foliage shoot. In addition, because the color of the autumnal leaves is influenced by the weather, there are years when it is beautiful, and years when it is not very beautiful. It will not fail when going after confirming the color of the autumnal leaves by the news etc.
Eikando Temple is formally named Zenrin Temple, and it is a temple of Jodo Nishiyama Zenrin Temple sect head. The history of Eikando Temple is Shinsho who is the first disciple of Kobotaishi and aspired to build a practice dojo in Kyoto, and erected a temple with a Gochinyorai as its principal.Zenrin Temple became a certified temple in Jogan 5 years (863). In the principal image, there is a returning Amitabha with a face turned left.
adsense2
Eikando Temple photos
▼Press any thumbnail, and you can see the photo gallery.
▼Tap any thumbnail, and you can see the photo gallery.
Photographer: Taisuke Yamada
Details
Location
〒606-8445
48 Eikando-cho, Sakyo-ku, Kyoto-shi, Kyoto

Telephone
TEL 075-761-0007
FAX 075-771-4243
Entrance fee

Adults 600 yen, Elementary, junior high and high school students 400 yen

※Temple Treasure on display
Adults 1,000 yen, Elementary, junior high and high school students 400 yen

Usual viewing season
Red leaves
Mid November – Early December
※illuminated (with lights)
Access

Subway Tozai line
Get off at "Keage" station and walk about 15 minutes.

City bus
Take line 5, get off at "Nanzenji/Eikando-michi" bus stop, and walk about 3 minutes.
Route 32, 100, 93, 203, 204 "Higashitennocho" stop, 8-minute walk.

Parking lot
For 9 buses
20 units for your own car
No parking for private cars during the exhibition of temple treasures.
Okazaki Park Parking
Site URL
http://www.eikando.or.jp/English/index_eng.html
Recommended places to visit in conjunction with

Nanzen Temple is the head temple of the Rinzai Nanzen sect. In 1291, Kameyamahouou founded Nanzen temple greeted Mukanfumonzenshi (Daimyokokushi).

Ginkaku temple is formally called Higashiyamajisho Temple and is a temple of the Rinzai Shokoku Temple sect. In 1490 in the Muromachi period, it was erected as Jisho temple, to mourn the reclining Bodhi of Ashikaga Yoshimasa, who died in January of that year.

Konkaikomyo-ji Temple is a temple of the Jodo in Kurodani-cho, Sakyo-ku, Kyoto. The principal Buddha is Amida. The common name is called Kurodani-san. It is one of seven Daihonzan of Jodo who boasts the formality which is lined with Chionin.