Gourmet report
I went to "Tsurukame Kitaoji" near the Kitaoji bus terminal. Tsurukame ought to be in Ichijoji too.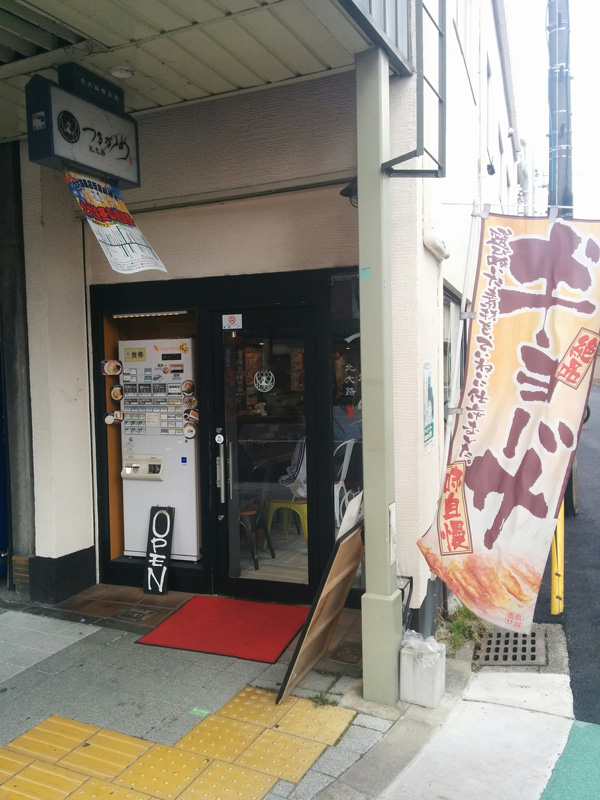 I bought a meal ticket at a ticket machine in front of the store. I chose the most orthodox large noodle ramen of seafood and soy sauce ramen. You can choose the noodles in small (100g), medium (150g) and large (200g) for the same price (¥770). When you choose a small, the boiled egg with taste comes.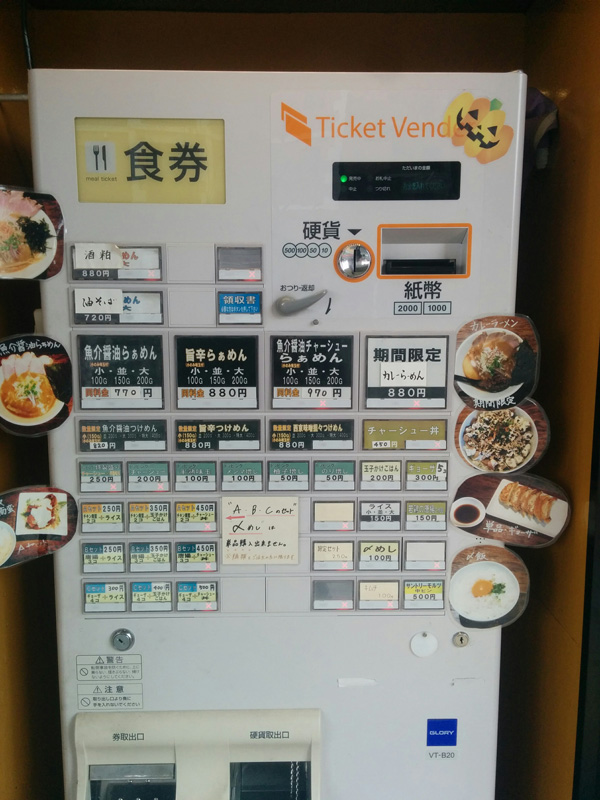 The restaurant was only counter seats and there were about ten seats. There are a lot of male customers because the shop is a ramen shop, but young female guests are a tidbit too.
After waiting for a while, "seafood soy sauce ramen (large noodle)" has been carried.
adsense2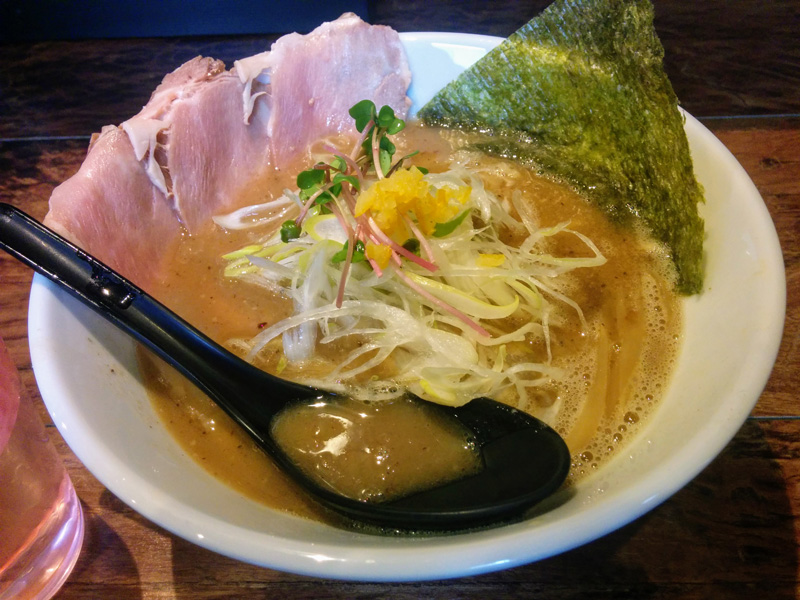 It has three slices of roasted pork, radish sprouts, white onion slices, chopped citron, and a roasted seaweed. I ate immediately. The noodles are straight noodles, and it feels like thin udon. The soup tasted like the pork bone soy sauce plus seafood. It is reminiscent of the taste of seafood-based Tsukemen as a taste.
The noodle large 200g is not too much as a man, and it feels a little unsatisfactory though it ate off. If I ordered the rice (100 yen) and ate the rest of the soup, I was able to get a full stomach.
As a local people in Kyoto, the ramen of the pork bone soy sauce soup that I used to eat comes nicely. It was a taste of stability.
Author's score・・・85points!!
Details
Shop name
Tsurukame Kitaoji
Location
〒603-8132
49-2 Koyama Shimo-Uchigawara-cho, Kita-ku, Kyoto-shi, Kyoto

Access
・5 minutes walk from Kitaoji Subway Station
・2 min. walk from Karasuma Kitaoji bus stop by city bus
・No parking lot
Business Hours
11:30~15:00
17:30~23:00
Regular Holyday
None
Twitter
https://twitter.com/y0qena01q1rfpjs