Gourmet Report
I have been getting a little bored with the typical Kyoto ramen recently, so I wanted to eat miso ramen of Hokkaido, and I went to the Kyoto Station building's Kyoto-noodle alley. The name of the shop is "Shirakaba-sanso".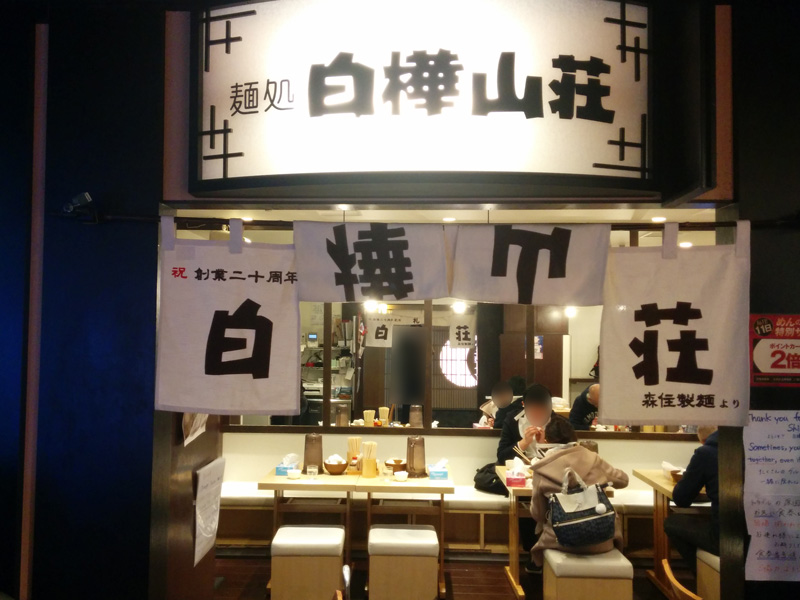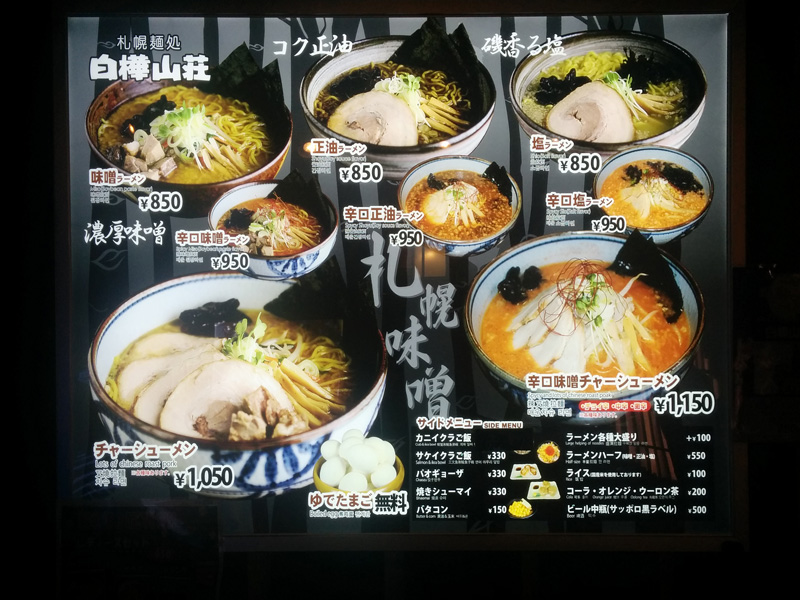 It was around 12:10 that I arrived at the store. Waiting in front of the shop was about five or six people. Because there were many foreigners in the place, the clerk was speaking a foreign language while serving customers. After a while I entered the store. I was guided to the counter seat. This time I ordered a standard miso ramen (¥850).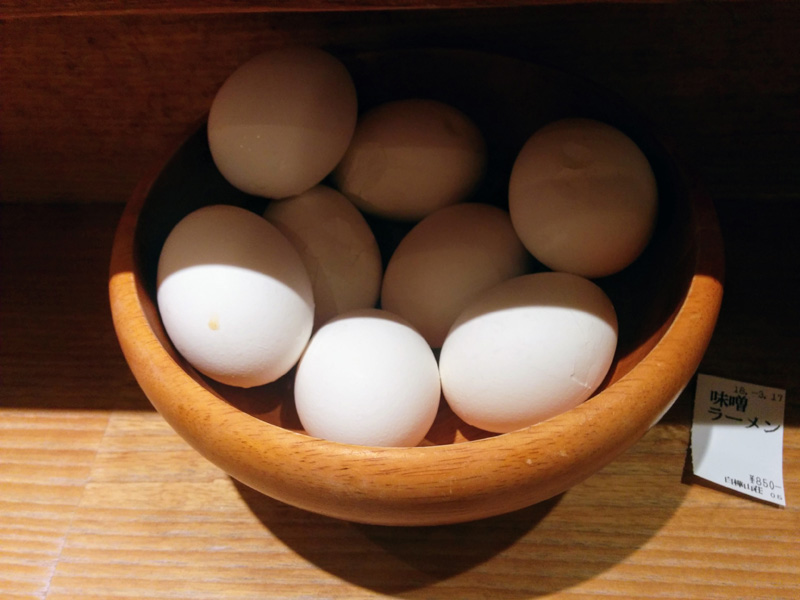 According to the Clerk's Guide, the pile of boiled eggs on the desk was a free service. So I started to eat immediately. The shells of the boiled egg are peel easily. Only the yolk is melts and delicious egg. Because I was hungry, I ate three.
After a while, ramen was carried.
adsense2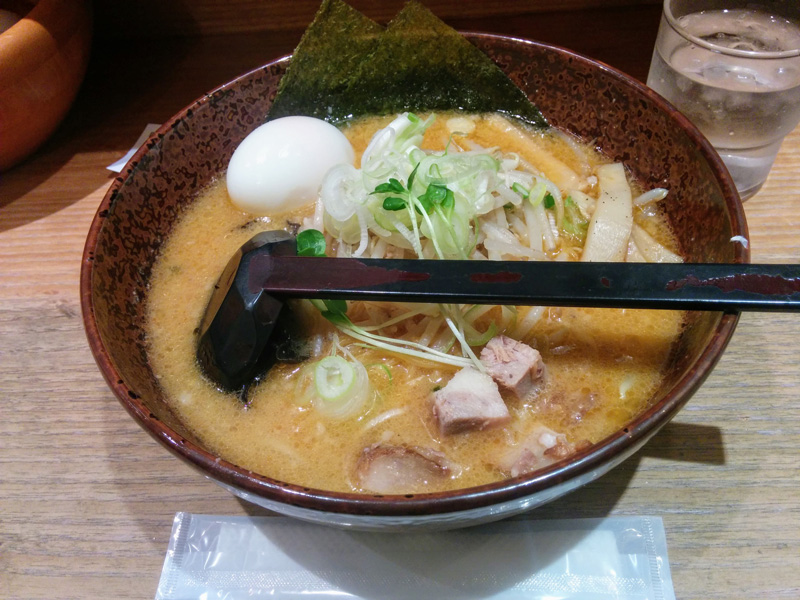 Since I have never been to Hokkaido, I had never eaten authentic miso ramen, but it was the ramen in this photo. The soup is a little spicy miso flavor. The noodles were thick curled noodles and the impression that they were boiled a little hard. Curled noodles with a thick soup is delicious! I ate a lot.
There were the ground sesame, a little pepper, and grated garlic on the counter. But I did not use them at this time because the condition of the stomach was not good. I want to enjoy various toppings from next time.
The roast pork cut into cubes is also good taste, and it is perfect compatibility with ramen! I also put boiled egg and ate the ramen. And, it is interesting that the fungus is contained though it hides in the noodle spoon. Also, as the bowl looks like a large size, I felt a lot of the amount of ramen itself. I've got a stomach full!
In my case, because I was accustomed to the taste of the animal system such as pig back fat and pig bone always, I felt that miso soup was a little unreliable, but I thought that it is delicious miso ramen shop and good overall service shop. (Other kinds of ramen are also available.)
Author's score・・・91points!!
Details
Shop name
Shirakaba-sanso
Location
〒600-8216
901 Higashishiokoji-cho, Shimogyo-ku, Kyoto-shi, Kyoto, Japan Kyoto Station Building 10F Kyoto Ramen Koji

Access
Take the elevator in Isetan, Kyoto Station to the 10th floor.
Business Hours
11:20~22:00(Last Order 21:30)
Regular Holyday
None
Site URL
https://www.kyoto-ramen-koji.com/shop/index.html