Gourmet report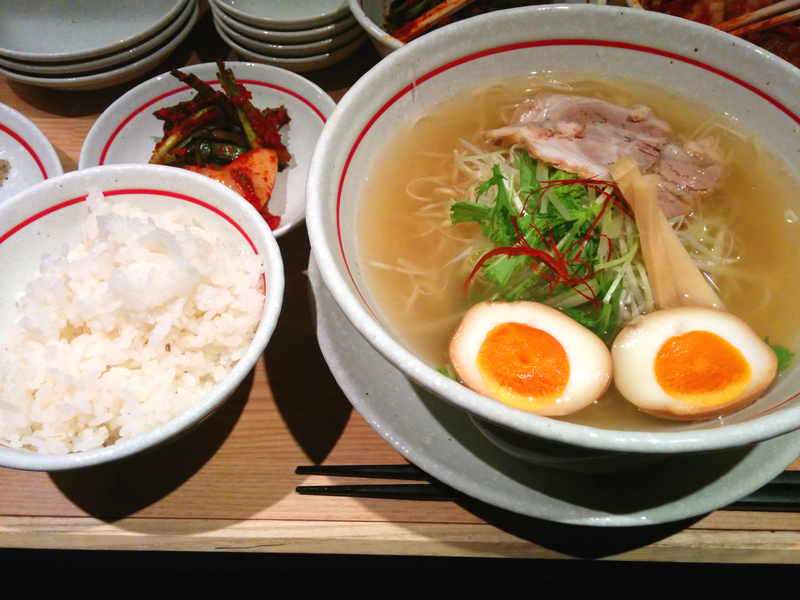 adsense2
I got paid yesterday, so I went to a ramen shop where I could eat out a little. The name of the shop is "Shiomiya Tonton". The main menu is salt ramen and soy sauce ramen. As the name of the shop, I thought that salt ramen is for sale, I ordered boiled egg salt ramen and rice(regular size).
I did not order it this time, but this ramen shop adds 50 yen with 1.5 noodles, and it adds 100 yen with 2 noodles, so big eater would be nice to ask for this. On the other hand, it is not recommended because the price is high, and the side menu is 300 yen of the gyoza and the fried chicken 500 yen.
There were a lot of clerks and a fat uncle who was the president in a beautiful shop. On the table are all-you-can-eat kimchi of stab leek, and kimchi of Chinese cabbage. I come out the guts of poor people in such a place, I took this spicy kimchi to versatile, I put it into the salt ramen to eat. The taste of the soup became destroy because I put spicy kimchi in the gentle salty of a sticking salt ramen, and I regretted it. It was better to limit the kimchi here as a accompany of rice.
The taste of ramen is certainly delicious because it is sticking to the origin of ingredients. The salt soup tastes close to Sugakiya ramen. The meat of the roast pork seems to be using a pretty good part, and it is delicious with soft and fat. The boiled egg tasted well and was delicious.
At this time, we had a discount coupon of 20%, so it fits within 1,000 yen per person, but I thought that it was a little hard to go to eat ramen with the family normally and to pay more than 1,000 yen per person. The ramen is delicious but the cost performance is subtle.
Thank you for the delicious meal. I will try the soy sauce ramen next time.
Author's score・・・82points!!
Details
Shop name
Shiomi-ya Tonton
Location
〒606-0863
28-9, Shimogamo-Higashi-Honmachi, Sakyo-ku, Kyoto-shi, Kyoto

Access
・Exit at Shimogamo-Higashi-Honmachi stop on the city bus or Kyoto Bus.
・900m south from Matsugasaki Subway Station (approx. 12 min. walk)
・The garage has 5 units without charge.
Business Hours
Weekday 11:00~14:30/17:30~22:30
Saturdays, Sundays, and holidays 11:00~22:30
(※Entry until 10:30 p.m. each day)
Regular Holyday
Thursday
Official Site
https://www.403tonton.com/