I went to the "Ramen Tengu" that I had long wanted to go on Sunday. As I had heard that it was a famous ramen shop and I was concerned about seat availability, I arrived there before it was opened and waited there.
I was the first-customer for the day for this reason. It became 11:30 a.m as I was absent-minded and I entered the shop. When I entered the shop, there were counter seats ( approximately ten seats), three table seats, and three Japanese-style tables.
I was at a loss what to order for the first-time Ramen Tengu. Today was a special day, so
I ordered medium-sized Char Sue Ramen (900 yen) and shaomai (350yen).
(The picture is not the item I ordered because I took it the other day.)
Leeks were separately on the Japanese colander made of bamboo, which made me
Very happy who likes leeks very much.
adsense2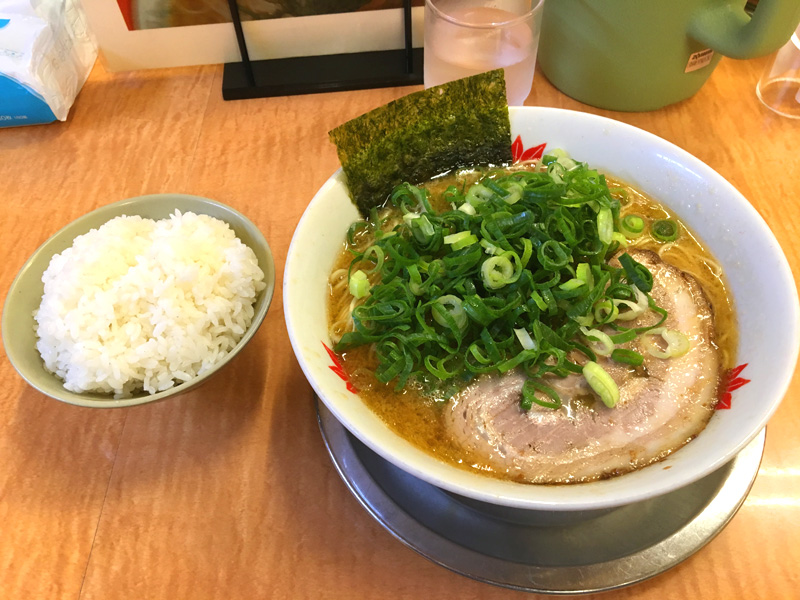 When the ramen was carried to me and I saw it, there were Menma and three slices of thick Char Siu, with relatively thin noodles.The soup was well matched with pork bones and bird soup.
When I saw it at first I was worried whether I could eat it as it was rich taste. When I ate it, I found that it had light taste and noodles and soup were combined greatly and that it was very delicious with the taste that I had never experienced before , which gave me very happy time.
The thick Char Sie was quite delicious as its taste was really strong. In regard with Shaomai( a set of four), I devided the shaomai halfly with my acquaintance and each ate
two Shaomai. The feeling was very soft and when biten it burst the meat juice in my mouth.
Because I didn't order only these this time and I heard from my friend later that we can eat white rice without limitation if we pay 150yen I thought I would like to go to there as much as I want to eat other ramen and other menus next time.
Author's Score・・・88points!!
Details
Shop name
Ramen Tengu Tokiwa shop
Location
〒616-8229
1, Tokiwa Kitaura-cho, Ukyo-ku, Kyoto, Japan
Access
Get off at Tokiwa Station on the Keifuku Electric Railway (Randen) Kitano Line and walk east for 3 minutes.
Take Kyoto City Bus No. 75, 91, or 93, get off at "Tokiwa/Sagano High School Mae" and walk 2 minutes to the east.
Business Hours
11:30~24:00
Regular holiday
None
Site URL
http://www.ramen-tengu.com/