Gourmet report
Ramen Konjiki main shop at Karasuma Imadegawa intersection. I went to search for the rich ramen of my favorite. There seems to be no parking space, but since the subway Karasuma Line station is near, it is easy place to go for me.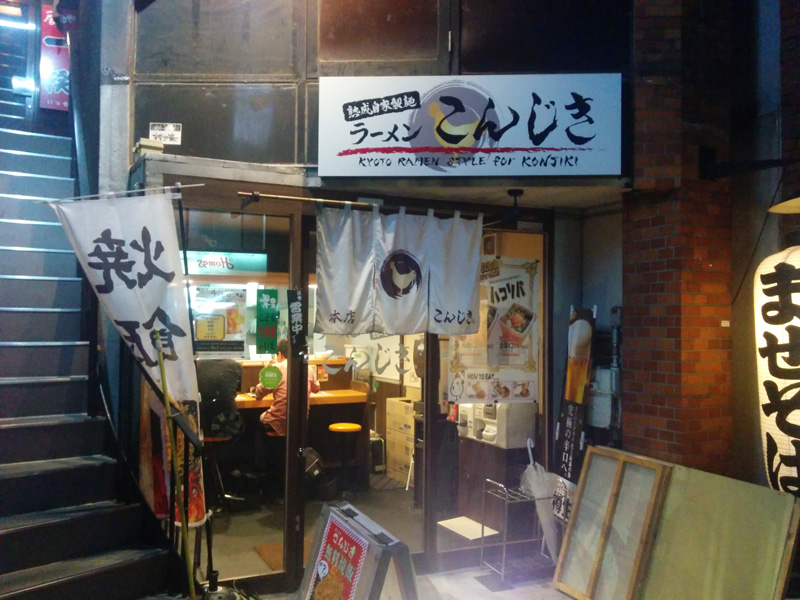 First of all, meal ticket, I was wondering whether the chicken white soy sauce ramen or the chicken white salt ramen, in the article of a certain meal report site because there were a lot of people who ate the soy sauce ramen, I purchased a ticket of soy source chicken white soup ramen (750 yen). I purchased a white rice that I could choose a small, average, large for 50 yen together. (This time I ordered average.)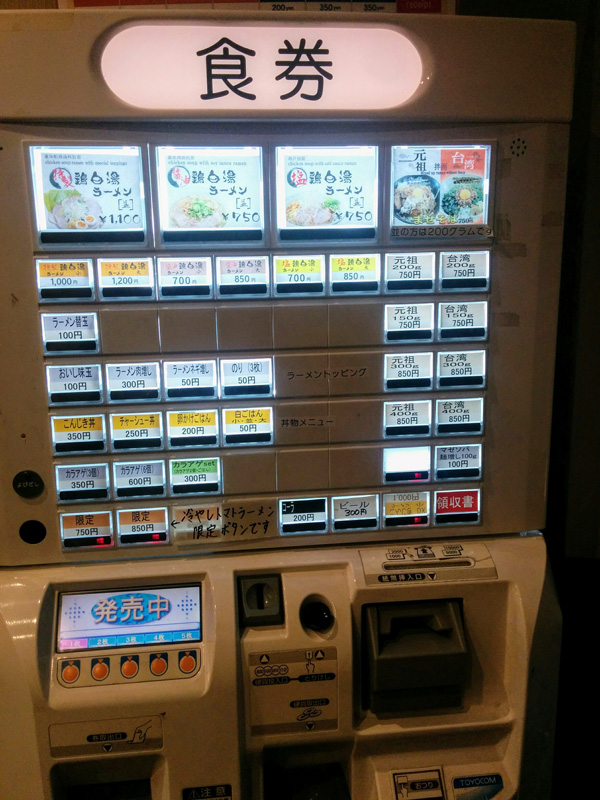 There are about 20 counter seats in the restaurant. There is no table seat. It was Friday night but it was relatively vacant. After a while, ramen was brought in. This is a picture.
adsense2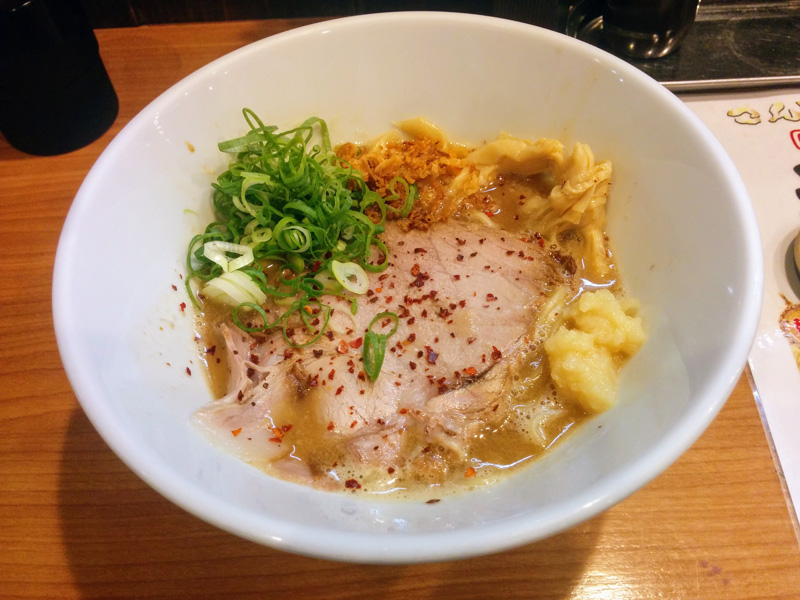 The amount of soup is small, and the ramen looks small. Here I put the grated garlic immediately. Garlic goes well with rich ramen. And I started to eat immediately.
First of all, sliced roast pork is big and is quite delicious. Volume is also a good feeling. And Menma is Pike Menma. It is softer and tastes deeper than ordinary menma. Nice. The soup is rich like the one of Tenkaippin. However, it feels a little more spicy sauce. It's not exactly the same as Tenkaippin's one. The noodles were light straight noodles made of homemade noodles and boiled a little hard. As for my taste, I think that a slightly softer was better.
Because the taste of soup is a little thick, the compatibility with the white rice is excellent. 800 yen with ramen and rice, I think you will enter a conscientious category as a ramen shop of nowadays. Although the amount of ramen looks small in quantity in the photograph, the stomach swelled considerably.
Moreover, the shop of this place seems to be doing the Taiwan Mazesoba, and there were a lot of people who were eating the Mazesoba to tell the truth. I want to eat the Mazesoba next time I come here. And, you can get a free ticket of the side menus in the Smartphone line app (boiled egg, noodles of larger portion, fried chicken), and so when you repeat this shop let's use.
Author's score・・・93points!!
Details
Shop name
Ramen Konjiki Imadegawa Honten
Location
〒602-0033
Rosa Mansion 1F, 319-4 Imadegawa-cho, Kamigyo-ku, Kyoto

Access
・3 minutes walk to the west from Imadegawa Station of Subway Karasuma Line.
・5 minutes walk from Karasuma-Imadegawa bus stop by city bus.
Business Hours
11:00~15:00 (last order 14:30)
18:00~22:30 (last order22:00)
Regular Holyday
None
Official Site
https://ramen-konjiki.com/
Official Twitter
https://twitter.com/konjiki_honten