Gourmet report
Visited November 2017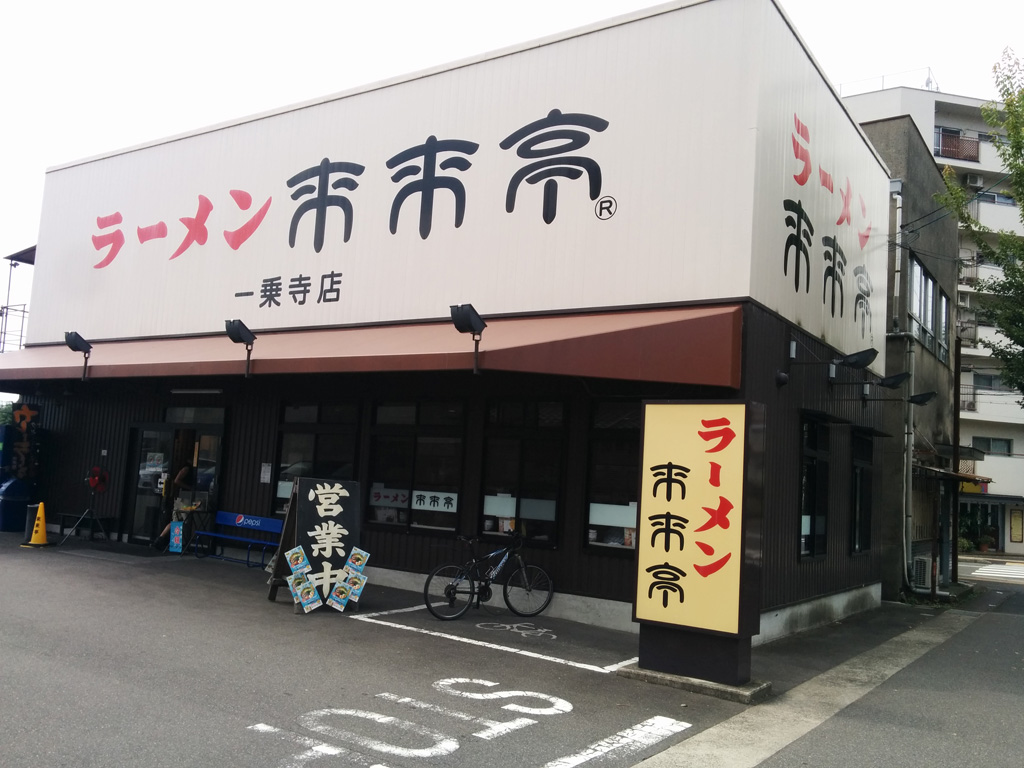 I came to Rairaitei in Ichijoji. The image of Rairaitei is a chain store in Shiga Prefecture, but what about the one in the Ichijoji where is ramen battleground in Kyoto? Rairaitei is unusual as a shop around here, and there is a large parking lot.
adsense2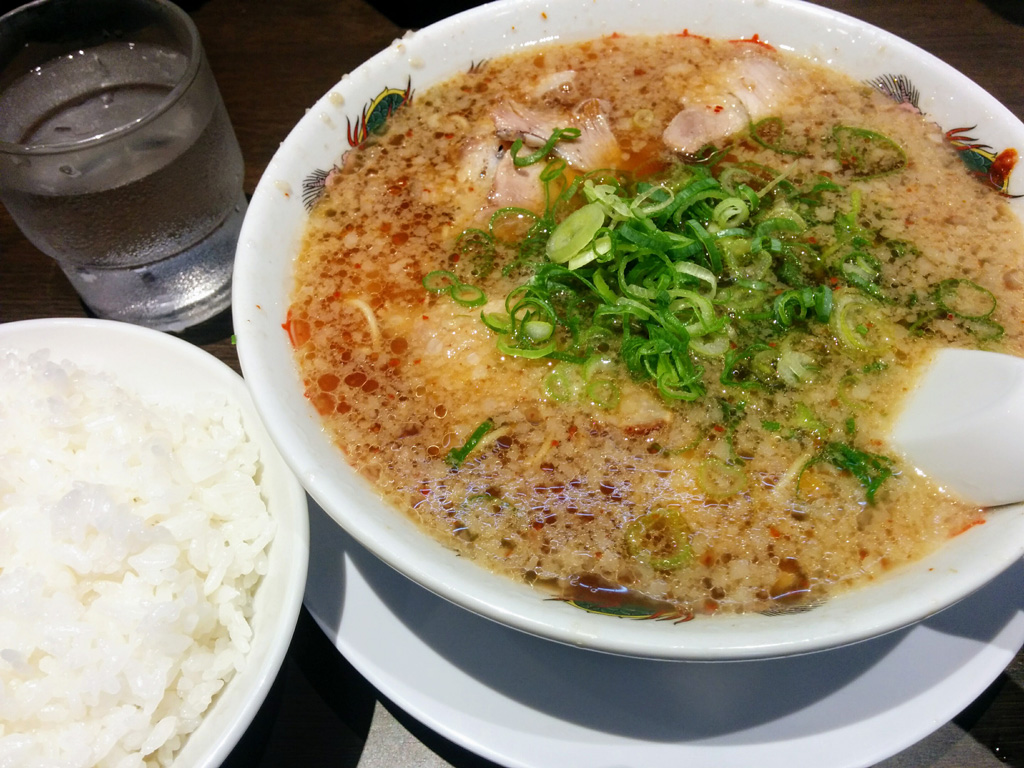 Because I entered in a little early time than the lunchtime, I was able to sit down at once only one seat was vacant. (When I finished eating and left the shop, there were people waiting in line.)
I ordered regular ramen (¥620) and regular rice (¥190).
In the menu, there are boiled egg ramen, rich soup ramen, roast pork ramen, wonton men, salt soup ramen, miso soup ramen, red miso ramen and cold noodles, and there are many kinds of ramen than other ramen shops. The shop is wide and there are many table seats, and it is suitable for you to order your favorite ramen noodles and come with your family.
The essential ramen is the soup of the back oil soy sauce and the noodles are fine straight noodles. As they are doing business around here, it sure tasted refined as a soy sauce ramen. Very delicious! The roast pork was delicious too, but the amount was small. It might be good for you to order a roast pork ramen, because I think that I could order the roast pork ramen by adding 150 yen.
There are many ramen shops with no parking lot in Ichijoji area, so if you come by car and want to eat Ichijoji ramen, I feel like you have no choice but to come to this Rairaitei or Yokozuna. In any case, the advantage of this shop is that there are many kinds of ramen, and the refined ramen which seems to be famous ramen chain shops. I want to come to eat the rich soup ramen at next time.
 
Revisited August 10, 2018
It has been a while since I have been to Rairaitei Ichijyoji branch.
On this day, I ordered Chashu-men based on my last visit. Fried rice with chashu noodles set 990 yen (tax not included).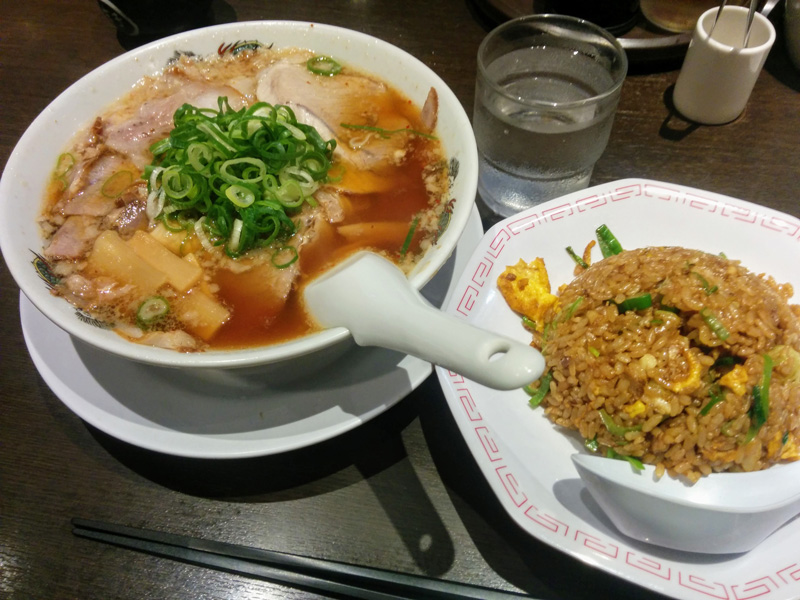 This ramen and fried rice have been transported. The roast pork was not enough for roasted pork noodles. (About 5 thin slices of roasted pork.) Was it a bit of a failure? Soy soup becomes the habit of taste as usual! The delicate straight noodles have a very delicious taste. I was very satisfied.
The fried rice, I think you can see the intensity of the color, was a little soy sauce spicy impression. If you eat with ramen, I feel like the light taste fits better.
But the amount was more solid than it looks, and this set was too much for my stomach.
If you order noodle with larger portion, it will be added only 100 yen and it is reasonably priced. So next time I'm going to order a large soy sauce ramen.
 
Revisited December 1, 2019
On this day for lunch, I went to a restaurant in Ichijyoji to use a free ramen coupon I had received the other day. I was told that the free ticket was valid for miso ramen and kotteri ramen as well as regular shoyu ramen, so I ordered the kottori ramen this time because I like kottori ramen.
Rairai-Tei allows you to specify the amount of green onions, back fat, and noodle hardness, so I ordered it with more green onions and more back fat.
For some reason, rice is expensive at Rairaitei, so if you want a hearty meal, you can add 130 yen to your order and order a large ramen for a good price. (I saw something about free rice on weekdays only during lunch time.)
And here is the ramen that arrived!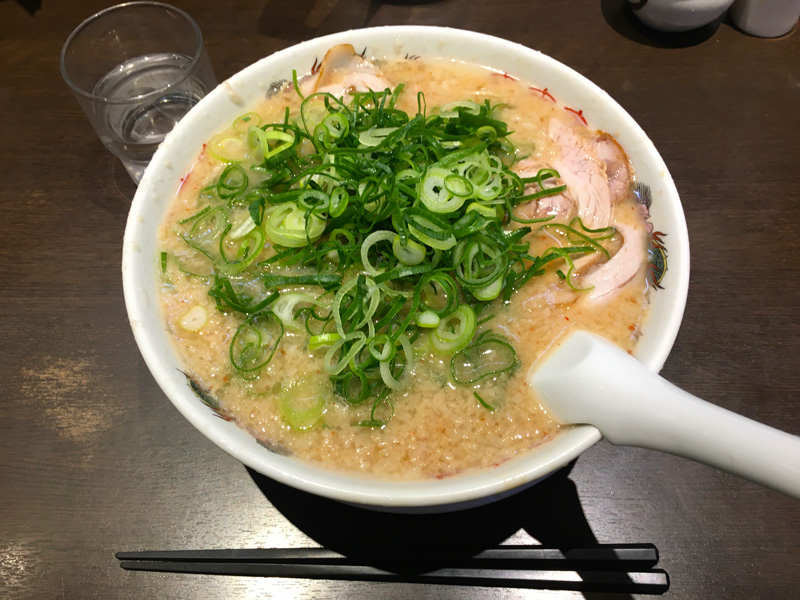 To be honest, I had imagined kotteri ramen to be a soy sauce broth with some back fat added, but the ramen that was served to me was a pork bone-leaning soy sauce with a completely original broth. When I tried it, I found it to be full-bodied and very complete.
The medium thin noodles of this ramen were very tasty in the soup at the beginning of the meal, but in the latter half of the meal, the noodles seemed to stretch a little and lose their texture.
The chashu pork was tender and tasty. But it was thin and the quantity was small.
The ramen large portion was so large that by the end of the meal, I was getting tired of eating it. I think a medium serving would have been enough for my stomach.
This restaurant always serves refined tasting ramen. There is a parking lot and bicycle parking, so if I want to go out for ramen, I feel safe enough to go here anyway.
I'll be back again…thanks for the food!
Author's score・・・94points!!
Details
Shop name
Rairai-Tei Ichijyoji Shop
Location
2-1 Ichijyoji-Tsukidacho, Sakyo-ku, Kyoto-shi, Kyoto

Access
Parking available (15 spaces). Motorcycle and bicycle parking available.
475m south-southeast of Ichijyoji Station on the Eizan Electric Railway line.
Business Hours
11:00~24:00
Regular Holyday
None
Official Site
https://www.rairaitei.co.jp/