Gourmet report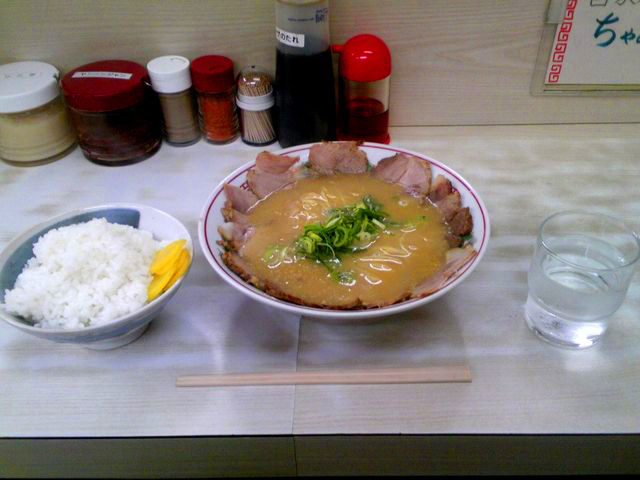 adsense2
On this day, I rode on a moped bike and ran on Shirakawa Street in order to eat ramen for dinner at somewhere. I went to the shop called "Akatsuki" which was said that ramen noodles here are delicious from a colleague at work.
The order was barbecued pork noodles standard size (700 yen) and rice (100 yen). If you add 50 yen for ramen, it is a large size (2-ball noodles), so I think it's a great deal if you asked for a big one. Barbecued pork noodles 700 yen Price is also a sense of cheap.
The ramen that came out is in the photo. It is the Kyoto ramen of chicken pork bone soy sauce. The barbecued pork is thin and small, but there is no way because it is 100 yen additional barbecued pork noodles. As a whole, I am accustomed to eating Kyoto ramen and it was no feature ramen for me, but I thought that it was a very good feeling to be able to eat barbecued pork noodles and rice with 800 yen at this ramen noodle shop.
Author's score・・・81points!!
Details