Oh, oh, the Kitano God of Heaven is sitting there in peace today as well. I think this is possible thanks to the fact that he was worshipped as the "god of learning".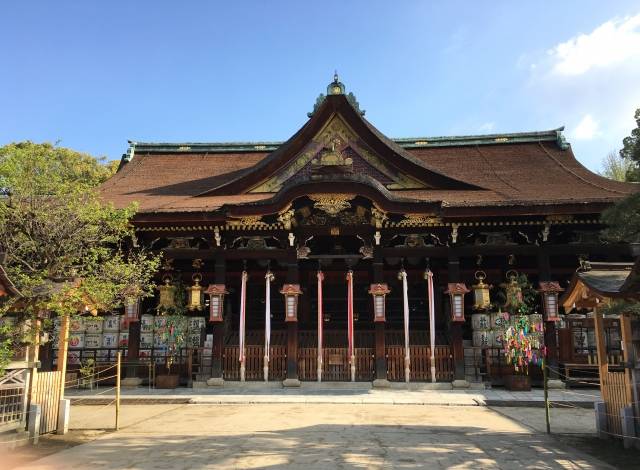 I was carrying my legs to there today as well, appreciating that I am able to spend peaceful days in the capital of Kyoto. This is because I wanted to see Michizane Sugawara (the god of the heaven), who got to be enshrined as "the god of learning" due to excellence during his life and devoted his ability to the Japanese politics.
How many years have passed since then? I was completed got older. Even looked like this, I was in the status to be able to visit the Heian Palace as an aristocrat in the old days. For this reason, I know Lord Michizane well.
When remembering that time, I had my heart sored now too.
Yes. The shrine of Kitano Tenjin was originally built to appease the haunting of Michizane and worship him as a god.
The time was a long time ago from now, lord Michizane Sugawara who used to serve to both Uta and Daigo emperors, demonstrated his talent to the fullest from his young days, and devoted himself to political reforms in Japan.
He was highly respected by both emperors and served as a doctor of literature and Sanuki-no-kami, and even rose to the position of Minister of the Right.
However, there were some people who were not pleased with his success. Michizane, who executed extraordinary talent and was active in politics, was opposed by powerful aristocrats who were deprived of their vested interests, and eventually was accused of treason and exiled to distant Dazaifu with slandering Fujiwara no Tokihira, the Minister of the Left.
How great was his disappointment?
I can no longer measure it.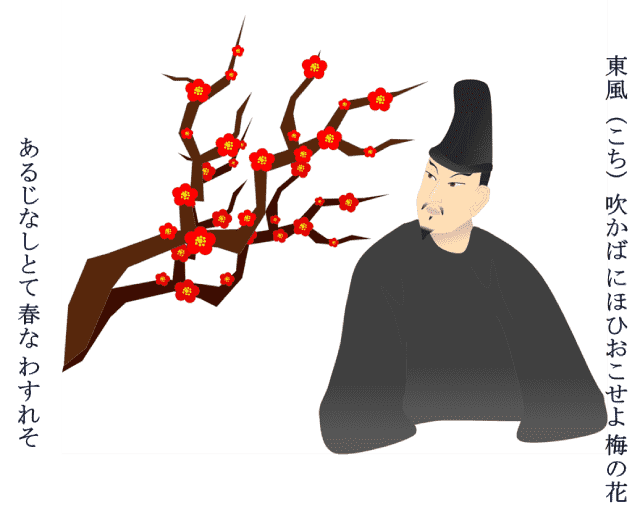 Michizane was left far away from the capital and met his death in Dazaifu with a broken heart.
However, it was just the beginning.
The real tragedy started from here.
adsense2
After Michizane's death, a series of unusual events occurred in the capital of Kyoto. When Tokihira Fujiwara who was a political enemy of Michizane and accused him of a crime that he did not commit fell ill, Michizane, dressed as a blue dragon, is said to have appeared as a vengeful spirit. And after Tokihira's death, his princes did not do well, and the children and grandchildren of Emperor Daigo Emperor, who ordered the exile, died of illness one after another. But those aren't all. Fruthermore, lighting struck the palace, causing many casualties, and finally, Emperor Daigo himself fell ill.
I will leave my regret behind and become the god of thunder, and bury all my political enemies.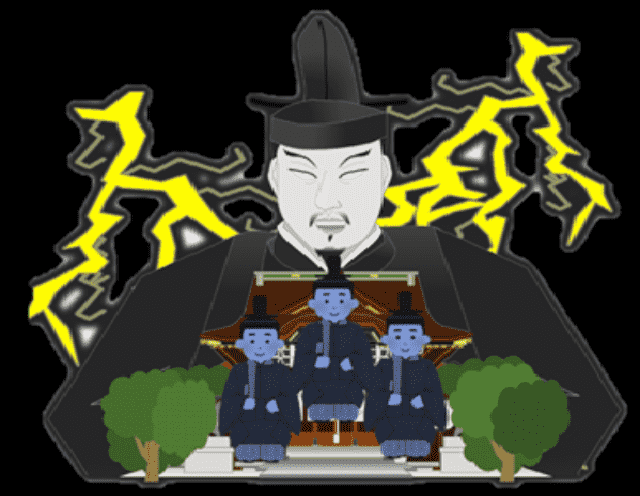 Then I thought and felt for certain that this was just haunting of lord Michizane. I thought Michizane was so disappointed that he became a vengeful spirit and appeared before Tokihira, and then he followed the god of thunder to cast a lightning bolt and spread the curse around the capital and us all.
And then, the Imperial Court, fearing that Michizane was responsible to this series of events, panicked and tried to restore his honor.
It restored Michizane to the position of Minister of the Right and bestowed upon him the official rank of Shonin, and further enshrined him as the god of thunder at the Kitano Tenmangu Shrine.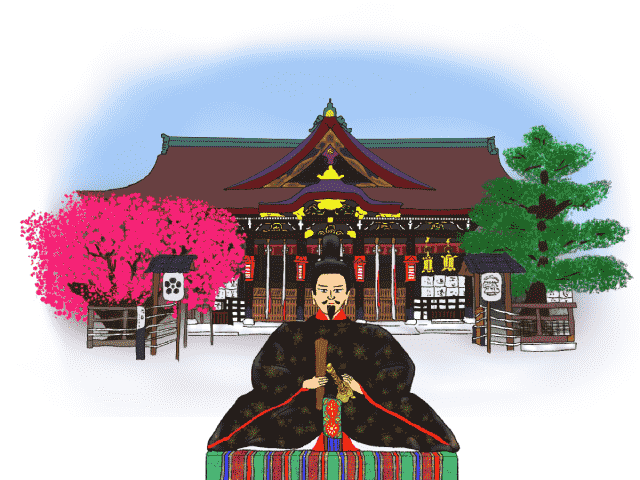 Since then, lord Michizane Sugawara has been revered as the god of learning at Kitano Tenmangu Shrine in the capital of Kyoto, and many people have visited the shrine.
Kitano Tenman Shrine
〒602-8386 Kyoto City Kamigyo Ward Magui town
TEL: 075-461-0005
Opening hours: 7:00-17:00
Shrine office and awarding office
Reception hours: 9:00-16:30
*Visitors are free to view the temple grounds.
*Illumination times of the maple garden: 9:00-20:00

Prayer:
Reception times: 9:00-16:00
Reception place: the "awarding office" in front of the main hall.

X(the former Twitter): https://twitter.com/kitano_bunka
Facebook: https://www.facebook.com/kitanotenmangu
Transportation access:
https://kitanotenmangu.or.jp/access/
Parking: Available
The entrance to the parking lots: South side of Kitano Tenmangu Shrine, along the roadway on the right side toward the front of Ichino Torii. (First Gate)
For worshippers only. Parking is limited to during worship hours.
*Please come by public transportation on the 25th of every month, as parking is not available due to the fair.
Author

じゅうべい(Jubei)
Hello everyone. I am Jubei, an earthling whose energy does not stop today. What I like is playing (manga, movies, music (J-Rock, etc.) and visiting cafes). Thank you for your understanding.