Cafe Frangipani
Posted date:2023-09-21
Author:じゅうべい(Jubei) Transrator:ポンタ(Ponta)
Category:
Kyoto sweets
,
Kyoto Cafe
The coffee shop is located on Kyoto's Kuramaguchi Street, a short walk down Kuramaguchi Street from Exit 2 of the Kuramaguchi Subway Exit.
The name of the coffee shop is "Frangipani".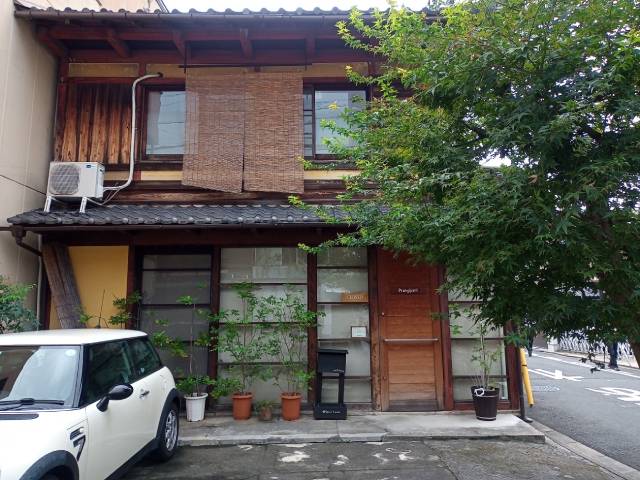 Apparently, it only looks like old public residence in Kyoto, it is the coffee shop converted from the old public residence.
By the way, Frangipani comes from the name of flower in Bari islands in Indonesia. Frangipani is the flower called plumeria in Indonesian language.
 
Oh, there is a simple menu board at the entrance.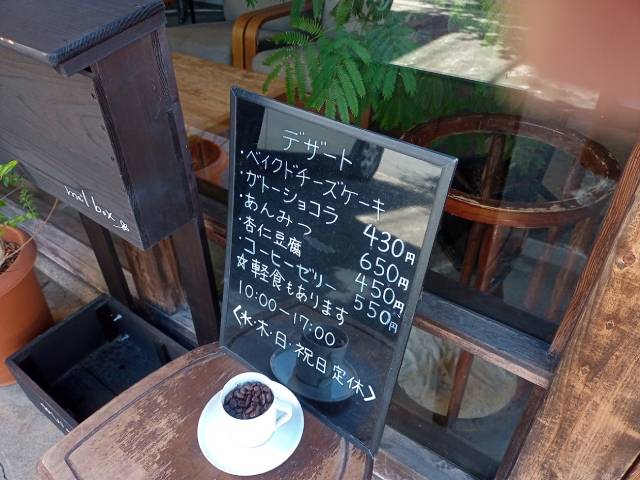 I see. I think it is nice because the shop's information is displayed with much-easy fashion.
Then let's enter inside.
Inside the shop, there is a Japanese-style tatami room in the back, and a stylish café with table seating in the front. The shop's Japanese-Western blend of space creates a very relaxed atmosphere.
It might make me spend many hours there.
It's very comfortable.
 
What can I eat in such a relaxed atmosphere? Let's check immediately.
adsense2
Then, I opened the menu!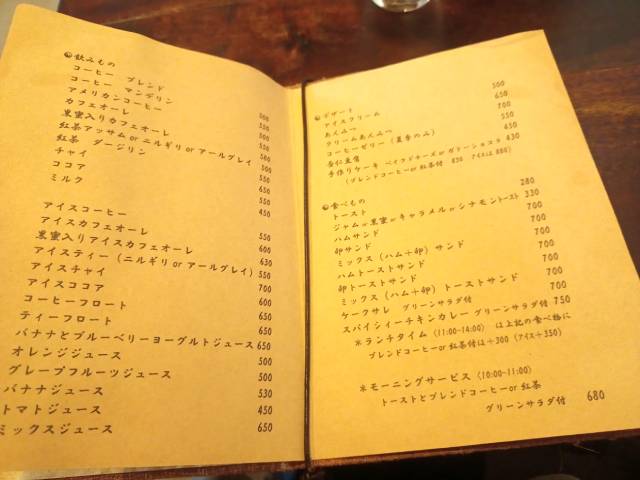 Oh? There are so-so plenty of menu, aren't they?
Coffee, fruit juices, cream anmitu, jam or caramel or cinnamon toast, spicy chicken curry with green salad, and so much more. Well, which to choose?
Well, I came here today in the hot day, so I'll order this.
Please give me a favor!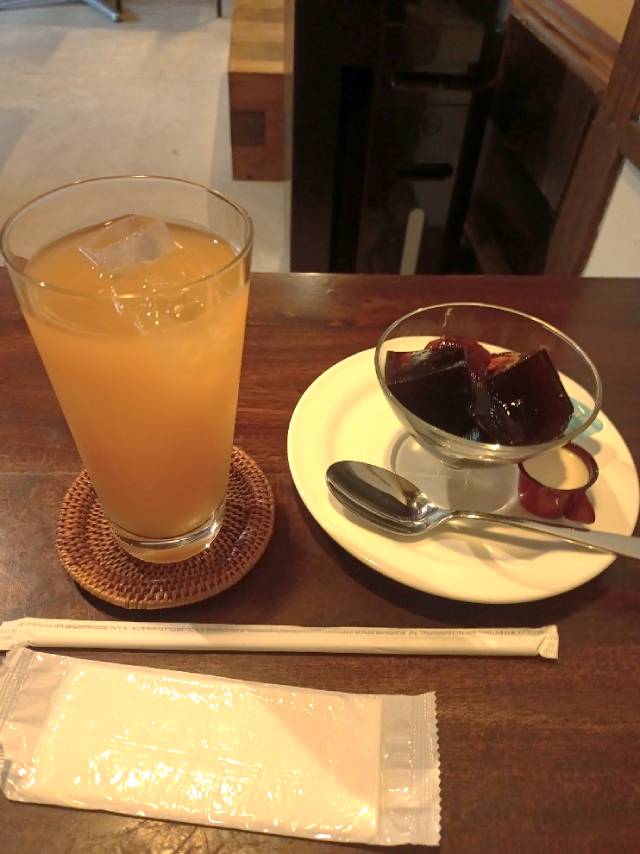 Grapefruit juice (500 yen)
Coffee jelly (550 yen)
Both coffee jelly and juice were really just for the hot day, I had them very deliciously. The jelly soaks up the coffee and cream flavors very well, and the juice has a light sweet and sour grapefruit taste that went down my throat and soothed my entire body.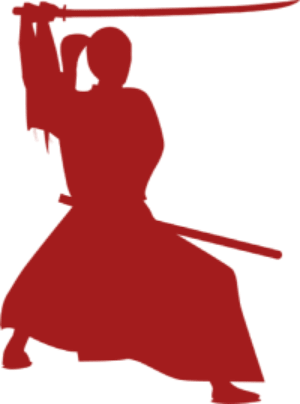 My friend who accompanied me by chance,
Tatewaki Komatu, please give me what you felt.
Oh, it is wonderful. Look at this. It is like a lapis lazuli with a black glow. All right, from this day forward, let's name it Zeruri.
"I ate Zeruri at the café today and it was delicious."
Yes, thank you.
Well, besides these, there is delicious cake like this.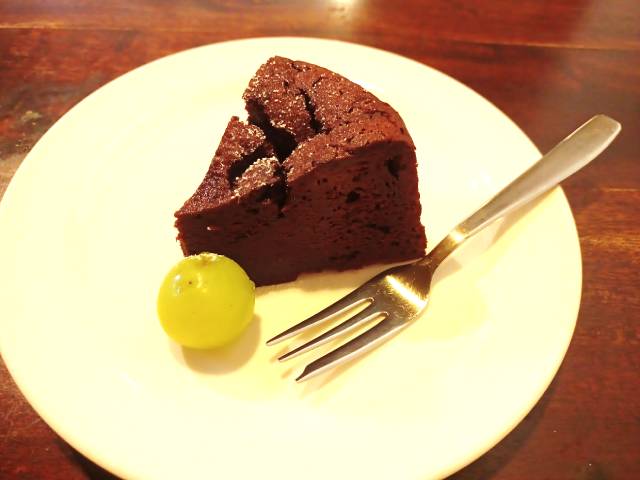 Hand-made cake (gateau chocolate) (430 yen)
It is of course delicious on its own, but when paired with a cup of coffee, it becomes a mellow experience, giving you a different taste of the world of gateau chocolate.
Café Frangipani has a very comfortable and relaxed atmosphere with its blend of Japanese and Western space. Please stop by.
Café Frangipani
Address:
Kyoto Prefecture Kyoto City Kamigyo Ward Muromachi Street Kuramaguchi Kudaru Morinoki town 462
TEL:075-411-2245(Reservation is not allowed)
Business hours: 10:00-17:00
Regular holidays: Wednesdays, Thursdays, Sundays, and national holidays
Public transportation:
3-minute walk from Subway "Kuramaguchi Station", 89 meters away from Kuramagichi Station.
Seat capacity: 19 seats
No private room
About smoking: No smoking
About payment:
Cards and electronic money are not accepted.
Parking is available.
Motorbikes and bicycles can be parked.
Author

じゅうべい(Jubei)
Hello everyone. I am Jubei, an earthling whose energy does not stop today. What I like is playing (manga, movies, music (J-Rock, etc.) and visiting cafes). Thank you for your understanding.